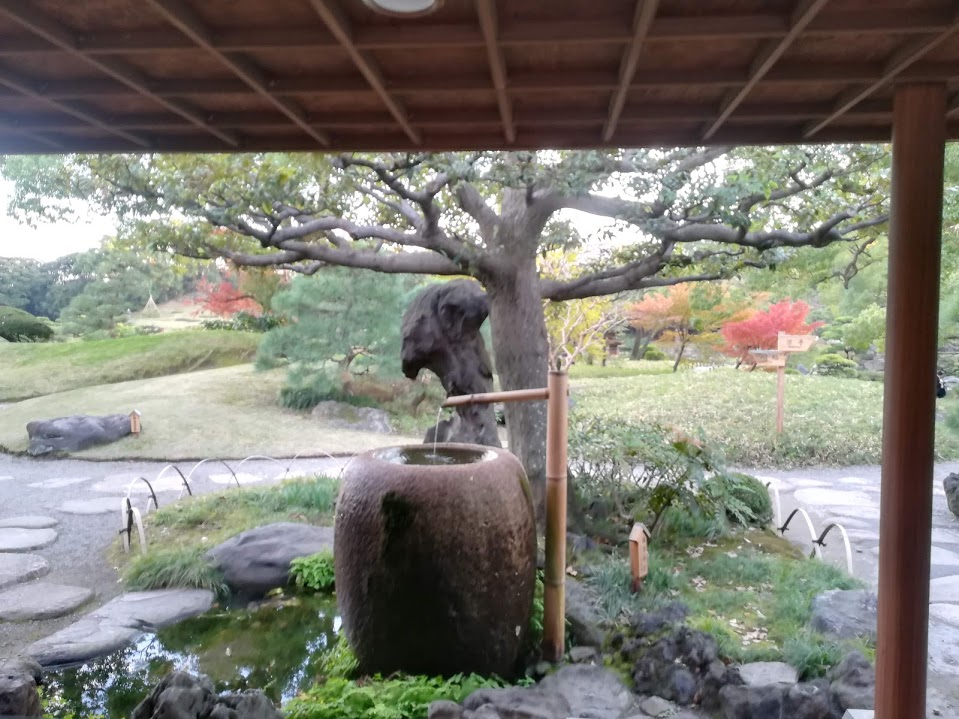 History of the garden
Originally Kiyosumi garden was the residence of the wealthy merchant in Edo period. During Meiji period the founder of Mitsubishi, Yataro Iwasaki bought the the grounds of Kiyosumi Garden, planning to create a garden for his employees' recreation and to invite the guests.
The garden was extensively damaged during the Great Kanto earthquake and World War Ⅱ, but still remains the figure of the past days. Now it is opened to the public and designated as the Place of scenic Beauty by Tokyo Government.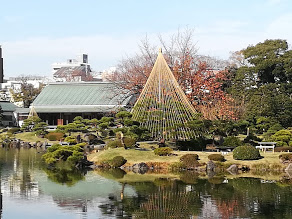 Daisen-sui, pond with islets
Stroll down on the stepping stones, then beautiful Daisen-sui, the central pond will stretch before you.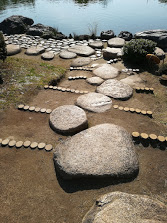 The stepping stones arranged near the pond edge and stone bridges lead us to  the next islets viewing the changing scenery. The large pond called Dai-Sensui used to take advantage of drawn water from Sumida river. Now the pond depends on the rain water.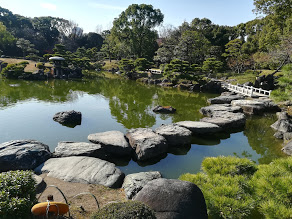 Many ducks, fish and turtles live in the pond.
Tea house styled Ryotei
The Tea house styled Ryotei, Japanese restaurant was originally built by Iwasaki family in 1909 in order to entertain Marshal Lord Kichener of Britain as a national guest.
Mt.Fuji seen from the islet
The hill is man made so as to resemble Mt. Fuji by placing lava of the mountain at the peak.
Beautifully colored trees can be seen in the autumn.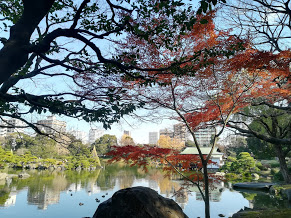 Landscape Stones and Stone works
The garden features innumerable stones used as bridges, stepping stones over the pond, and stones for a dried waterfall. They were collected from nationwide by steamships owned by Iwasaki family's company.
Landscape stones
Landscape stones are effectively in the arrangement of Japanese garden by selecting the well shaped among the natural stones nationwide.
3 meters tall stone having streak patterns expresses flows of water fall.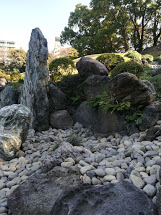 Isowatari, Stepping stones
Isowatari stones are placed near the pond edge in good balance for the visitors to easily cross to the next islets.
Stone Lanterns
There are 8 kinds of stone lanterns in Kiyosumi Garden.
Yama Doo, stone lantern made of granite in Meiji era features a naturally weathered appearance.
Kasuga Toro, stone lantern made of granite is placed near the entrance of Ryotei.
Multi Storied Pagodas
4 kinds of Multi Storied Pagodas stand in the garden.
Eleven storied Pagoda made of granite with beautifully curved Buddha at the bottom.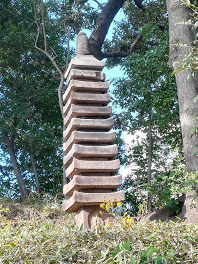 Decorative Wells
Decorative wells made of granite are placed in the former tea ceremony garden.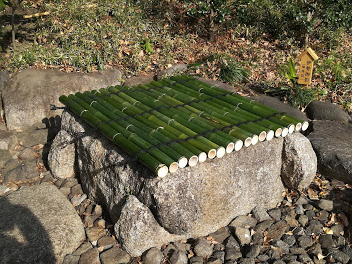 Water Bowls
Various styled water bowls are arranged in the garden. Chozubachi, Water bowl used to be placed near the building. Therefore, the Japanese houses must've been near here before. They are made of granite collected from nationwide.
Stone Buddha Statues
At the backside of the garden there are stone Buddha statues and three wise monkeys, " see no evil, hear no evil and speak no evil".
Author Profile