Located in the east part of the Sea of Japan, Sado Island with a coastline of 262.7km is the second largest island after Okinawa Island.
Shaped like "S" and located in Sado-Yahiko-Yoneyama Quasi-National Park, Sado island consists of mainly three areas : Kuninaka area, Shukunegi area and Aikawa area.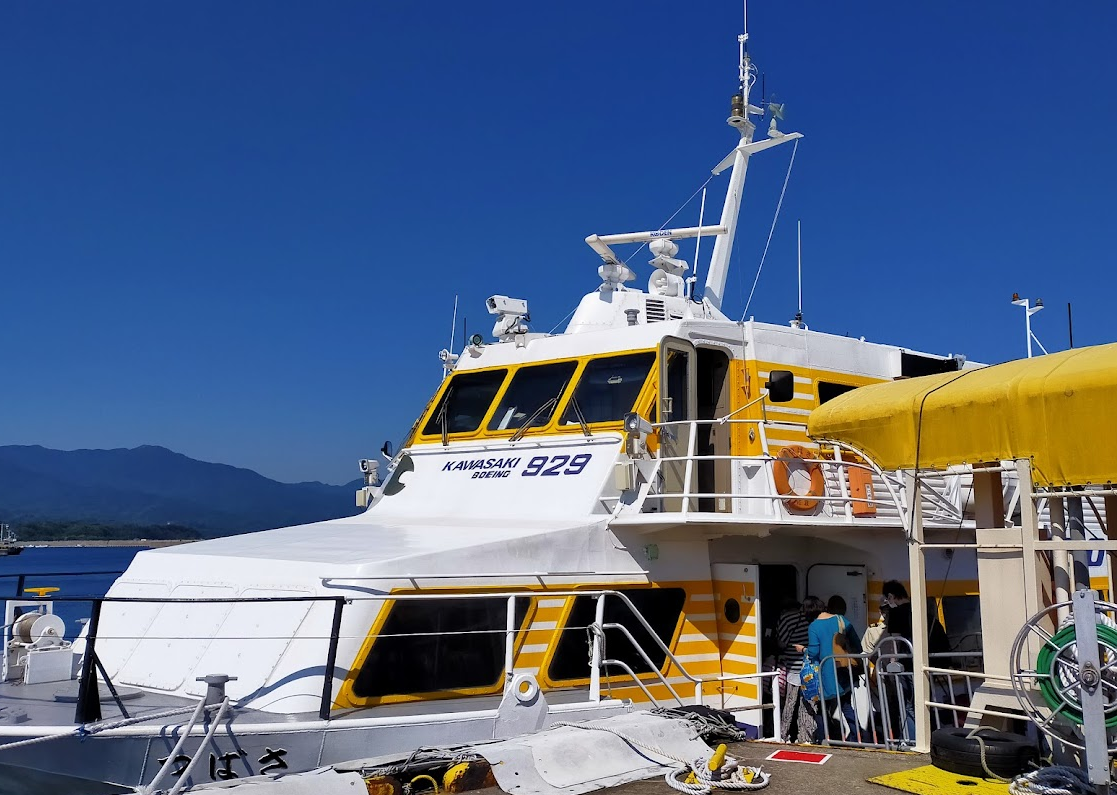 We went on board Jet foil at Niigata around 1 hour to reach Ryozu port, where rice fields beautifully spread. Groups of orangish pinky ibis can be seen foraging in the green field, flying over the blue sky, and old temples and shrines are spotted in the forest. What a peaceful scenery.

Tokinomori Park
Niigata Tokinomori Park is a protection facility for Toki (ibises) as well as facility to make rapport between ibises and human. Keepers observe and breed ibises, monitoring ibises that have been released to the wild. Niigata Tokinomori Park consists of cage, an observation gallery, and more. Visitor can see ibises toki  exhibition hall, toki rapport plaza, multi-purpose breeding close up and interact with them.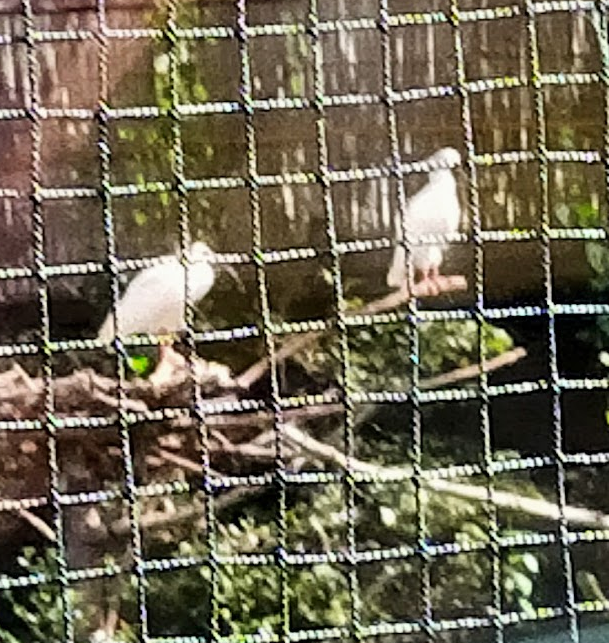 Toki used to inhabit all of Japan and was commonly seen foraging in the rice paddies and orangish pink flight with tail feathers in the sky. But the population decreased rapidly due to overhunting after Meiji era, until Toki was lost in the wild in Japan. Since a pair of Toki were given from China in 1999 captive bred Toki started to be back into the sky.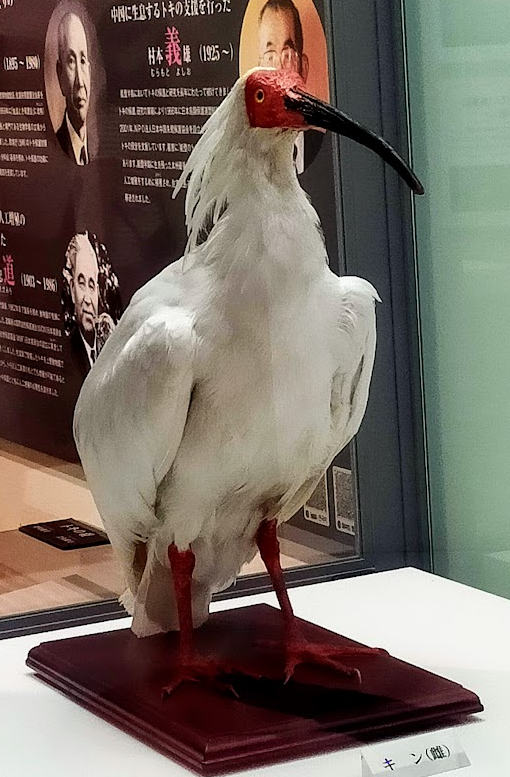 Around 77 centimeters in length, Toki has a red face and legs, and body covered by pinkish white feathers which turn gray from its head to back during breeding season.
History and Culture of Sado Island
Sado Island has long history of 10,000 years recorded in Kojiki and Nihongi, with thousands of ruins including stoneware and hunting equipment from Yayoi period(BC300 – AD250).
The culture of Sado Island is broadly divided into three categories: "Court culture in the Kuninaka area", "Samurai warrior culture in Aikawa", and "Townspeople culture in Ogi."
Kuninaka area was fostered in the medieval time when Sado Island was an island of exile. Losers and political conflicts like Emperor Juntoku(1197-1242), Nichiren (1222-1282) who was Buddhism monk and a founder of Buddhism sect, and Zeami who was Noh actor and play write and other people had been exiled from Kyoto, then capital of Japan. They brought the court culture into Kuninaka area.
From the Sengoku Period (around the 15th and 16th centuries) to early modern times, the gold mine, and the shipping industry greatly transformed Sado Island.
That led to the formation of the city of Aikawa area under the direct control of the gold mine.
Then the town of Ogi was established as a port on a shipping route.
Kuninaka area
Numerous historical temples and shrines are spotted in the forest and some shrines have Noh stage where Noh theaters are periodically performed by local Noh actors.
Many temples have thatched roof where rethatching procedures can be seen if you are lucky.
Myosho-ji temple
Myosho-ji temple was built at the site where founder of Buddhism's Nichiren sect stayed for two and half years from 1271 to 1274, until he was finally given official pardon.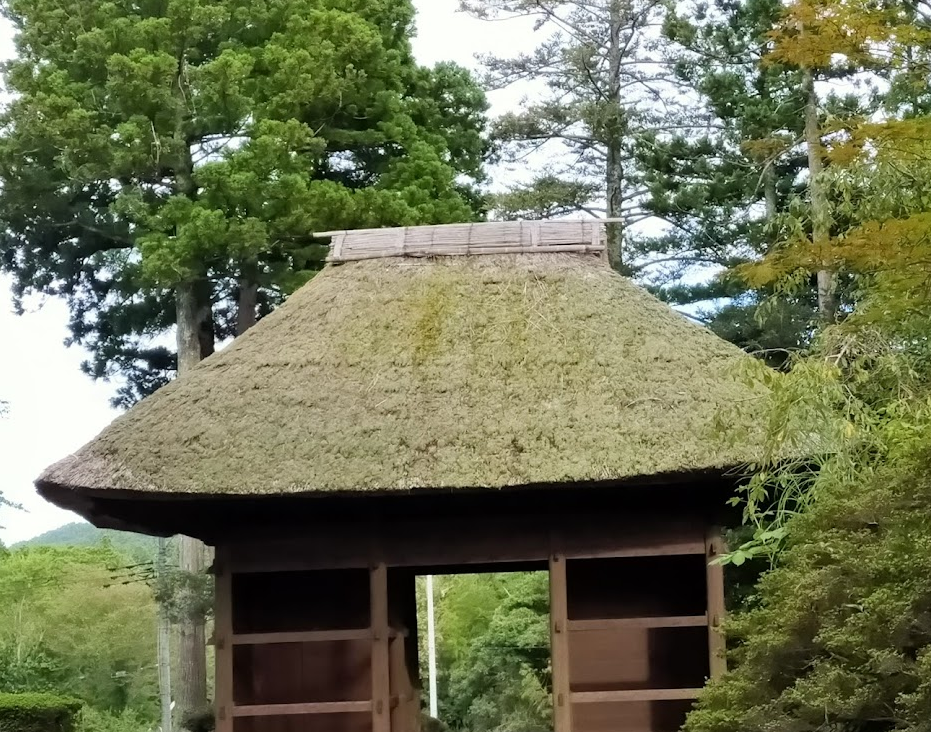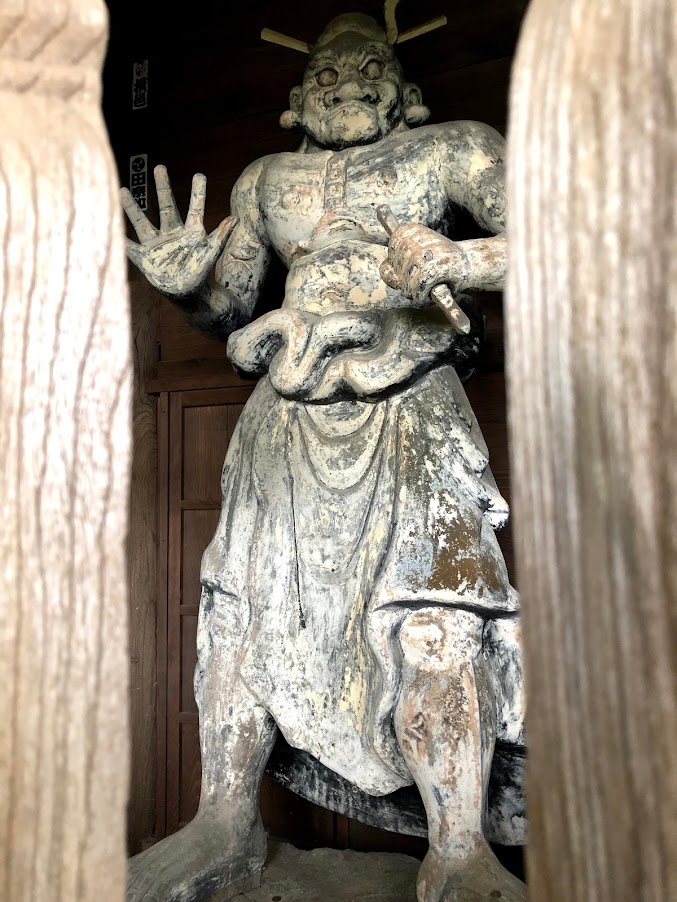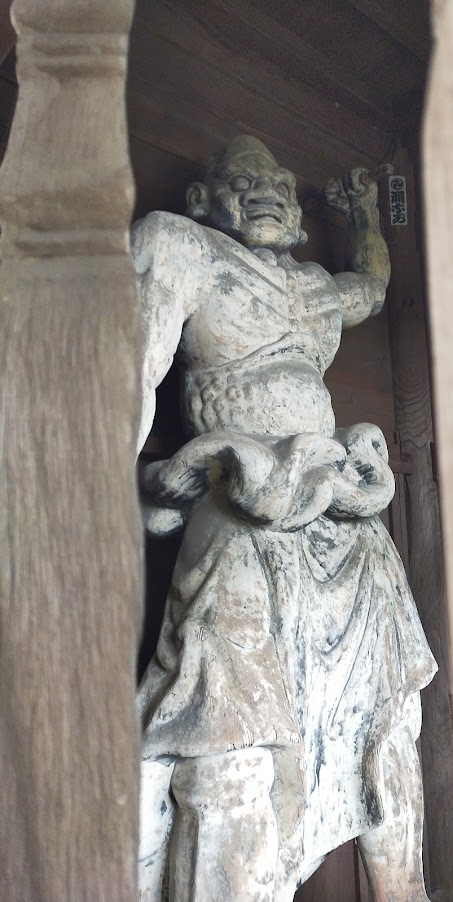 Thatched roof of gate and a pair of Deva kings welcomed us to the depth of the compound, where we could luckily see rare rethatching work by skilled artisans on  the temple's roof.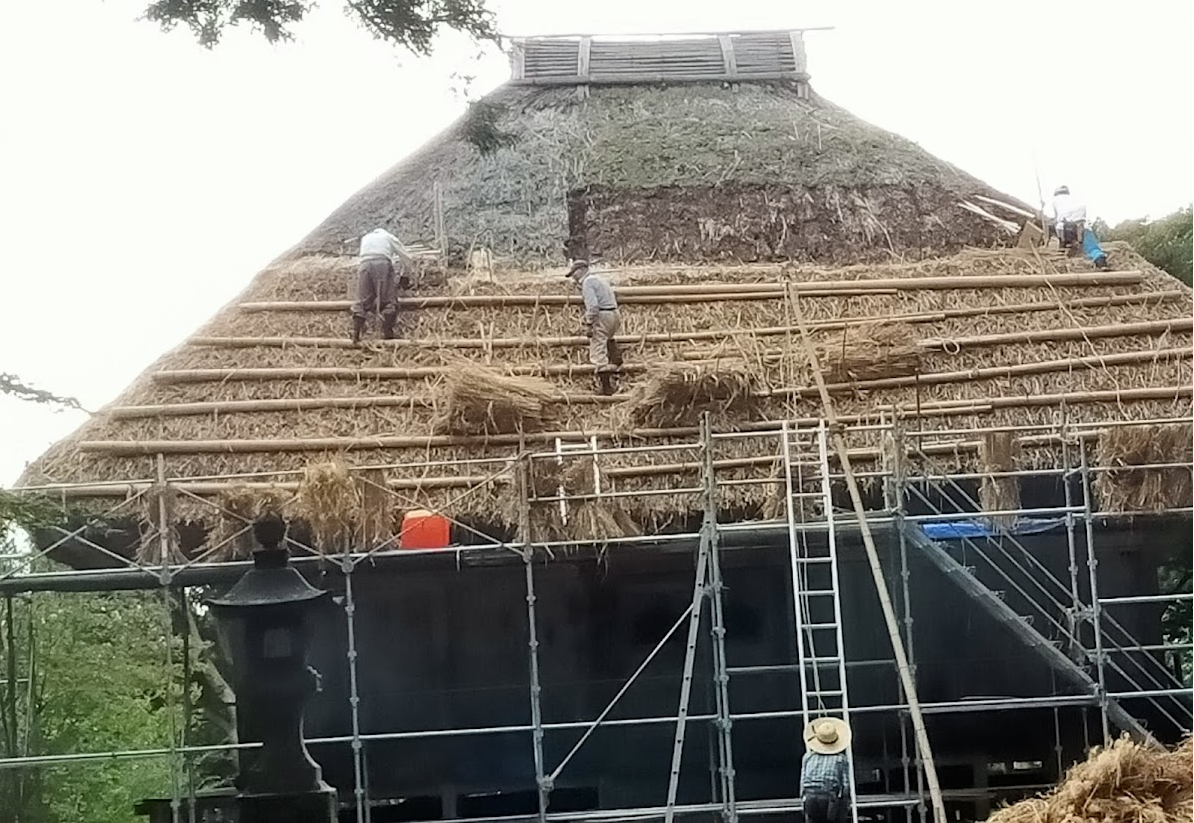 Myosho-ji temple's five story pagoda is said to be imperfect same as Nikko Toshogu prefers to be imperfect, but the shortage of fund may be the main reason.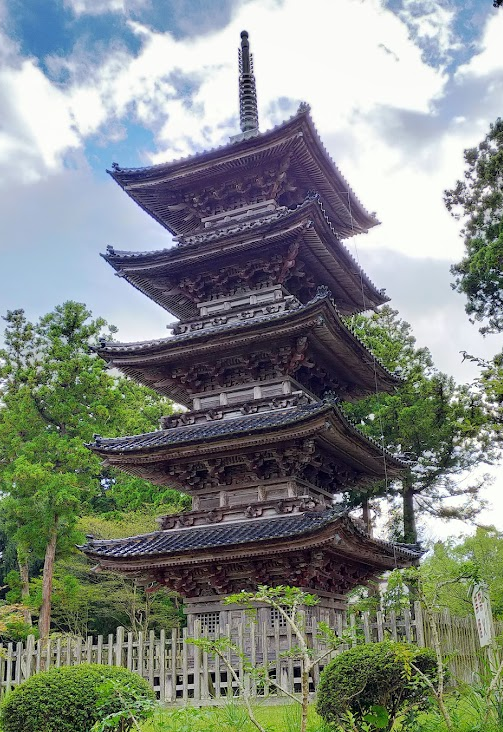 Compound of Myosen-ji temple in the cryptomeria forest is neatly cared and worth to visit.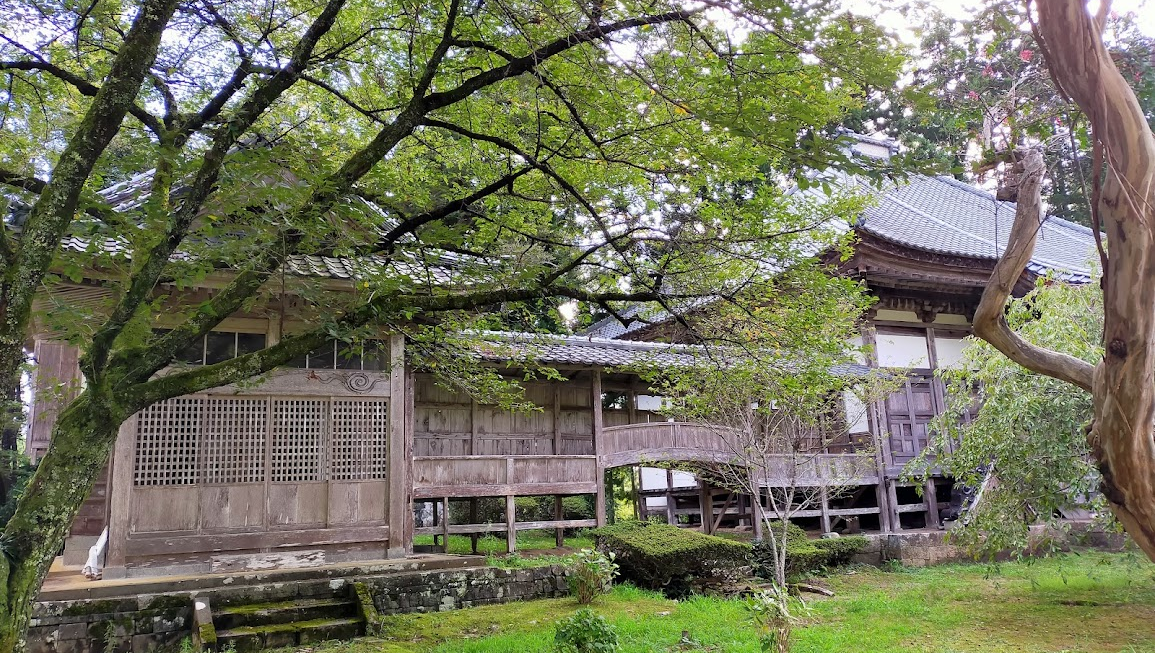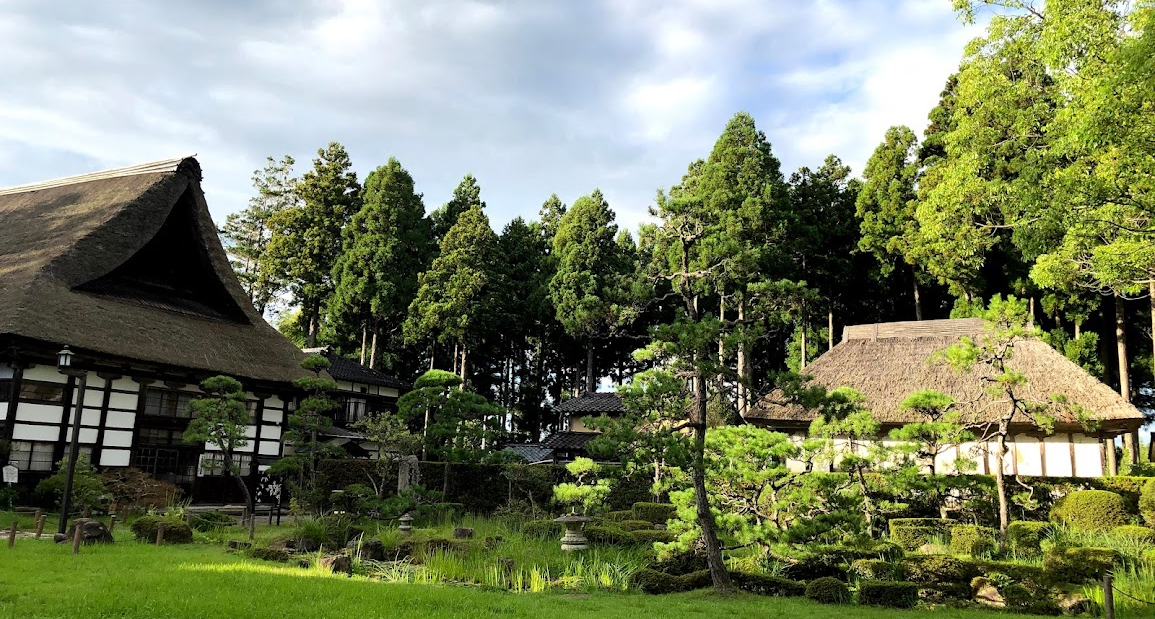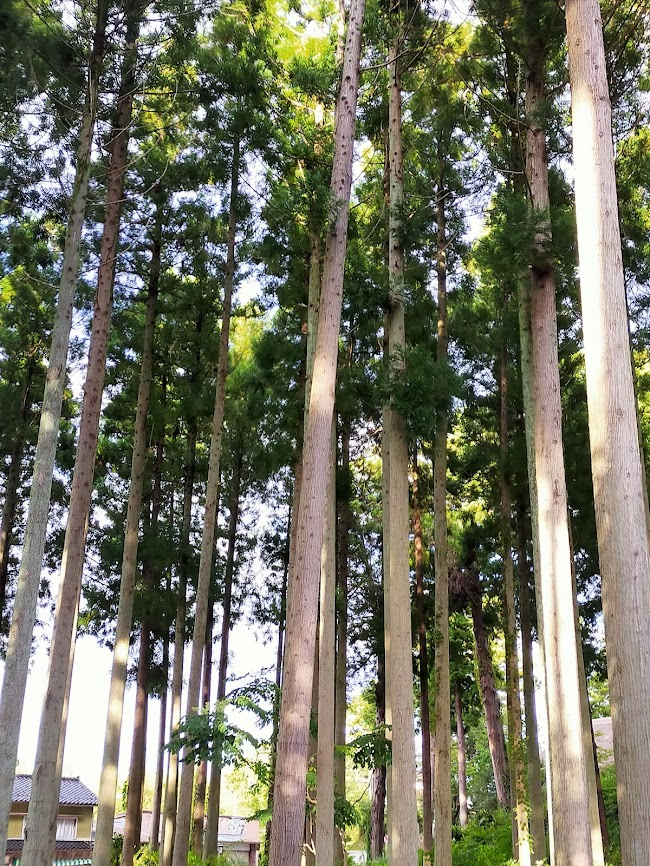 Noh stage of Daizenjin shrine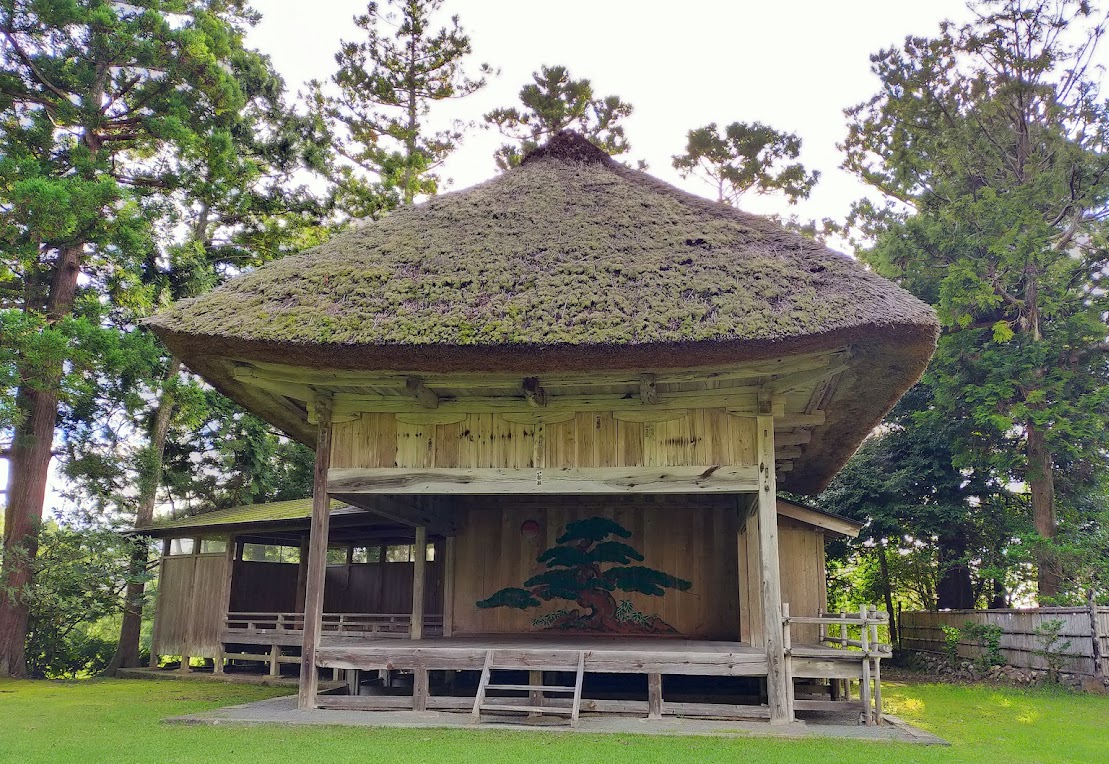 Daizenjin shrine has one of the oldest Noh stages in Sado island.
There used to be around 200 Noh stages, and still around 35 remain in Sado island where Noh theatres have been performed not only by professionals but locals.
Noh theatre was introduced by exiled Zeami who perfected Noh in 14th century.
However it was since Nagayasu Okubo whose father was Noh actor was appointed as governor of Sado island and arrived at Sado gold mine attended with Noh actors during Edo period (1600-1867).
Since then Noh theatre have became popular among locals to the present.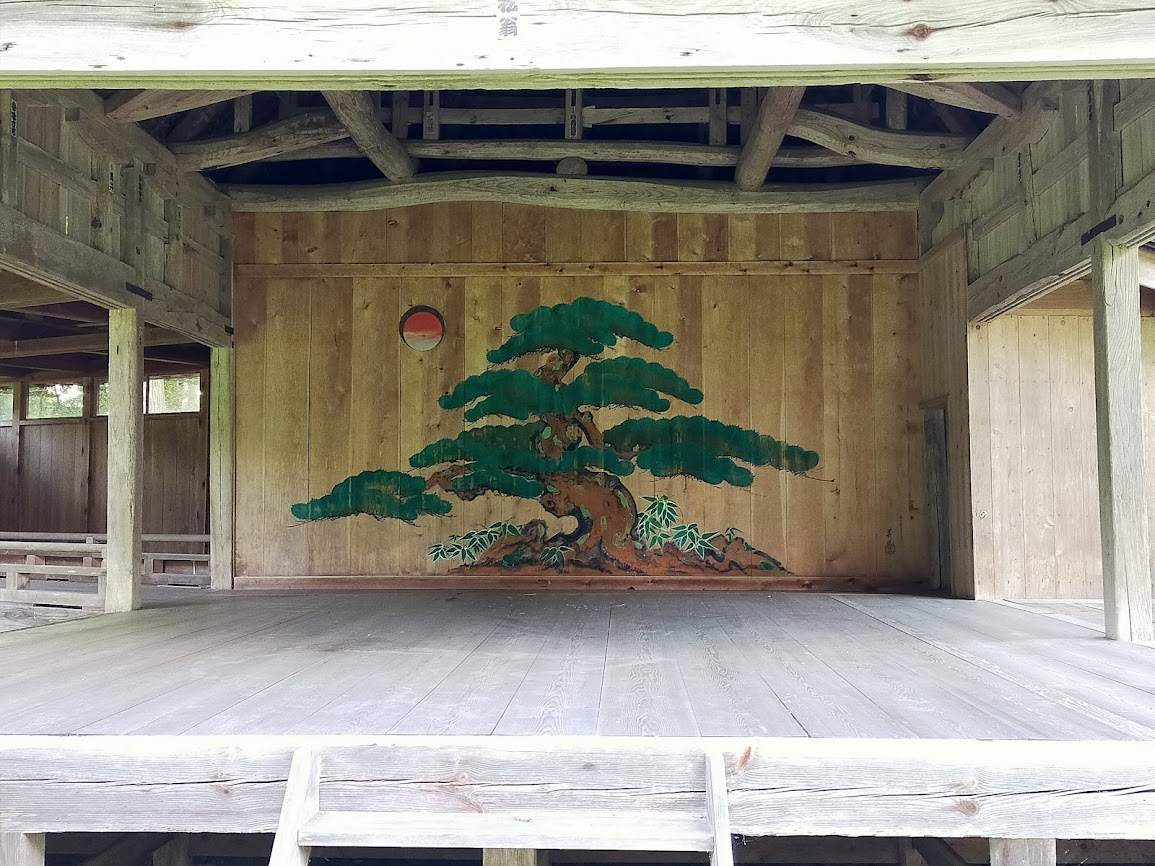 The stage of Daizen Shrine, famous for its back wall painting of an old pine tree with the sun, is a spectacular architectural structure featuring beautiful thatched roofs.
The stage is always opened and Noh theater is held in April and June every year.
Rhozu Takigi Noh at Suwa Shrine
Townspeople casually and periodically enjoy Takigi Noh theater while sitting outside with bonfire lit during Noh performance under the moonlight.

We had a chance to enjoy Ryozu Takigi Noh performance among locals at Suwa shrine.
Bonfire was lit before Noh performance and the audiences very quietly stared at Noh performer sitting on the arranged bench under moonlight.
Takigi Noh having solemn and mysterious atmosphere is must see experience for the travelers.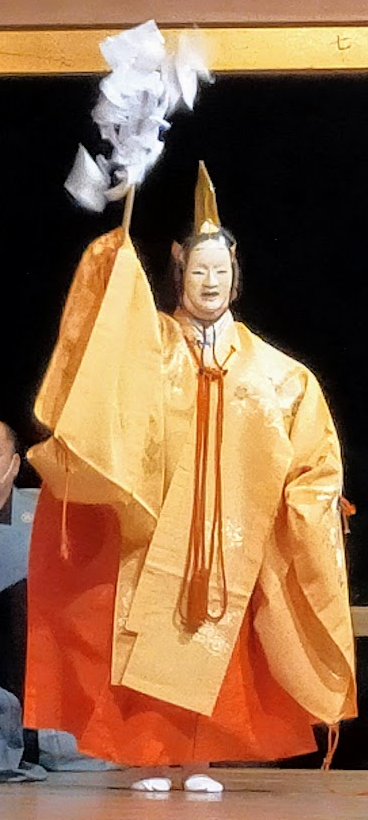 Chozaburo Zushi
Chozaburo Zushi is a cozy Sushi restaurant. Sushi and Rahmen Matsu is recommendable and reasonable priced.
Reservation is unnecessary, payment is cash only.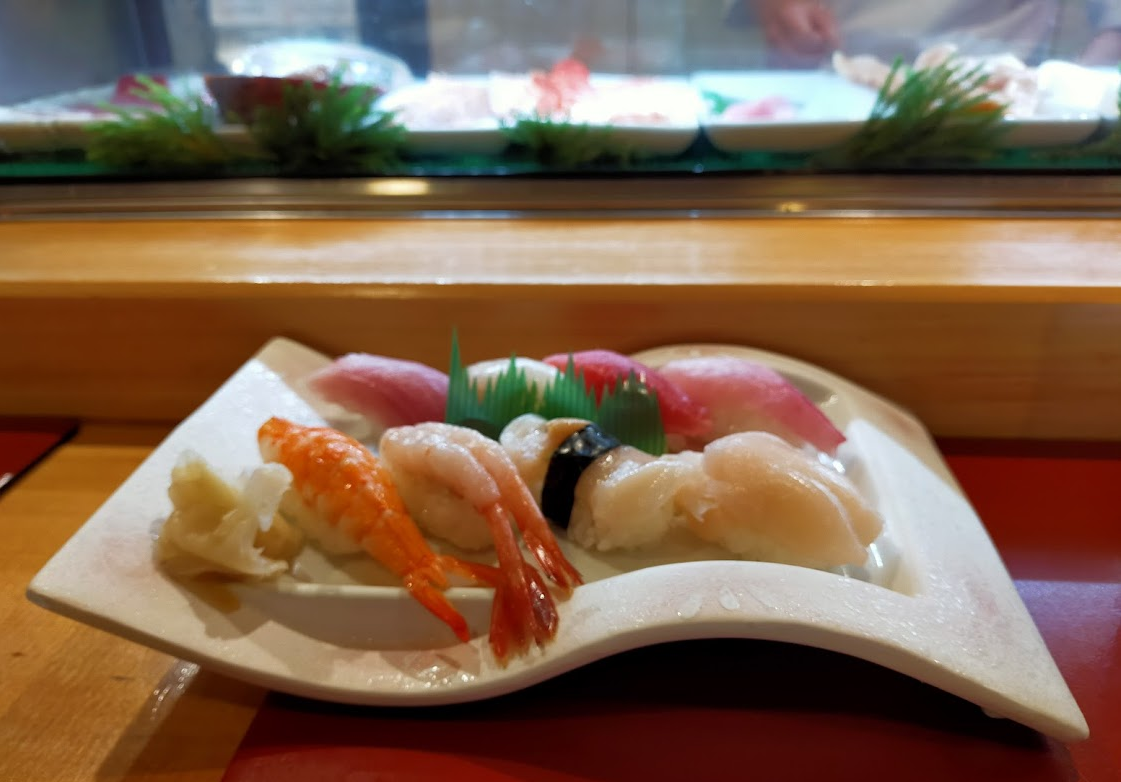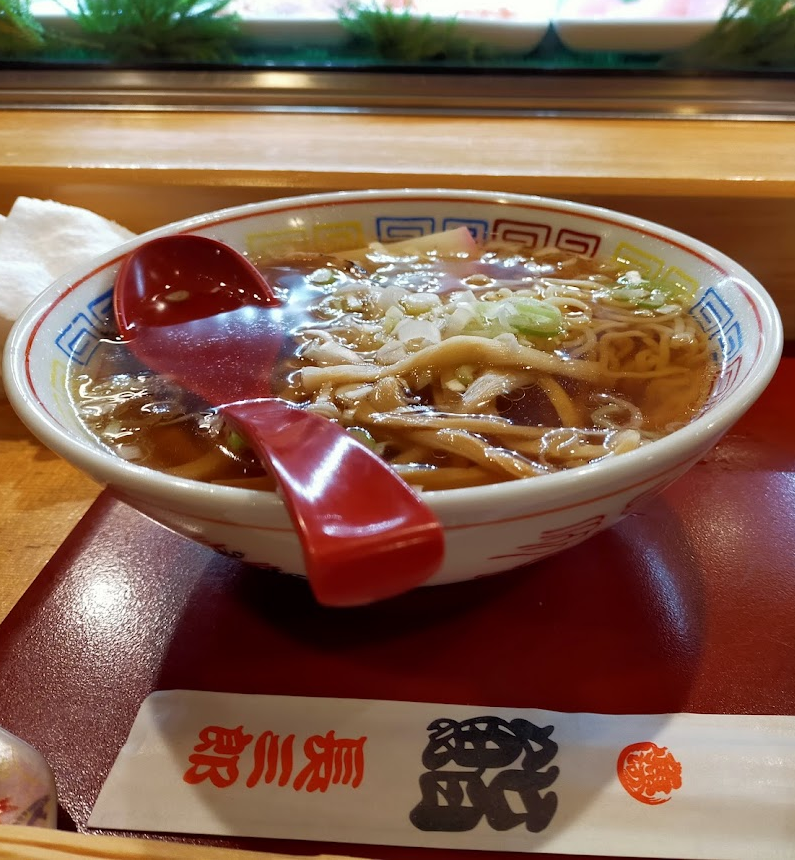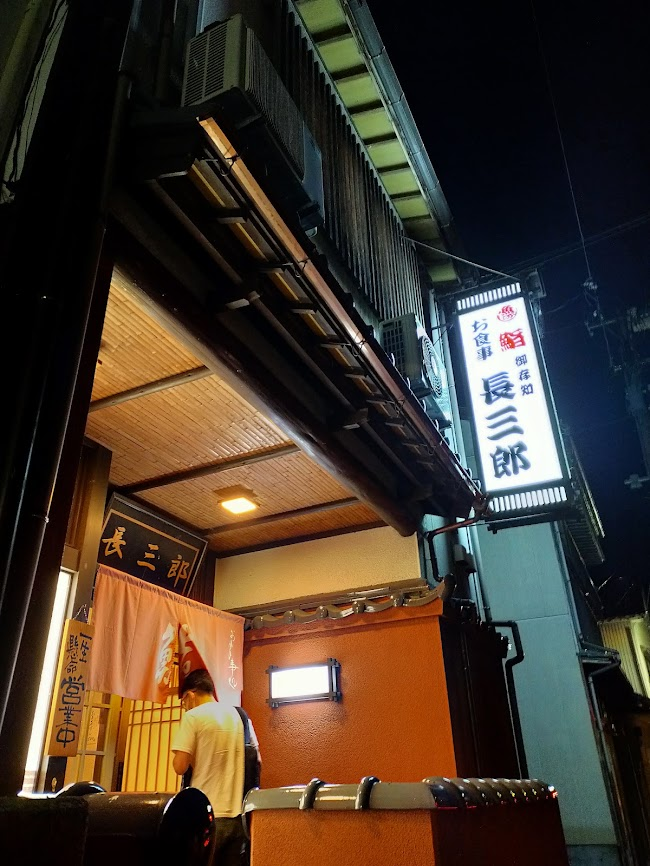 Hokusetsu Shuzo Sake Brewery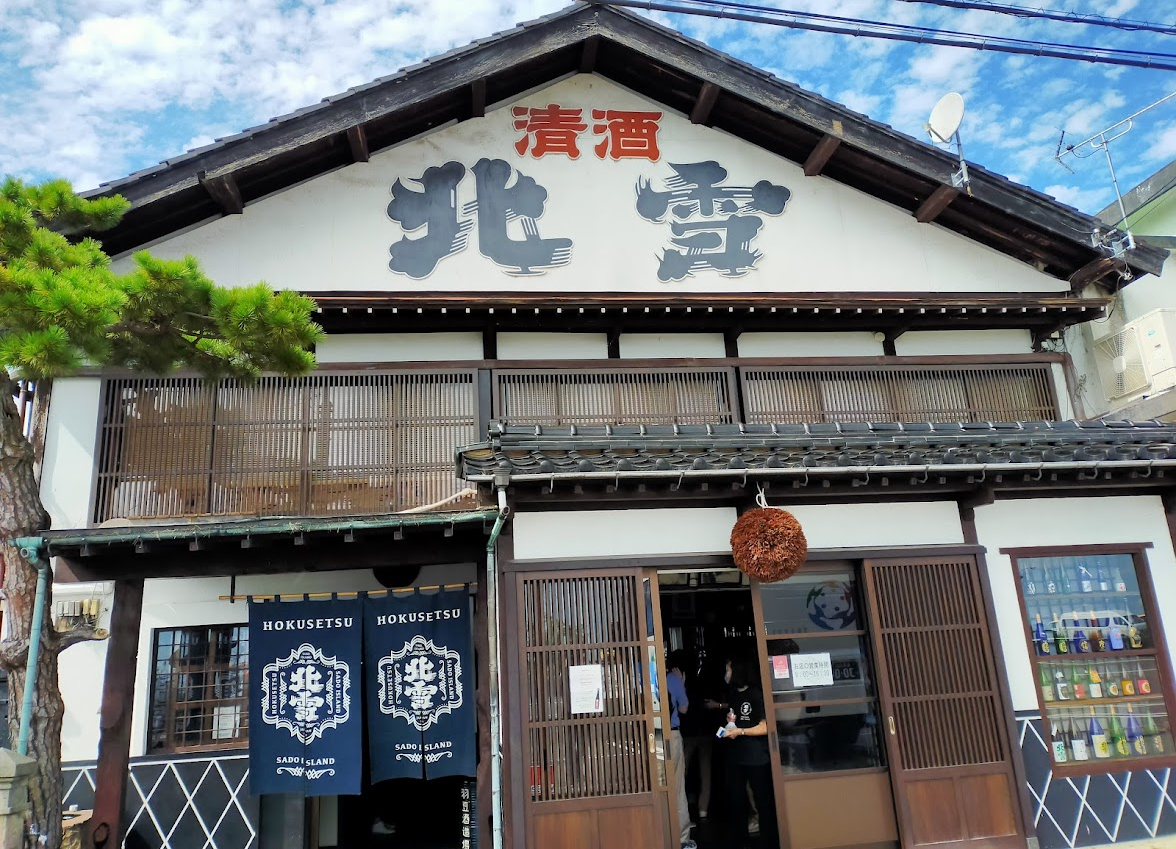 Known for unique sake brewing using centrifuge, ultrasonic vibration and music, Hokusetsu Shuzo offers free sake tasting.
Fruity ginjo aroma and swelling of taste can be enjoyed.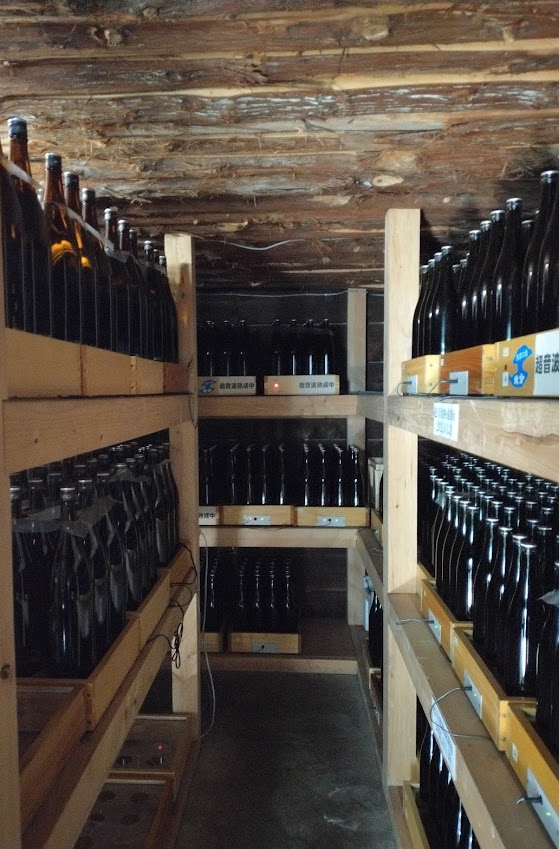 Daiko-ji temple with numerous Nashinoki-jizo statues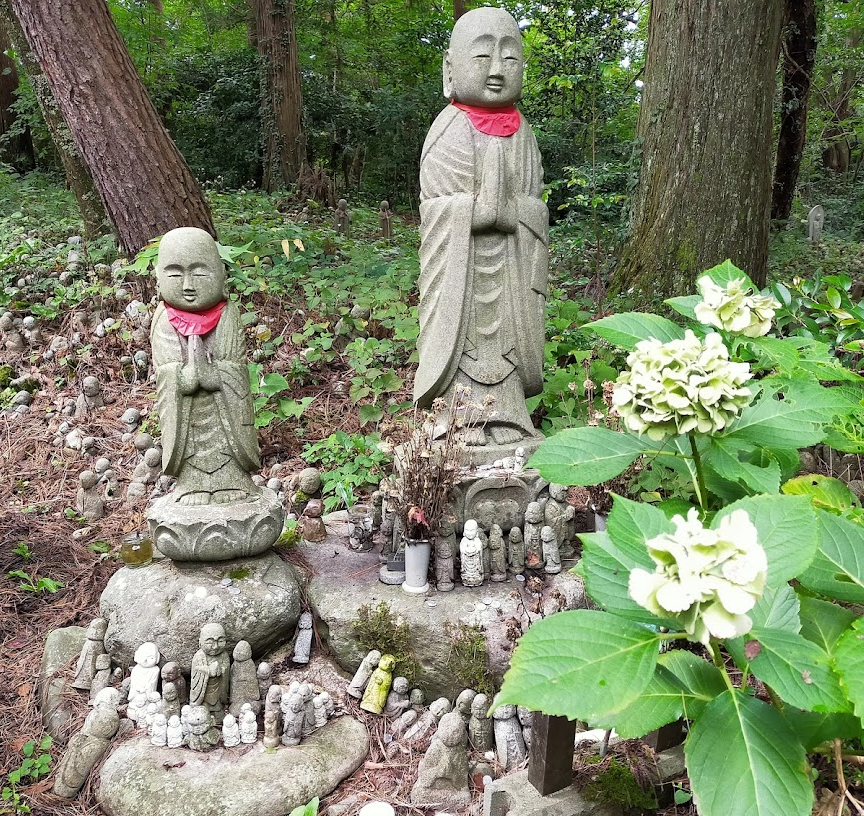 On the way to Ogi port there is a small temple, Daiko-ji where numerous small jizo statues have been offered from the parents whose sick children were cured thanks to Nashino-ki Jizo Bosatsu.
Ogi area
Sado Island's Ogi Folk Museum

A fully-restored Sengokubune (large wooden freight ship) "Hakusanmaru" is on display.
The ship was restored based on the design drawings of the ship "Koeimaru", which was built in 1858 in Shukunegi.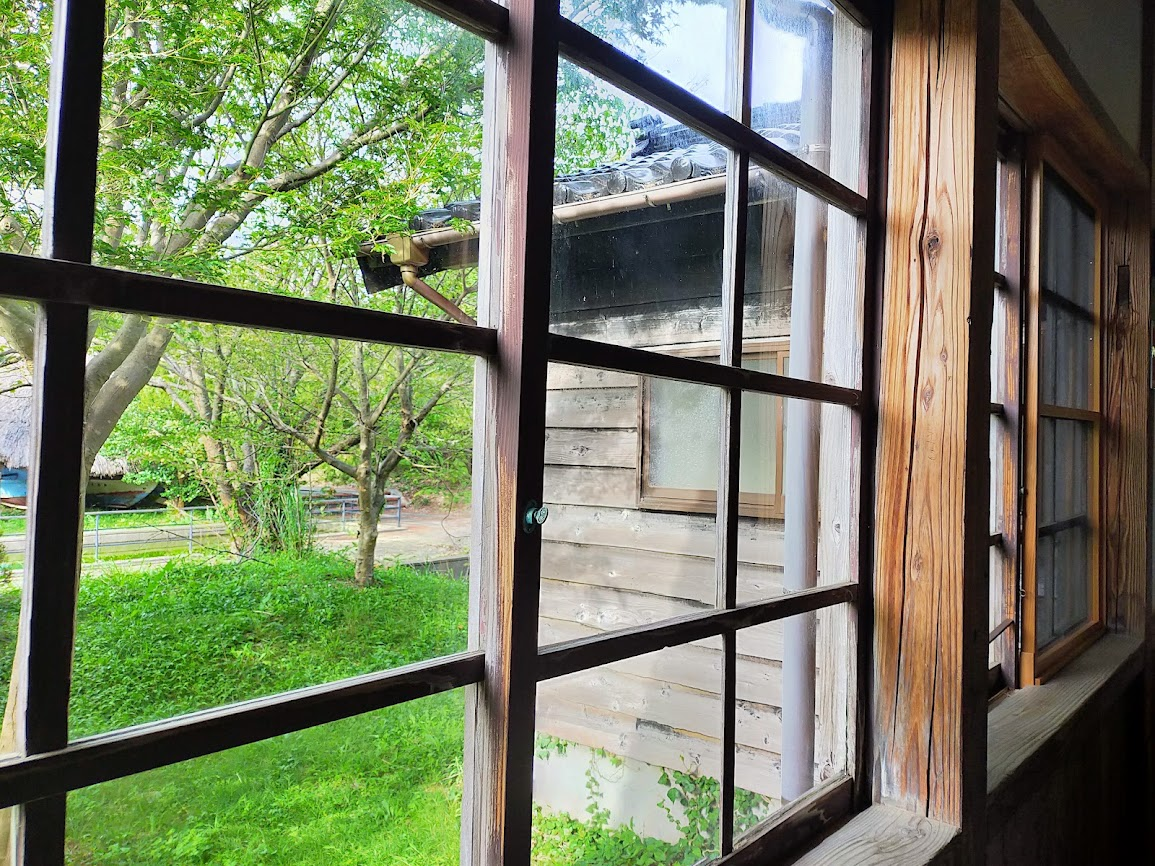 Sado Island's Ogi Folk Museum where used to be elementary school building is designated Sado city's cultural property.
Shukunegi village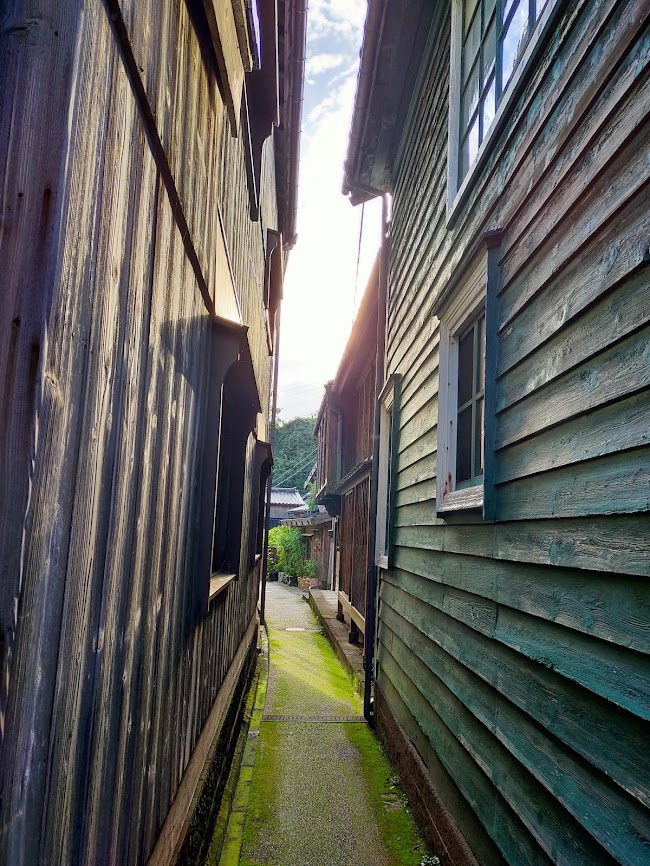 Walking thru the preserved narrow street between wooden houses leads to the Syukunegi village where used to prosper as a hub of merchant shipping.
The townscape and house built by rich shipbuilders are preserved inside and out.
Before development of Ogi townspeople culture, shipping agents came to live in Shukunegi around medieval time, and the village prospered.
Later Edo Shogunate developed Ogi port and Shukunegi villagers sailed out all over Japan for their trade.
Then the main center of commerce moved from Shukunegi village to Ogi port area.
Shipbuilders and craftsmen came to live in Shukunegi village where flourished as a base for Sengokubune, large wooden freight ship.
The main house buildings, barns and storehouses standing together reflect the prosperity and decline brought about by shipping industry.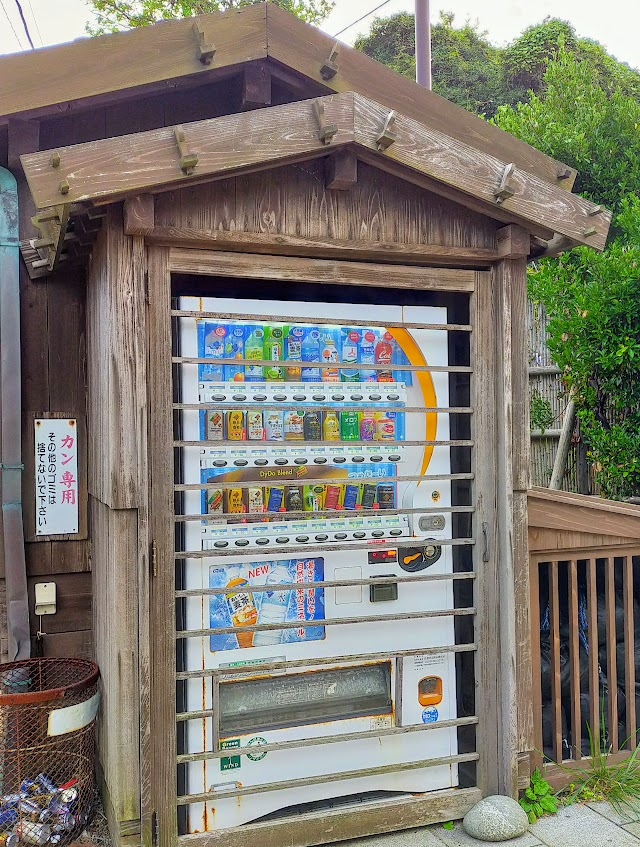 Rows of houses in Shukunegi maintain quiet appearance but entering one step in house will reveal something spectacular.
Seikuro's Residence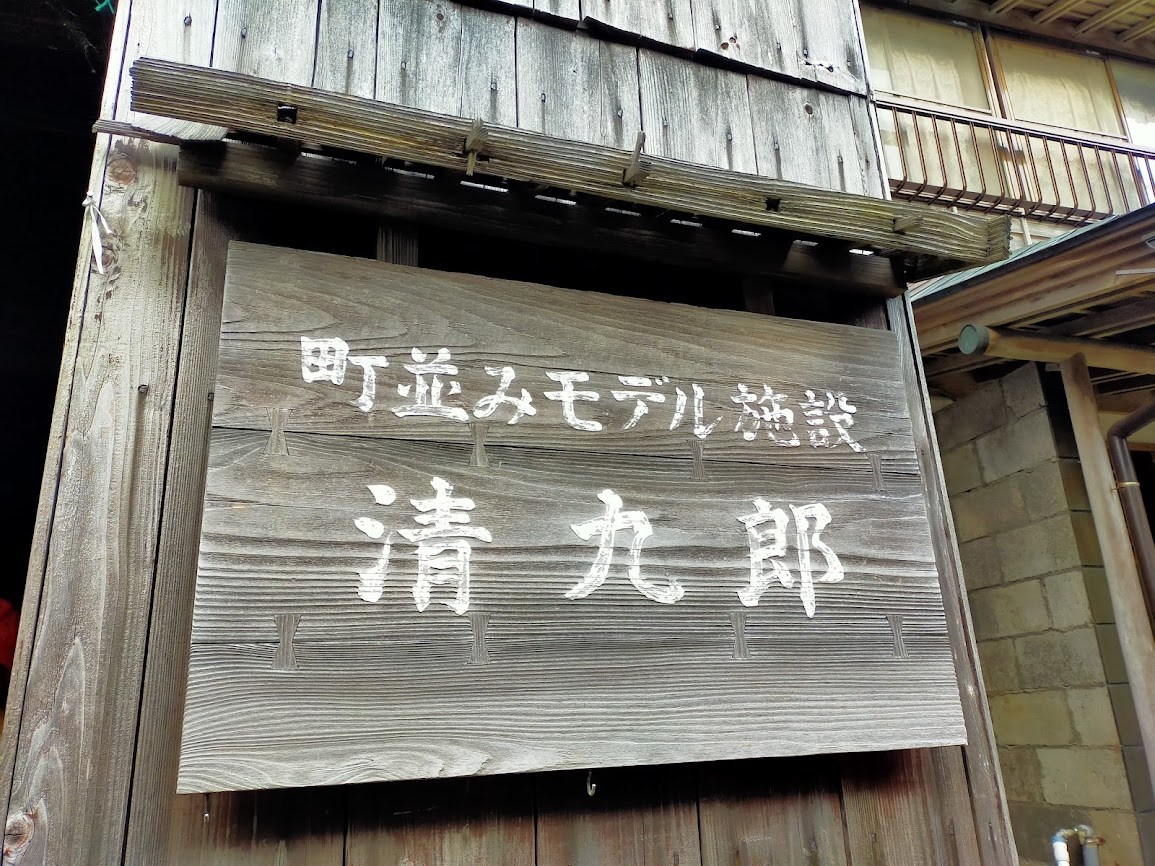 Seikuro's Residence showcases the wealth of a prosperous shipping agent who used to own two merchant ships.
It has a spacious entrance and kitchen of packed earth, chamfered pillars, and the adjoining living room called "omae," commodious with a sunken hearth at the center.
Furthermore pillars, wooden doors, ceilings, and others are lacquered in the tamenuri method (a thick lacquer coating) and glow in dusky red.
They indicate not only simple lavish livelihood but the cultural accumulation and traces of ingenuity.
Once you enter the ­­­­­­­­­­village you may wish to eternally maintain the value of houses and family bond there.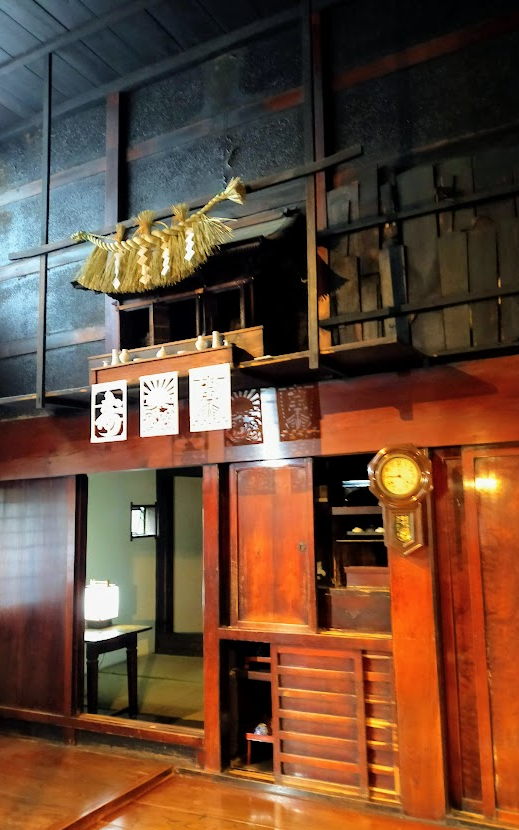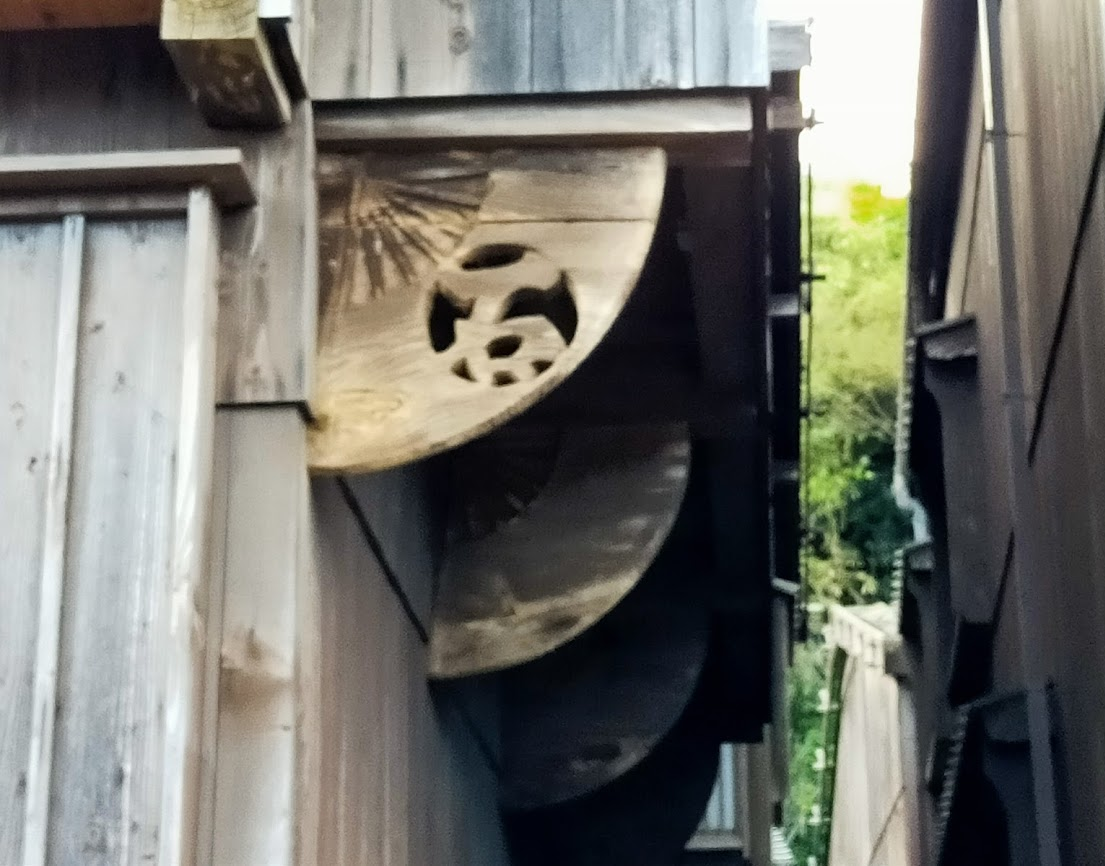 The owner of house designed folding fan shaped sustainer using one character of family name.
Such as, towns people may have enjoyed their living.
Hangiri riding Experience
This is must try experience in Sado island and if you are fun of Ghibli anime you may've seen Hangiri boat in "Spirited Away".
Hangiri are simple washtub boats made of cedar grown in Sado island and invented by local fishermen to look for seafoods like shells and seaweeds.
No longer used by fishermen, Hangiri riding now attracts many visitors to Ogi area.
Local guides row Hangiri boats in the crystal blue water while operating Hangiri well balancing.
He said he used to play here around the seashore from childhood and came to learn about operating hangiri.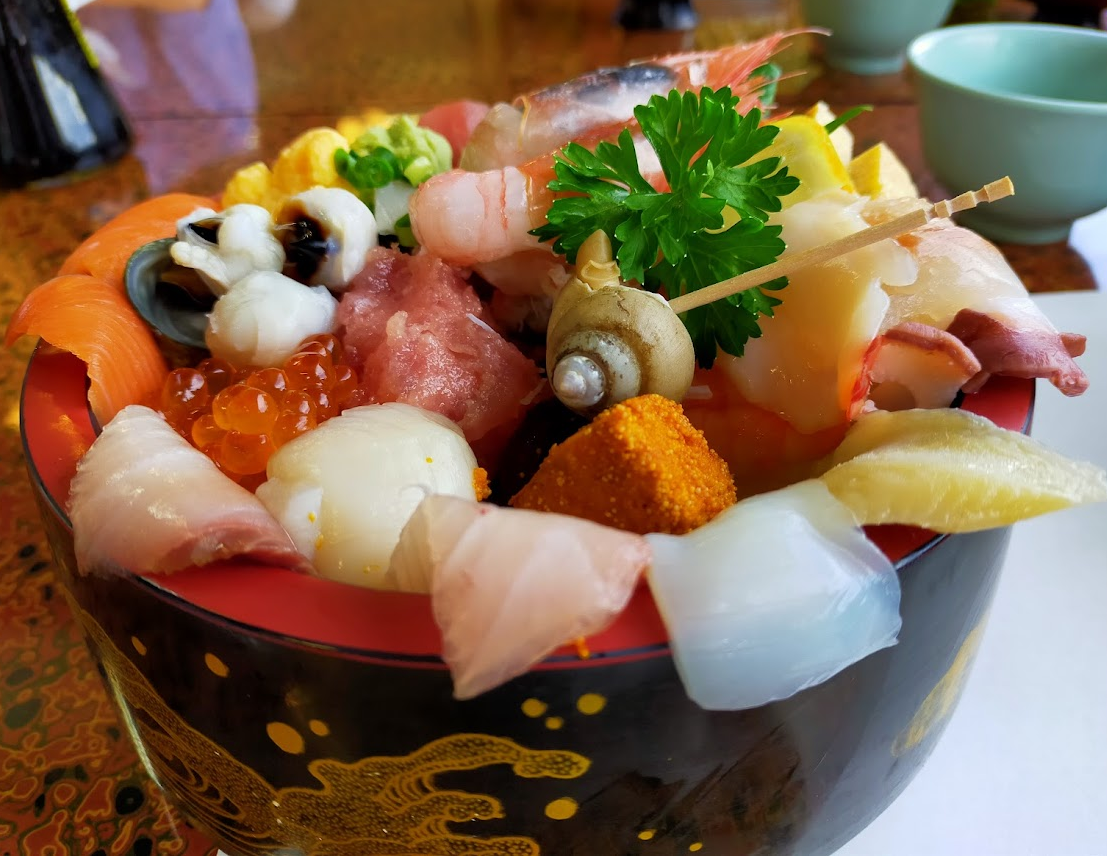 Senkaku wan Bay
Senkaku wan bay is named after the literal translation of Norway's "Hardanger" renowned as one of the best scenic spots in the world.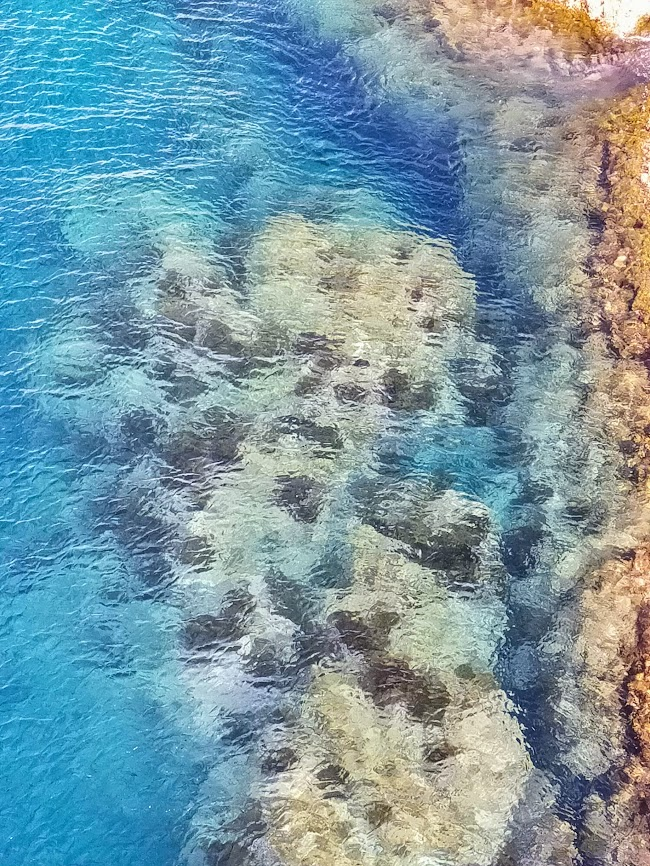 Aikawa area
Aikawa area has the largest Gold and Silver Mine in Japan, where is UNESCO World heritage candidate.
Sado Gold and Silver Mine was fully developed by mid16th century, and supported monetary economy in and out of Japan during Edo Period (1603-1867).
Doyu no Warito
Doyu no Warito is the symbol of Sado Gold and Silver Mine.
Split mountaintop was created as a result of being mined by hand to find gold and silver. Human beings can be greedy so as they split mountain by hand.
That thought came to my mind.
Sohdayu Mine
Many tunnels still remain, among them in Sohdayu Mine the visitors can walk thru the tunnel observing 400 years old mine and how the miners worked by hand deep underground in the Edo period.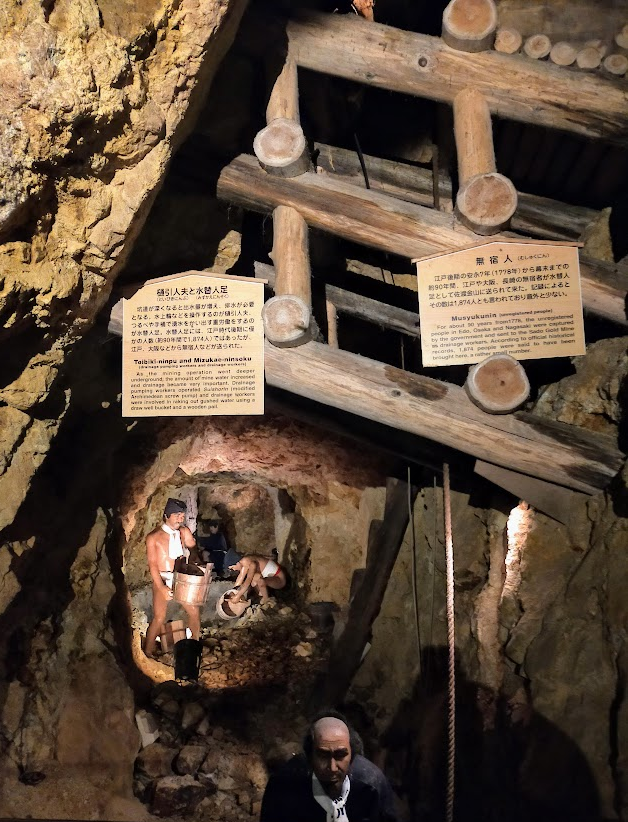 Dohyu Mine
In Meiji era (1868-1910) government started running operations until it sold the rights to the Mitsubishi Corp., in 1896.
The advanced technology was introduced from the west countries and the amount of gold and silver greatly increased.
Sado Mine became a leader in modernized Japanese mine.
Dohyu Mine preserves the equipment used for 100yrs until it closed in 1989.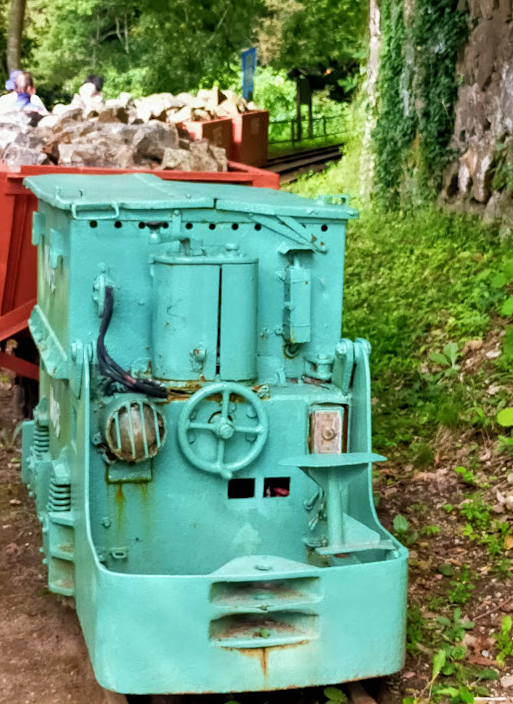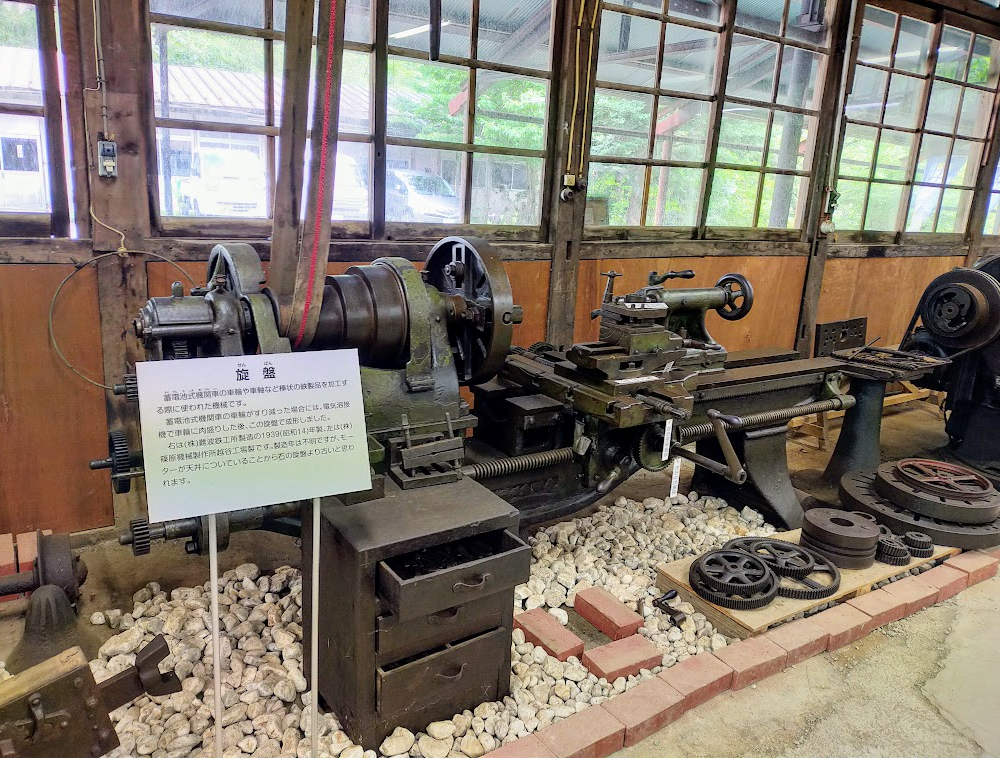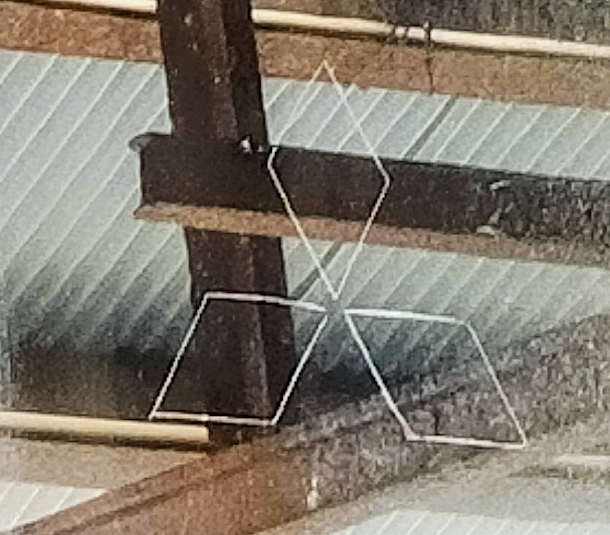 Odate Shaft
The Odate Shaft is the first vertical shaft made with the guidance of German engineer in 1877.
Inside the shaft remains an American made air compressor and whim installed in 1939.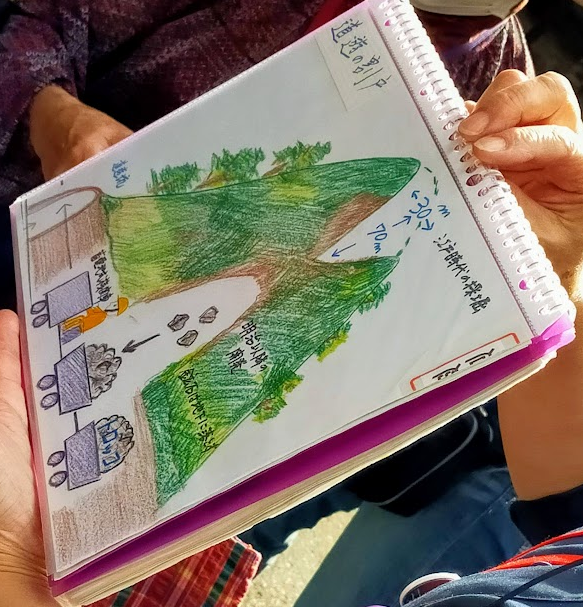 Guided tour is available in Tunnels, and our guide used easy to understand illustration.
Kirarium Sado
In Kirarium Sado the visitors can observe how Gold and Silver were processed thru video and dioramas.
Kitazawa Flotation Plant and Thickener
In Gold/silver Mine, Kitazawa Flotation Plant was once the largest processing plant used to separate minerals, waste and extract gold in 1930s.
In order to counteract economic blockade during second Sino-Japan War the government enhanced the production of gold/silver and processing capacity reached 70,000 tons / month.
Now the ruin of the processing plant and thickener are no longer used and covered in lush green resembling Ghibli's "Laputa, Castle in the sky".
During night they are illuminated in multi-colors attracting Ghibli fans, travelers and townspeople.
Author Profile