Mt. Nokogiri & Nihonji Temple
Mt. Nokogiri
330 meter high Mt. Nokogiri located along the coast of the Boso Peninsula, Chiba pref is an ideal and peaceful place to visit for one day trip out of Tokyo. Start by taking beautifully scenic train around Boso Peninsula for 2 hours from Tokyo st. to Hamakanaya st., the nearest to Mt. Nokogiri.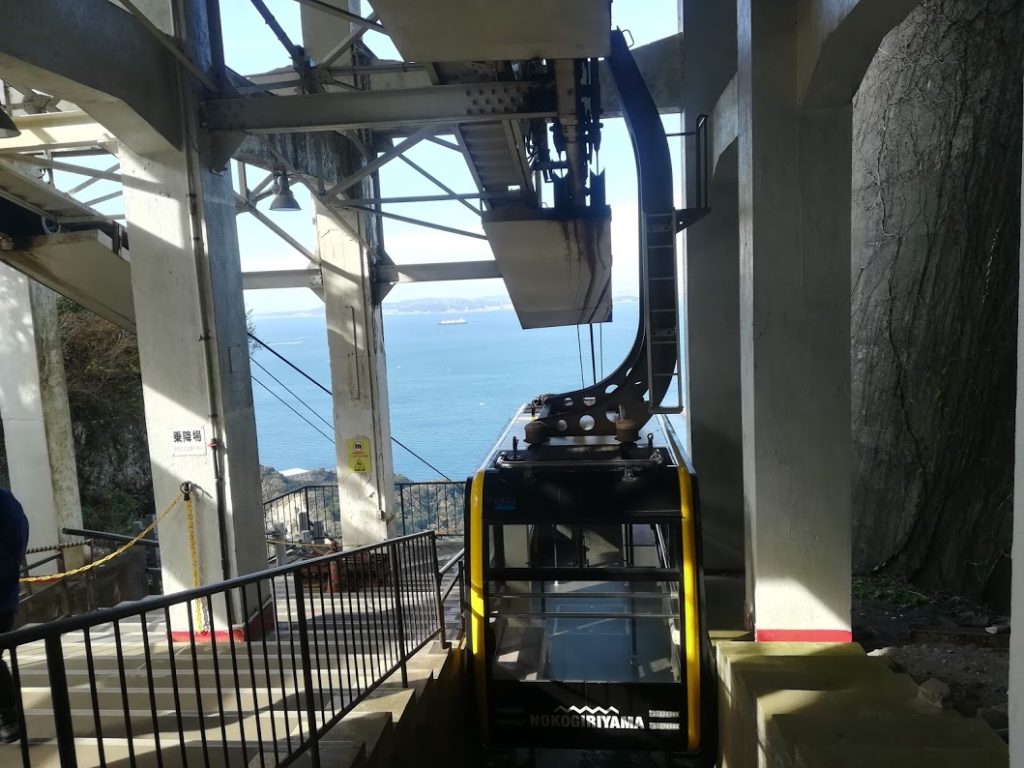 10 minutes walk reaches the Ropeway stop at the bottom of the mountain. From here you can hike, but I recommend you take a Ropeway as more exercise is needed than expected at the top where most attractions are located. There are breathtaking views of Boso peninsula, Tokyo Bay spreading below.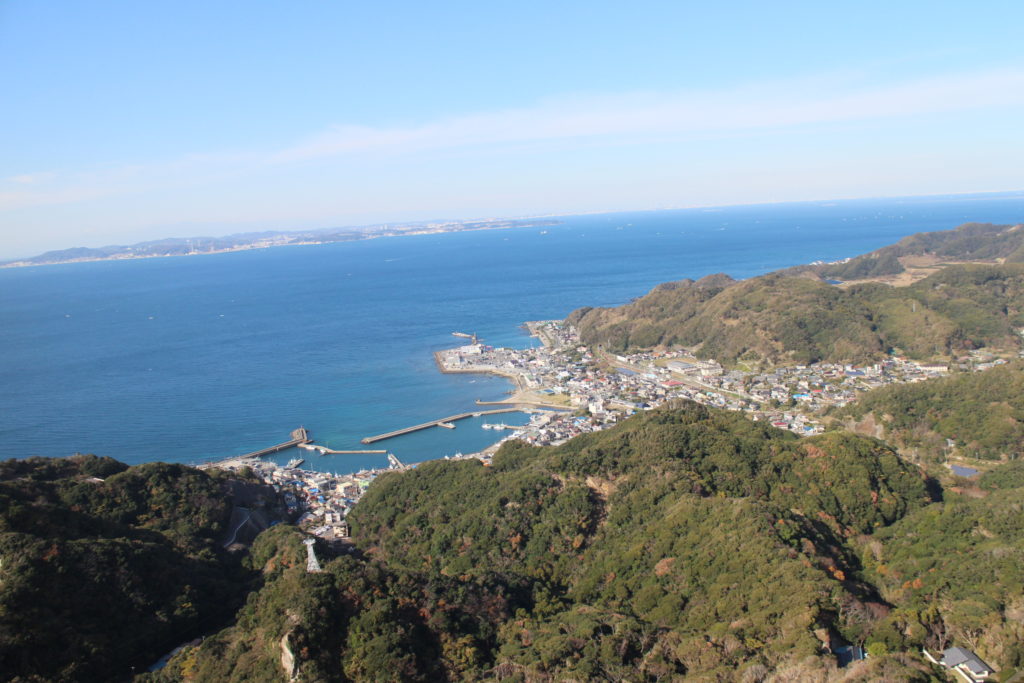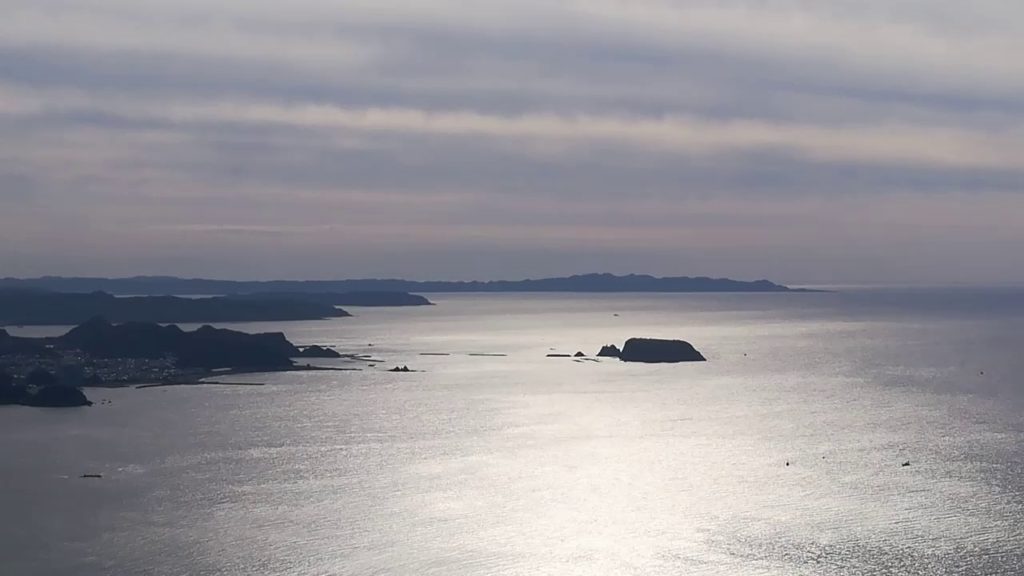 Nihonji Temple
Hyakusyaku Kannon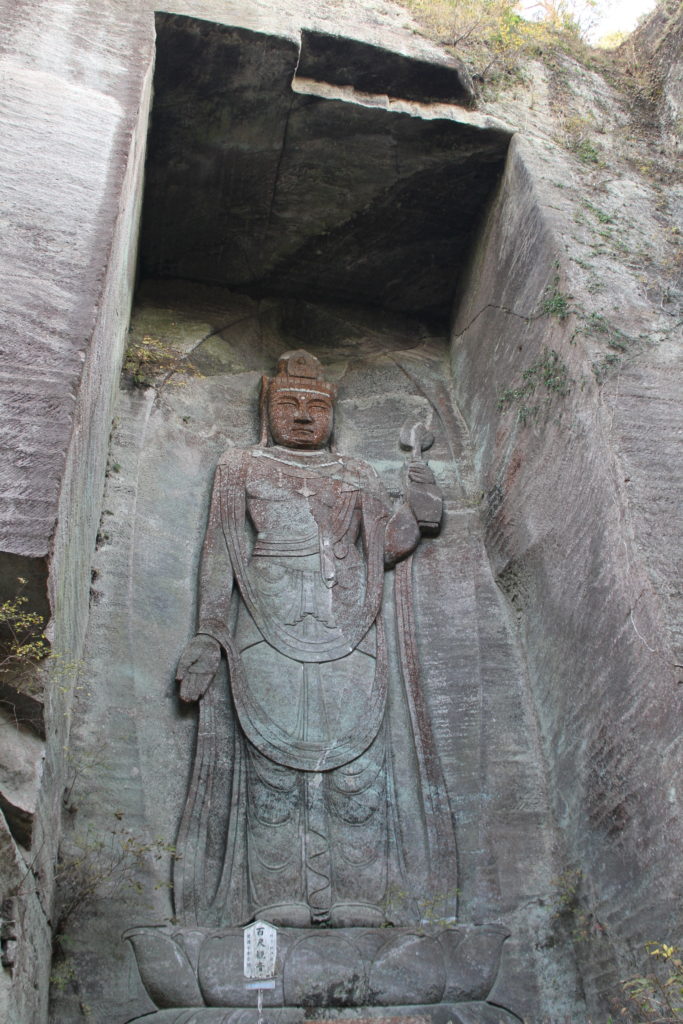 30 meters tall stone carved Hyaku Syaku Kannon stands on the way to the top of the mountain. The statue was dedicated to those who died in WWⅡ, and increasing victims in the accidents of navigation, aviation and land transport. Hyaku Syaku Kannon is also worshiped as a protector of transportation as the location is protected by surrounding rocks.
Jigoku Nozoki (View of Hell)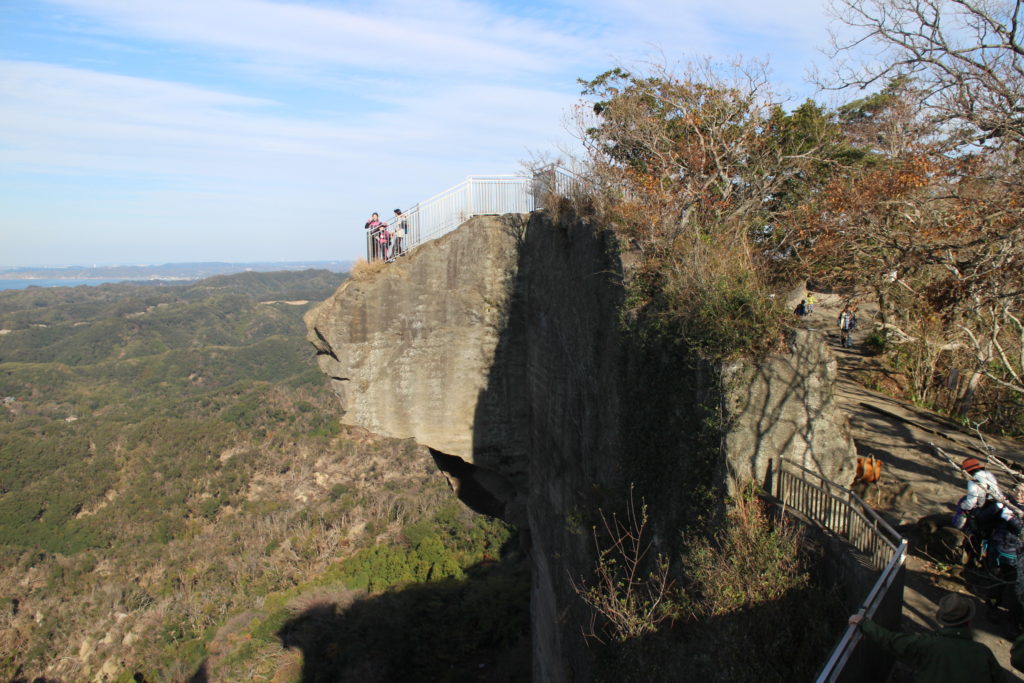 Standing on the Overhang Observation Rock called Jigoku Nozoki meaning View of Hell, there is a thrilling view of Boso peninsula and Tokyo Bay below.
1500 Rakan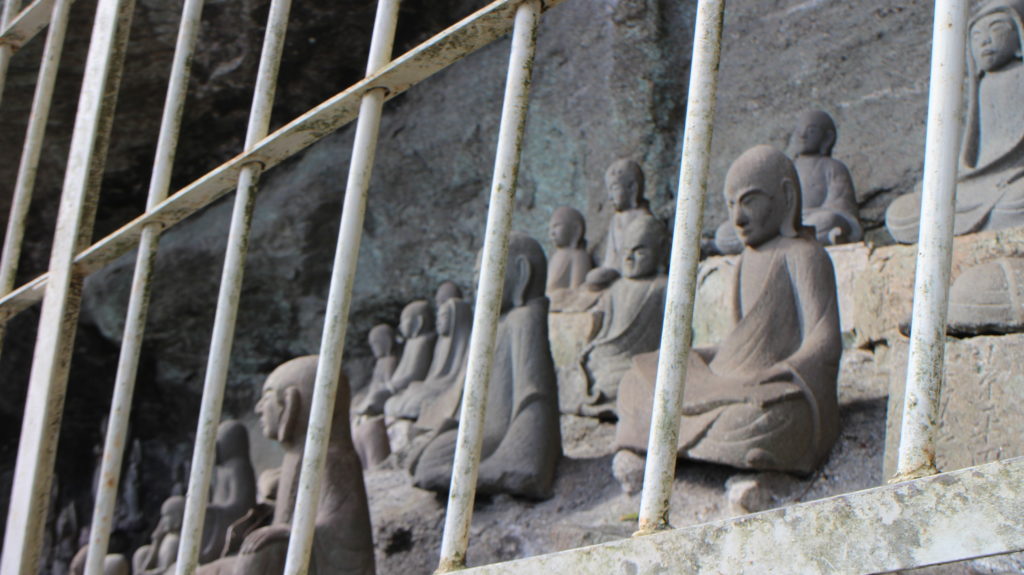 The mountain slopes are lined with 1500 statues of Buddha who have attained enlightenment with different facial expression. Some miss their heads because many temples were damaged during Anti-Buddhist movement after Meiji restoration (1868-1874). Now all of them cannot be seen because some were damaged and lost because of strong Typhoon in 2019.
Ishi-Daibutsu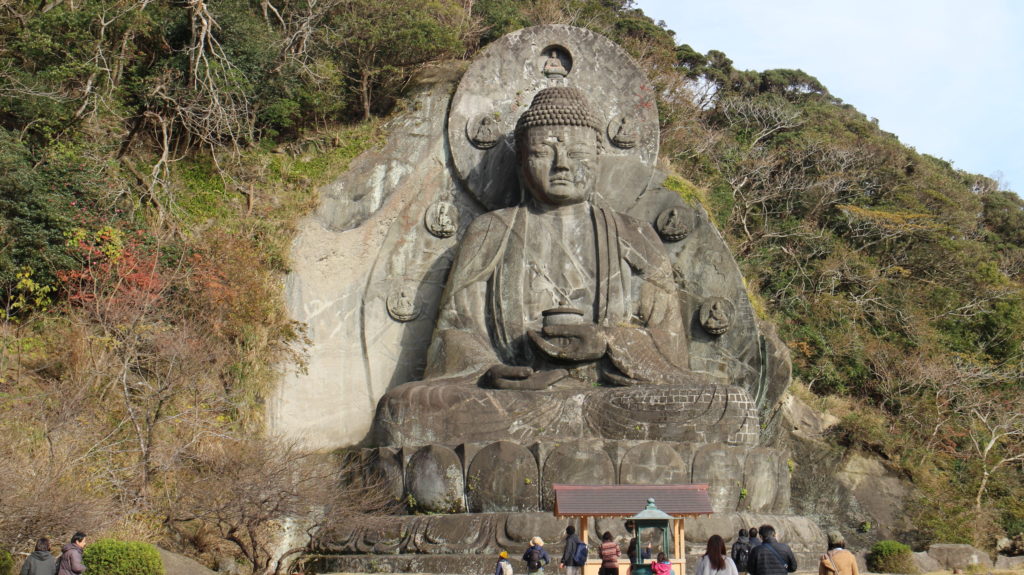 31 meters tall Giant cliff carved Buddha stands in the grounds of Nihonji temple spreading along the slopes of the mountain. Originally carved for over 3 years and completed in 1783, then rebuilt in 1969 Ishi Daibutsu is the largest statue of Buddha. As a Yakushi Buddha holding a container of medicine in the hand Ishi Daibutsu is a symbol of world peace.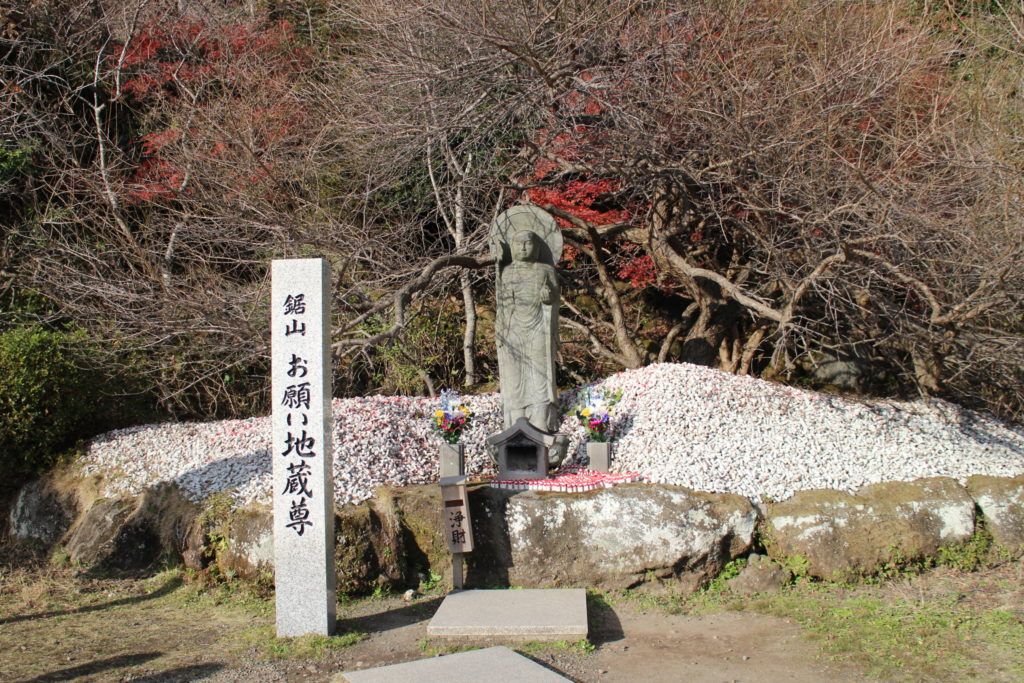 Jizo statue is surrounded by numerous small white Onegai Jizos with names of dedicators who have the wish.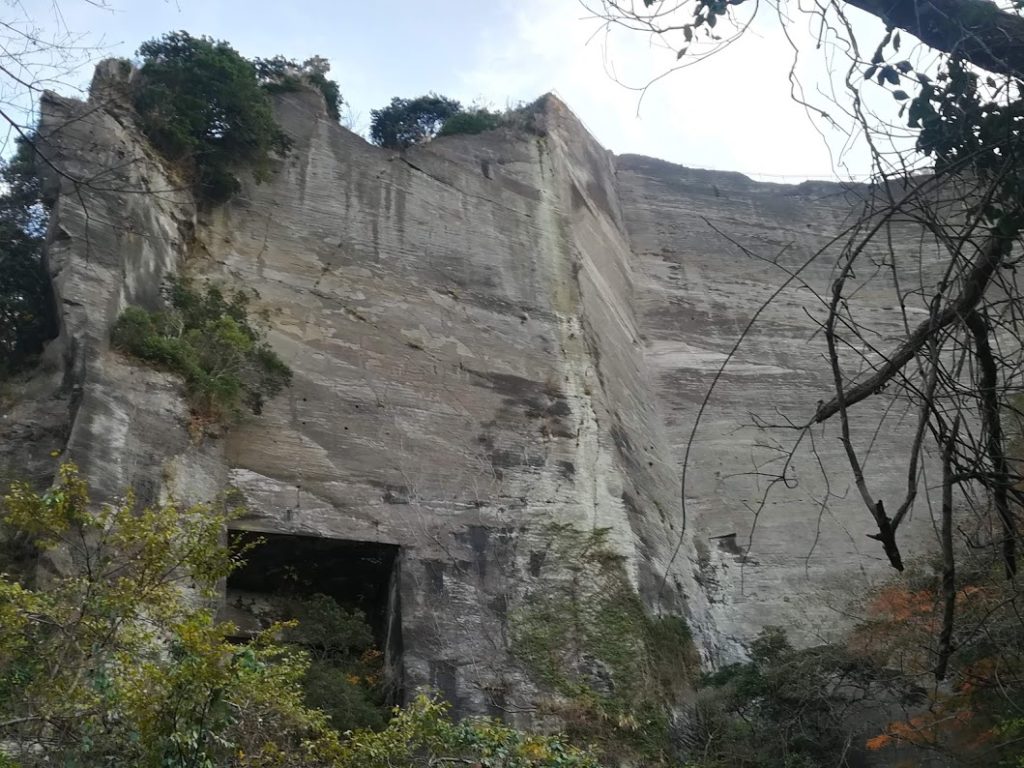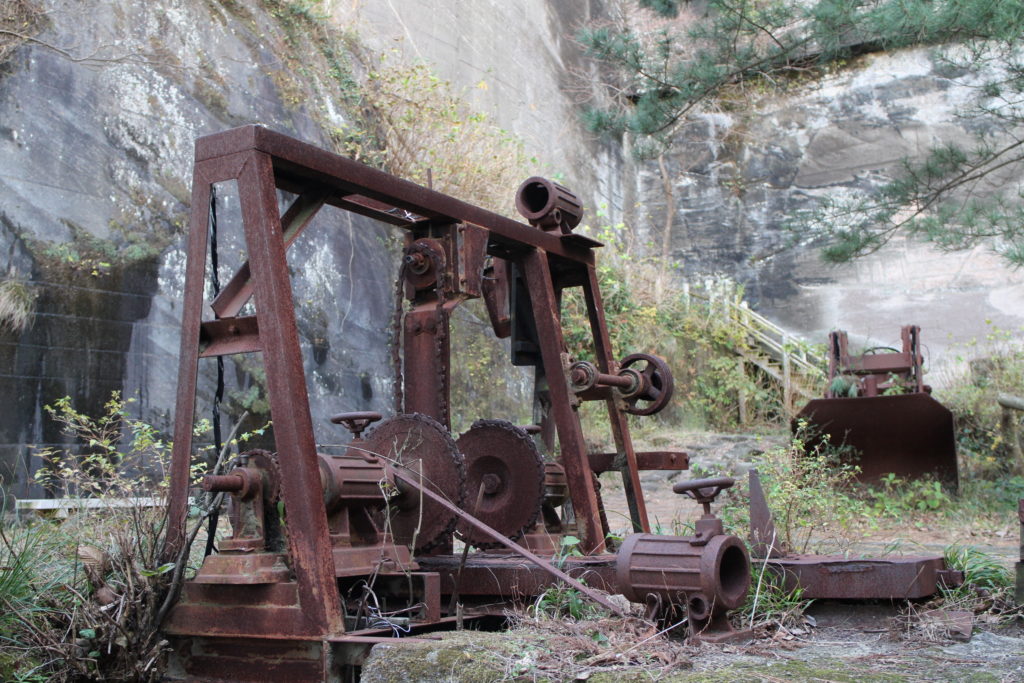 Walk down along the old transportation routes for quarried rock seeing old machine, ruins and the nature.
Rope way Fare for One Way : 500 yen for the adult (12 or more), 250 yen for the child (6 to 11)
Rope way Fare for Round Trip : 950 yen for the adult (12 or more), 450 yen for the child (6 to 11)
Hota, Kyonan Town 
Located at south of Mt. Nokogiri, Hota area of Kyonan Town is known for beach, fish port & restaurants, public bathes and the Hishikawa Moronobu Ukiyo-e museum. It would be nice to enjoy fresh fish cuisine at port town after mountain hike. To skip one hour's walk from the bottom of Mt. Nokogiri to Hota area, taxi is available.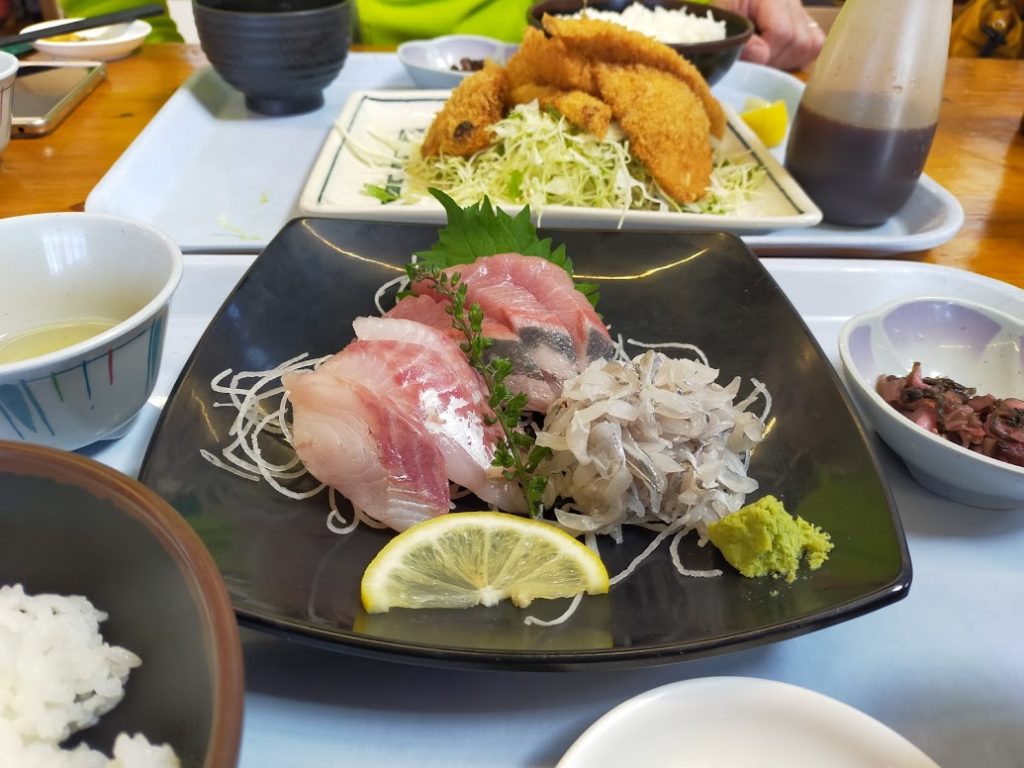 Raw fish & Fried fish are popular at fish restaurant "Ban-ya"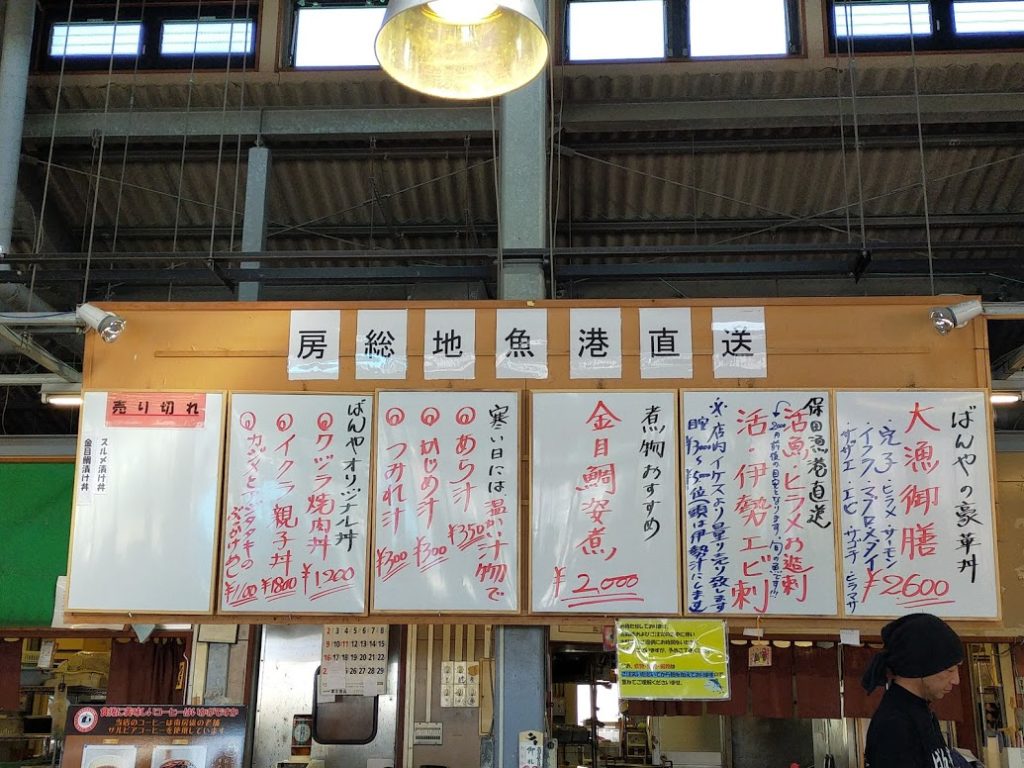 There are some public baths along seashore where the local people enjoy.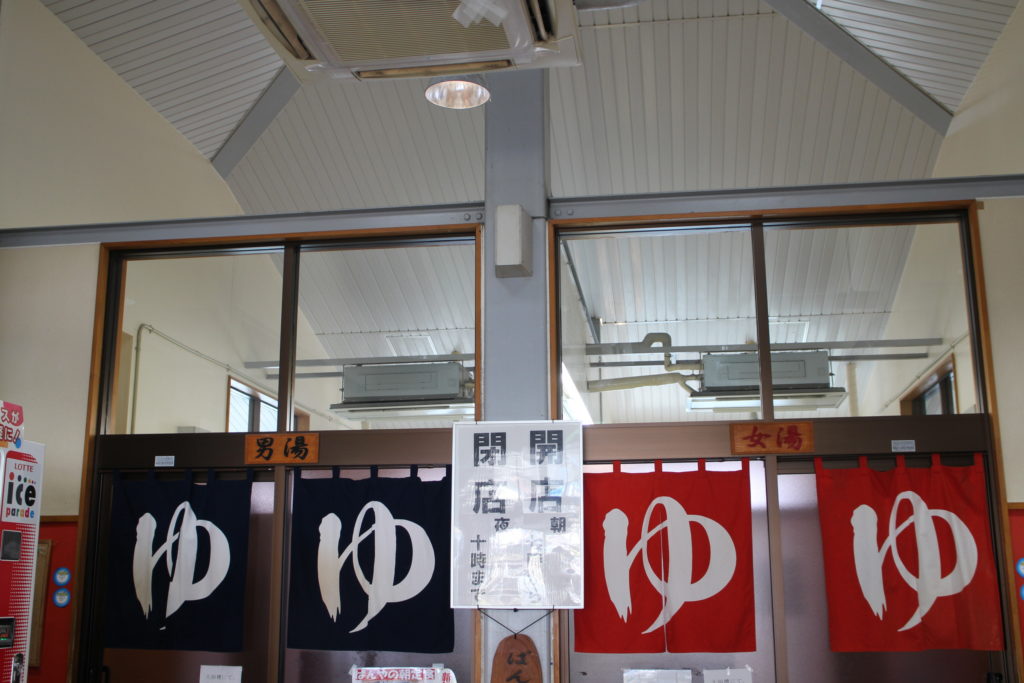 Public bath
Hishikawa Moronobu Memorial Museum is located near Port. Known for his "A Beauty Looking over Her Shoulder" Hishikawa Moronobu is the first great master of Ukiyo-e who developed the technique for the mass production of paintings. 
Author Profile