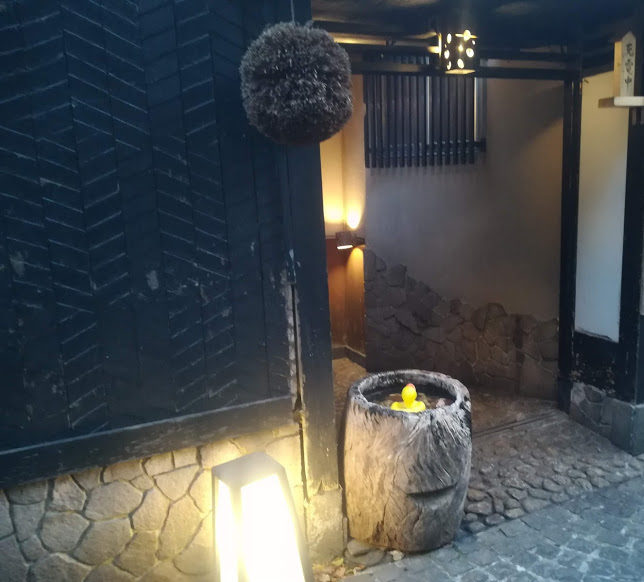 Kagurazaka was located outside the outer moat of Edo castle and used to be an
entertainment district with many Geisha houses and restaurants in Edo period.
Now Kagurazaka is a steep slope avenue lined with many long established Japanese restaurants, small stores, French restaurants and cafes.
But in the deep alley where remain atmosphere of entertainment district as if Geisha appeared. 
On weekday evenings business persons entertain the guests here, and on weekend many tourists and locals stroll down shopping and dinning on Kagurazaka avenue. 
Sukeroku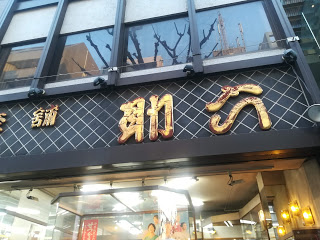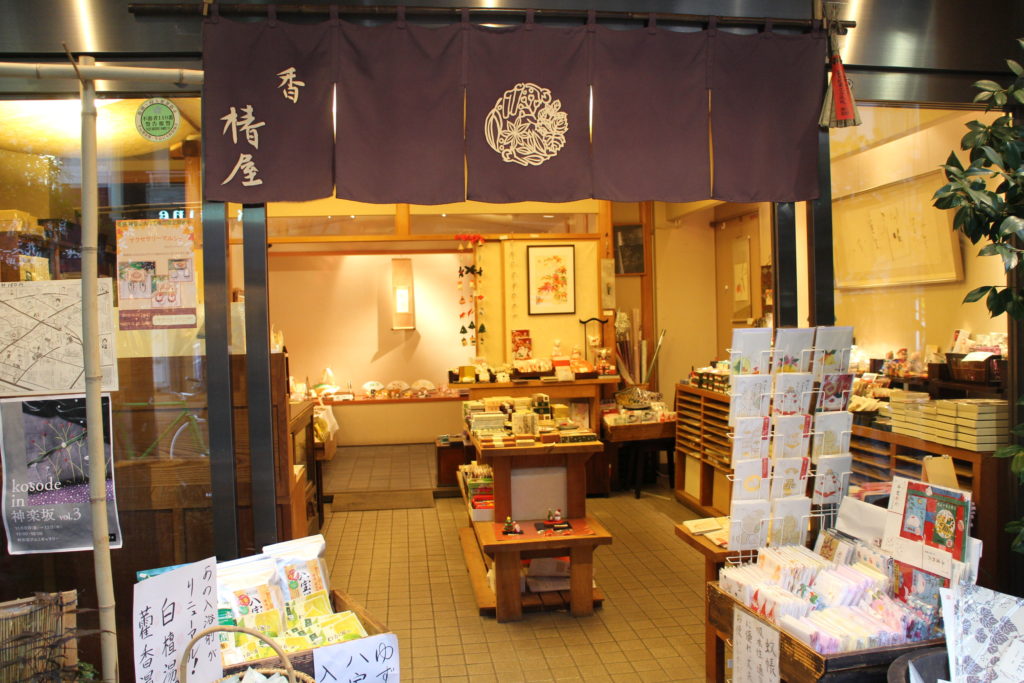 Yokocho, back street
Why not stroll along the narrow alleys at back street ?
You can find another hidden Kagurazaka.
Black wooden fences and stone paved lane remaining geisha town atmosphere leads us to a labyrinth.
If you are lucky you may come across a beautiful geisha.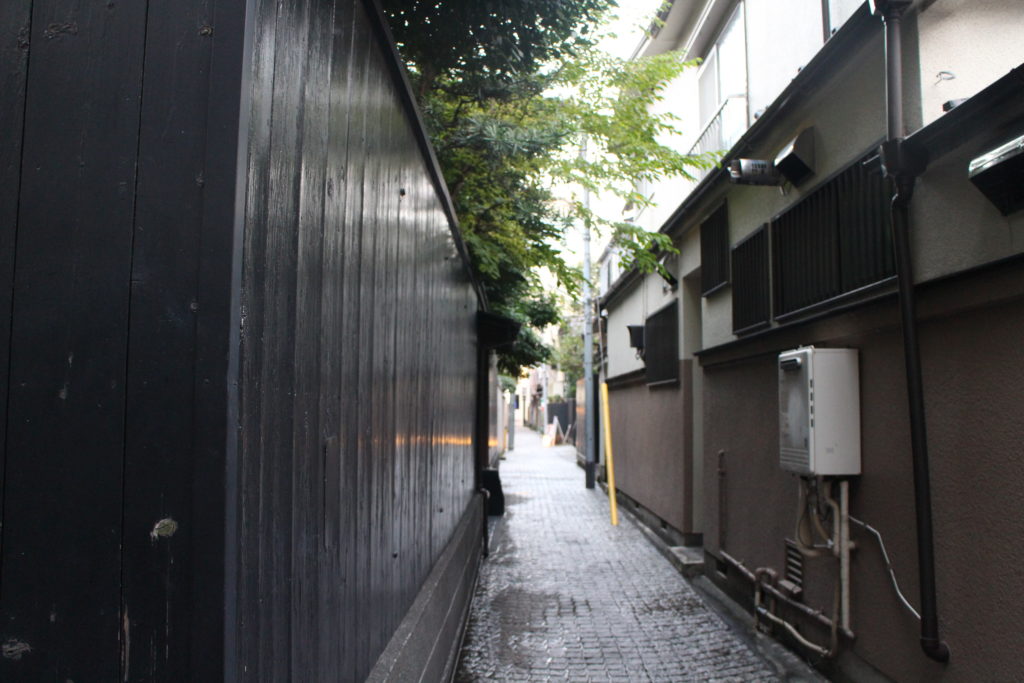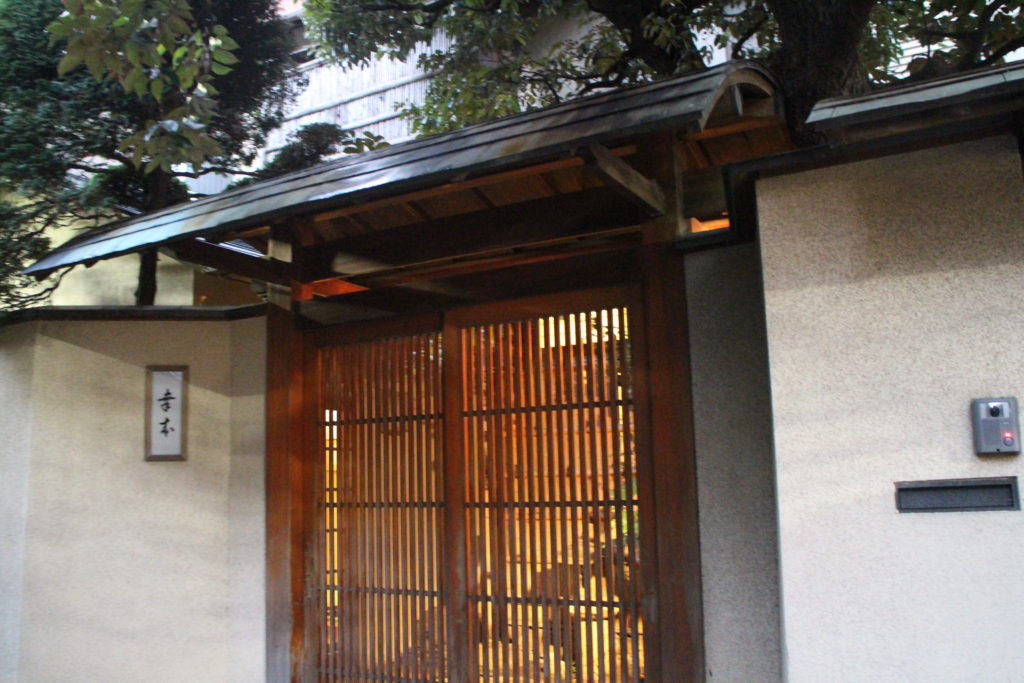 There are many gentle slopes for Geisha to cross tucking up kimono's hem.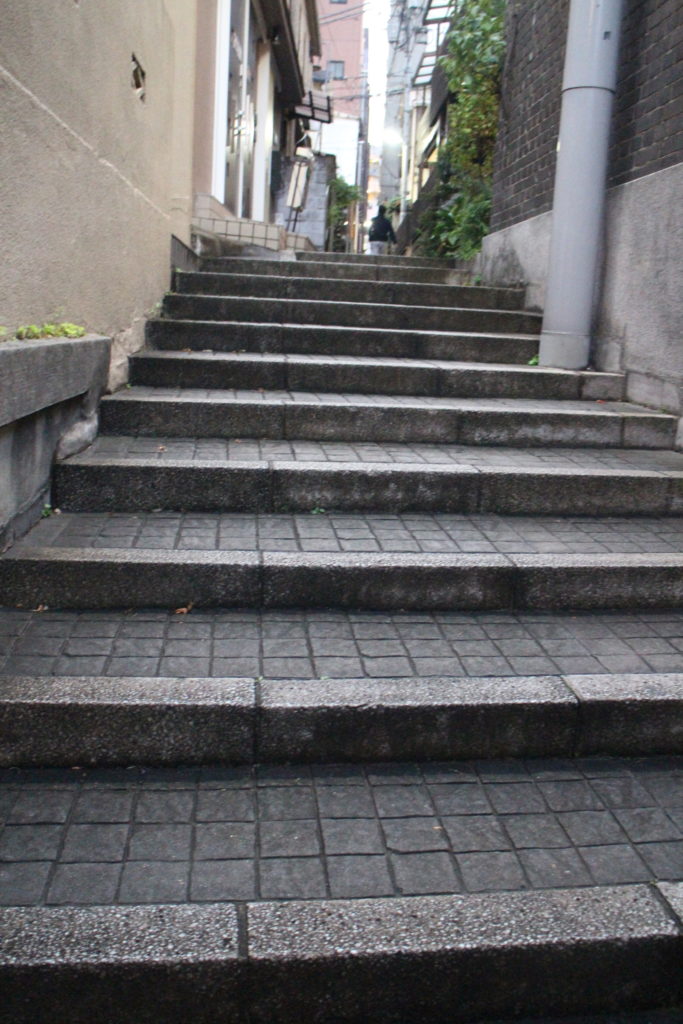 Atami-no yu,  public bath
Temple like public bath house can be rarely seen nowadays.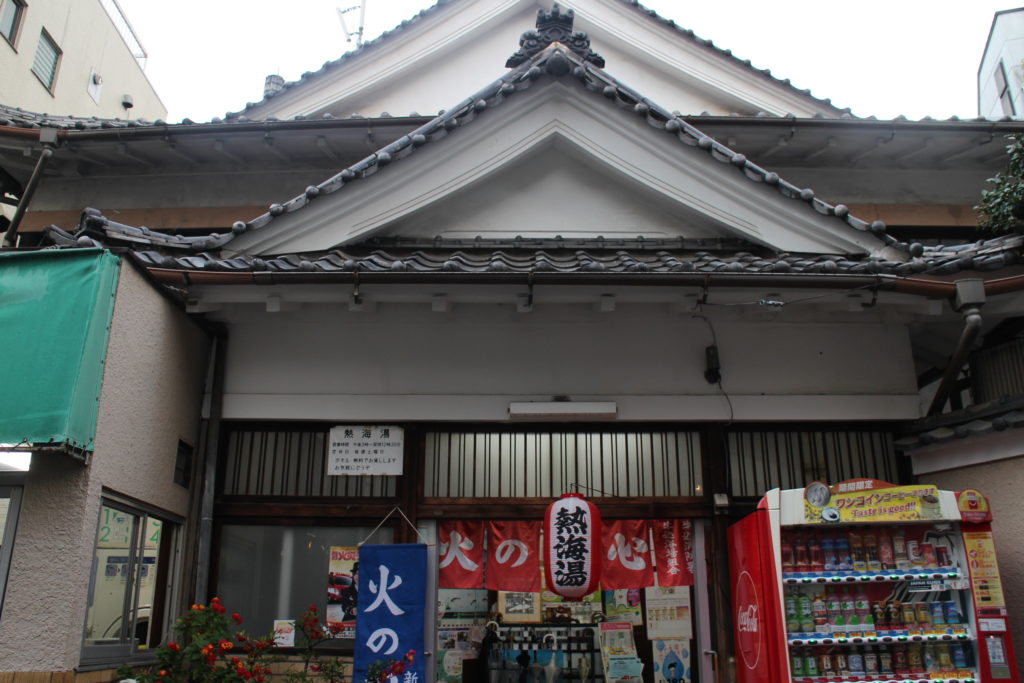 Kukuli selling hand made Japanese towel, handkerchief, scarf and fabric bag.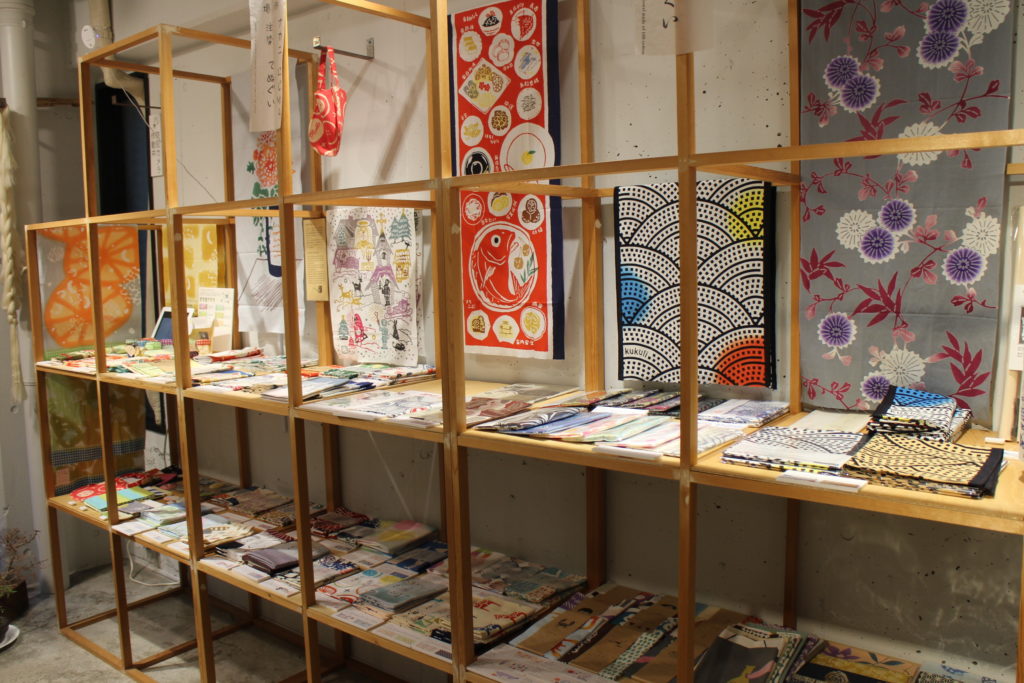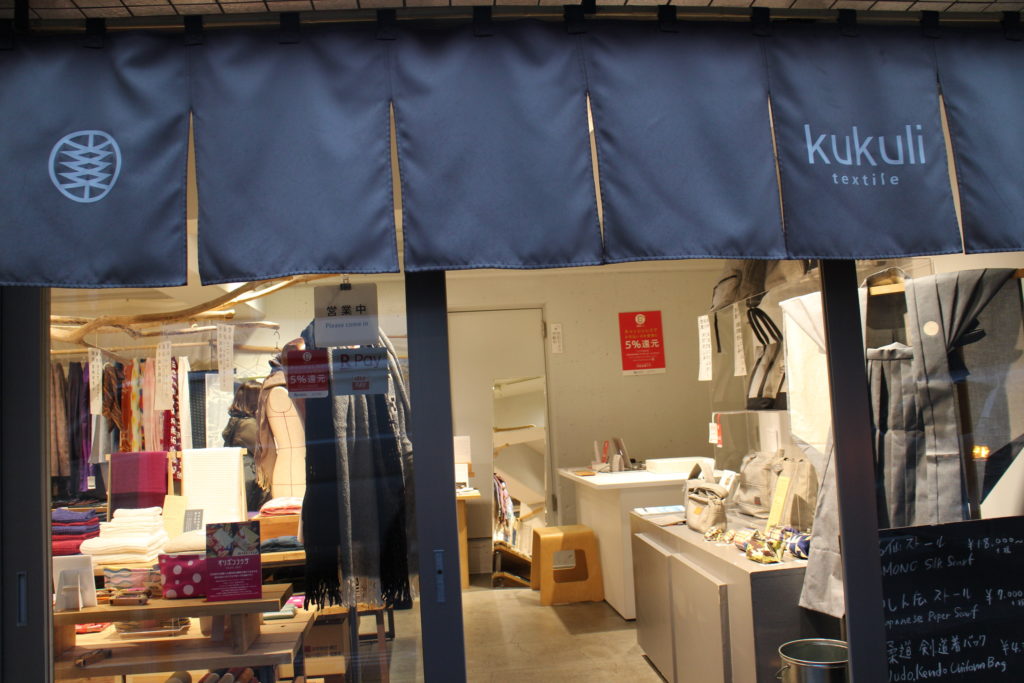 Built in 16th century Zenkokuji Bishamonten temple is the symbol of Kagurazaka. Every July during the Kagurazaka festival Hozuki ichi(Chinese lantern plant market) and Awaodori dance festival are held.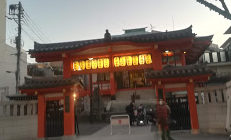 Author Profile