Chrysanthemum exhibition, Shinjuku Gyoen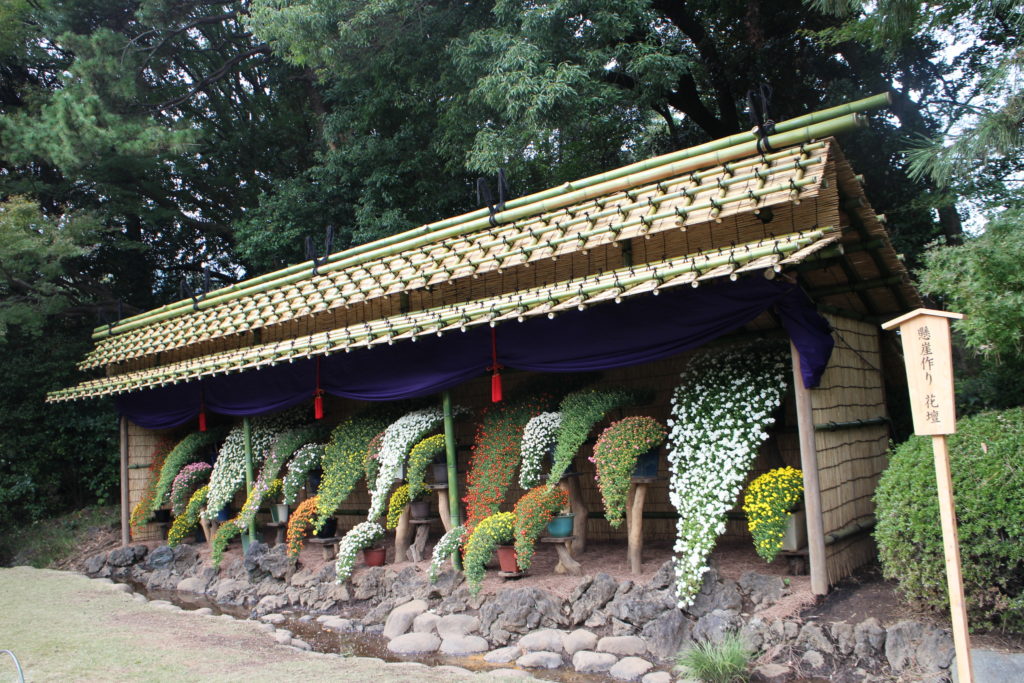 It is believed that the first chrysanthemum was introduced from China to Japan in the late 8th century. Since then many varieties have been created during Edo period (1603-1868). A single flowered chrysanthemum with 16 petals is the crest only for the Emperor family.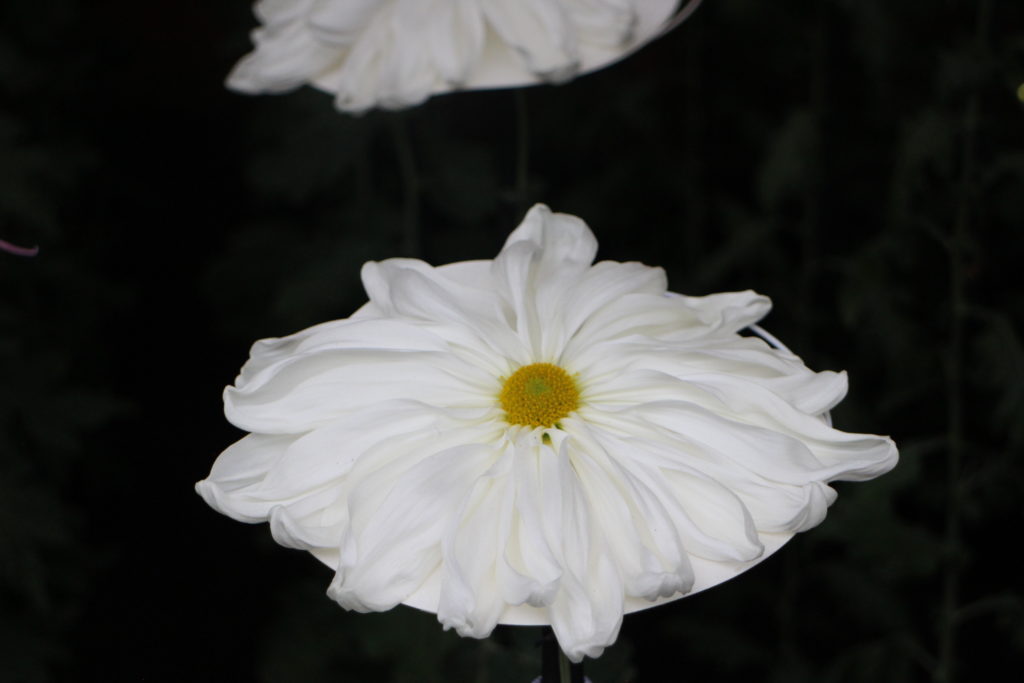 The first chrysanthemum exhibition was held for the Imperial family at Akasaka Palace in 1878, and later relocated to Shinjuku Gyoen in 1929. Since then Shinjuku gyoen became well known to the world as a garden to uphold the tradition and beauty of the chrysanthemum for the Imperial family.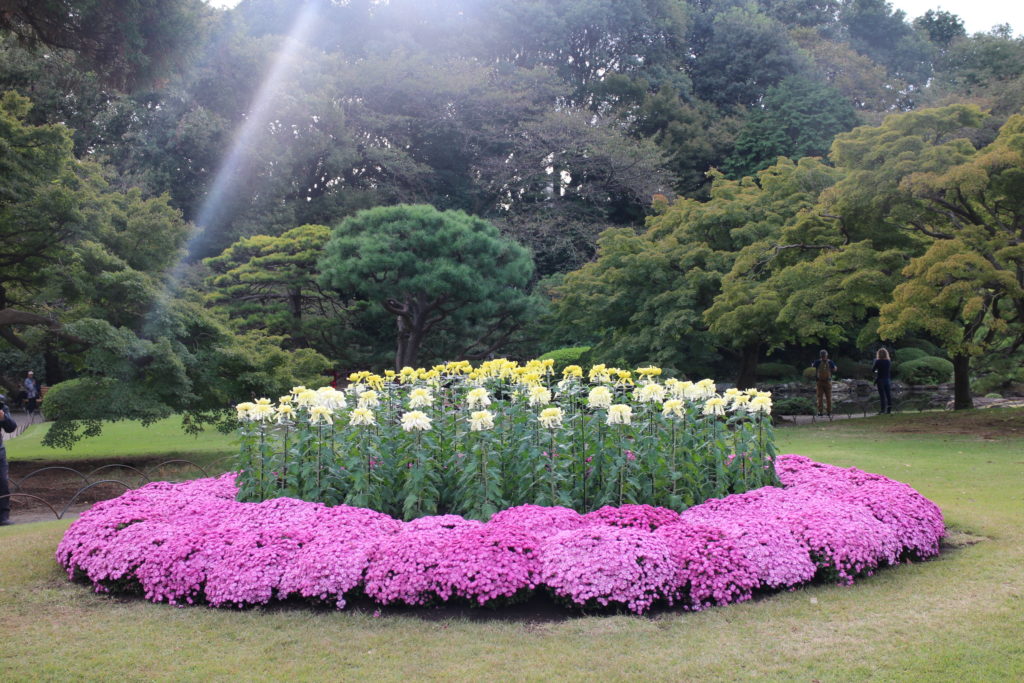 These chrysanthemum beds within the Japanese stroll garden show different varieties of flowers in the unique method of display.
Kengai bed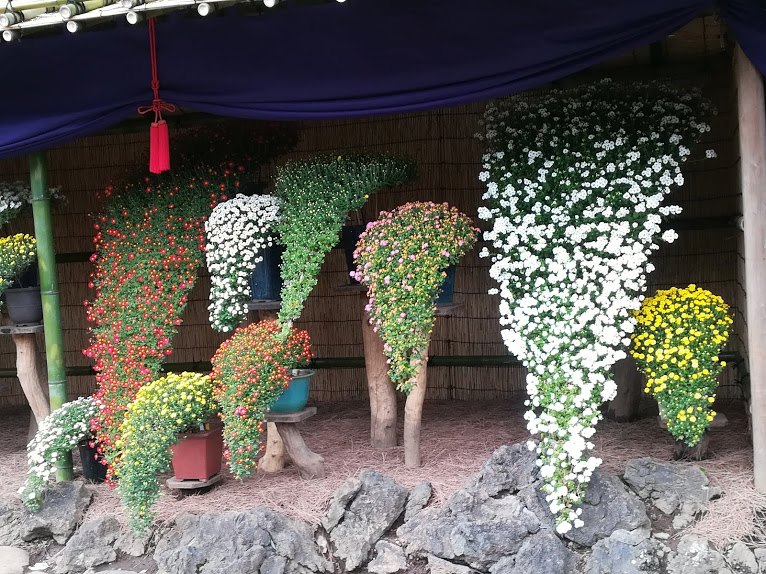 The training technique to make a small-flowered chrysanthemum to look like wild chrysanthemums flowering on the cliff is called kengai style (cascade style). Each pot is placed on old wood pedestals and show the harmony of color.
Ise, Choji and Saga-giku bed
Three classical varieties of chrysanthemums are displayed : Ise variety grown in Mie prefecture has crinkled and drooping petals, Choji variety has anemone-like flowers and Saga variety from Kyoto has thin and straight petals. Ise and Saga varieties are trained to make a form of broom; one flower in the center is surrounded by six flowers.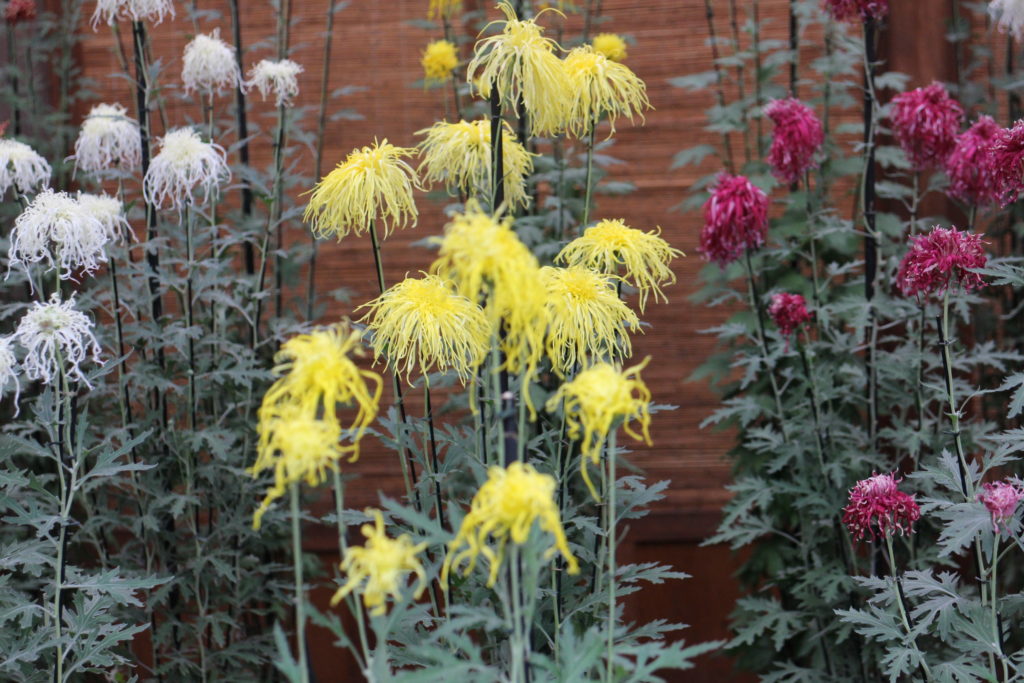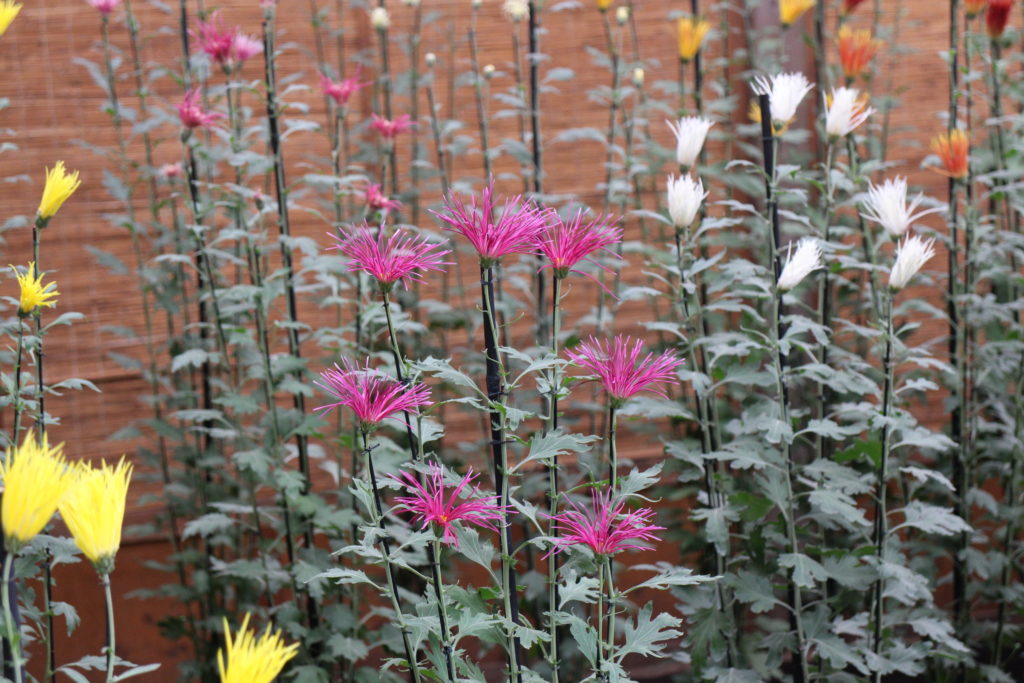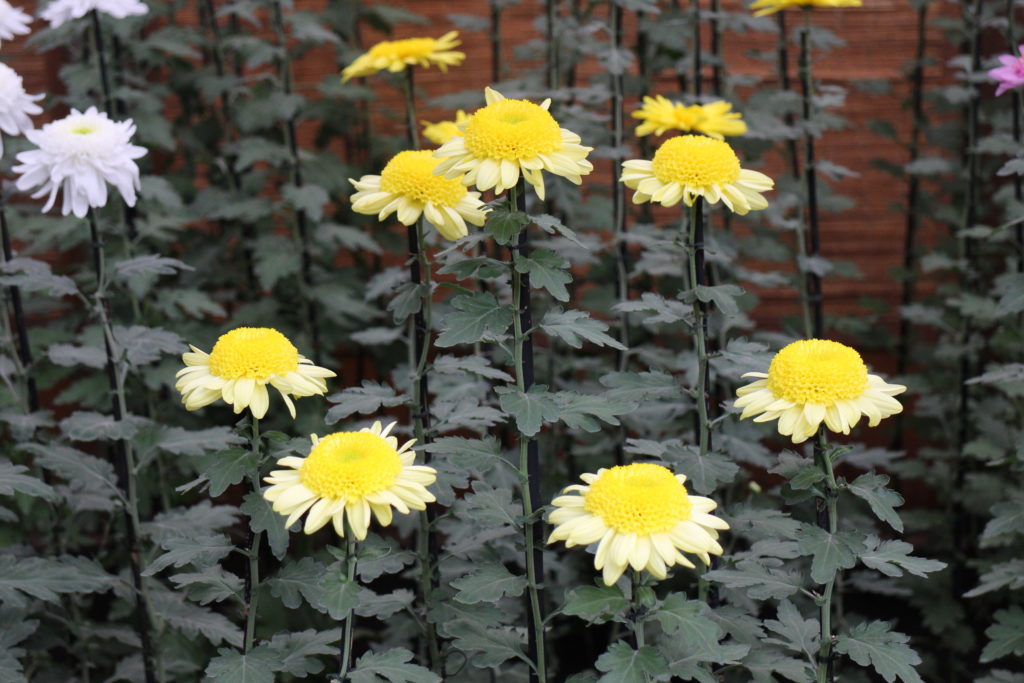 Ozukuri bed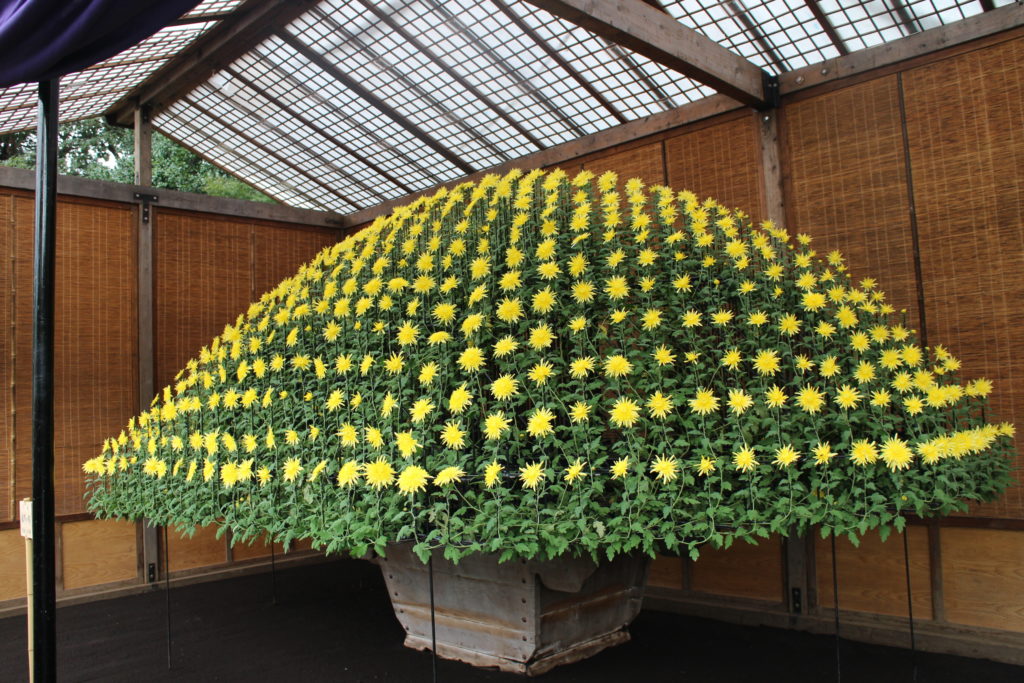 It takes a year for one root division to produce hundreds of flowers in a dome shape by unique technique of pinching and training.
This original style was developed in Shinjuku gyoen and became a precedent for the style of "thousand bloom" chrysanthemums.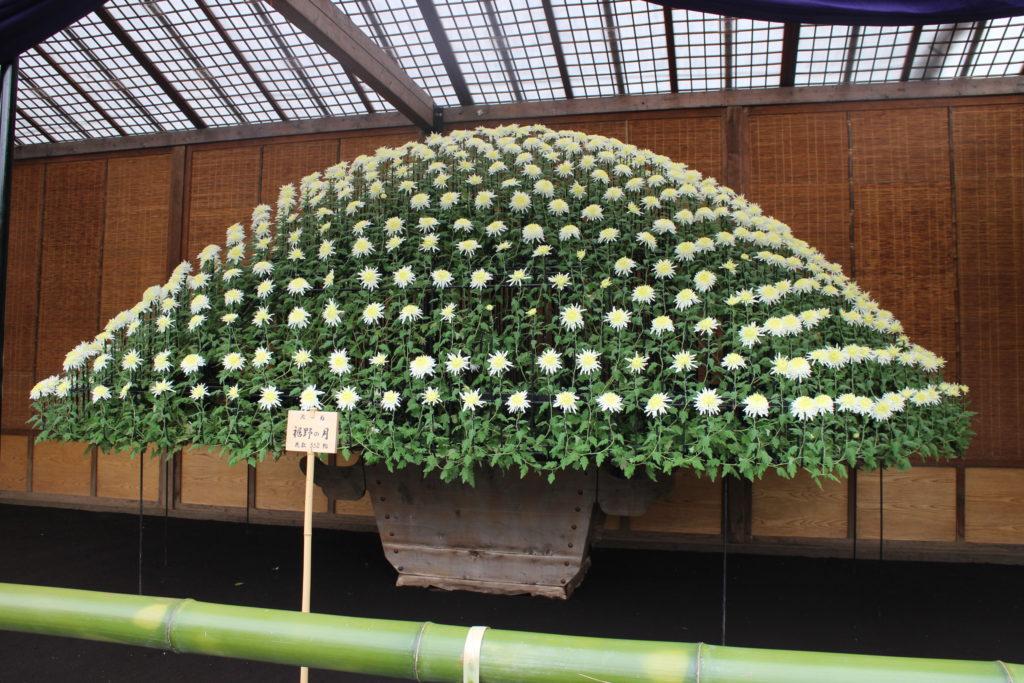 Edo variety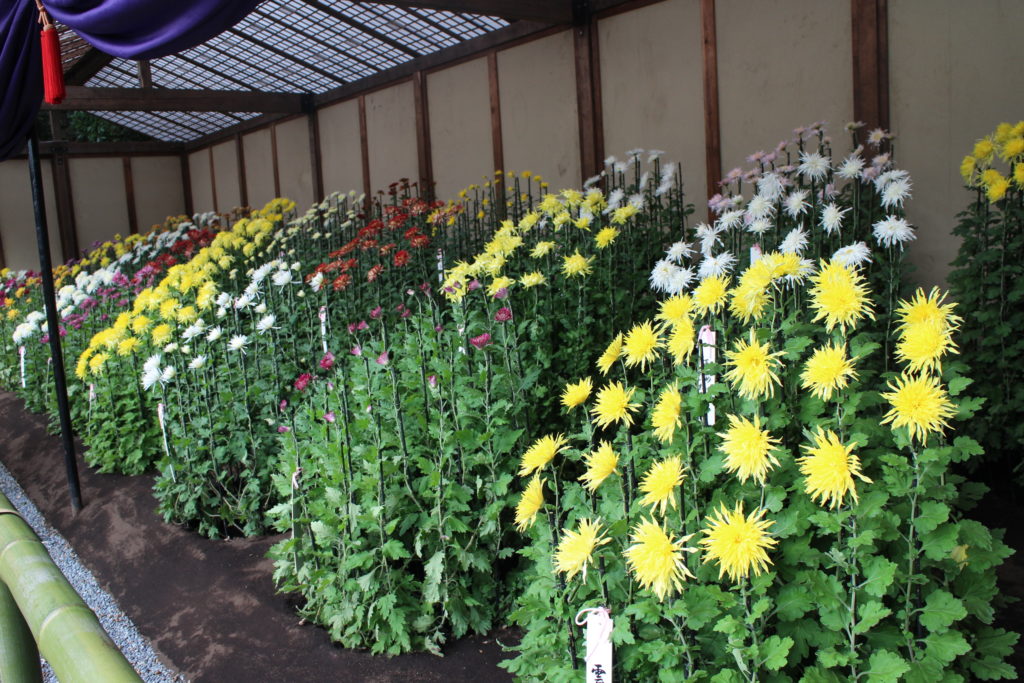 Edo variety is a classical chrysanthemum developed in Edo (Tokyo)during the 18th and 19th centuries. The characteristics of this particular variety is that flower petals change in appearance as the flower opens. Each cultivar is trained to produce 27 flowers. This bed has the longest history in the chrysanthemum beds at Shinjuku gyoen.
Ichimonji and Kudamono-giku bed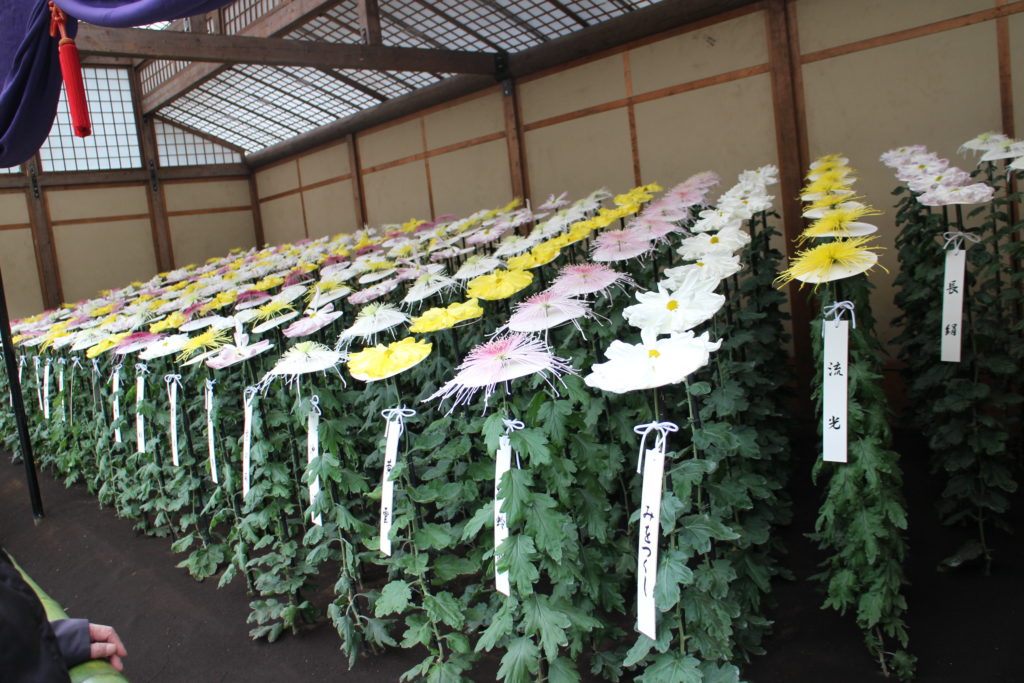 Two varieties of large-flowered chrysanthemums are planted in the pattern calledhorse bridle style because the arrangement resemble the pattern of the horse bridle used for Shinto ceremony.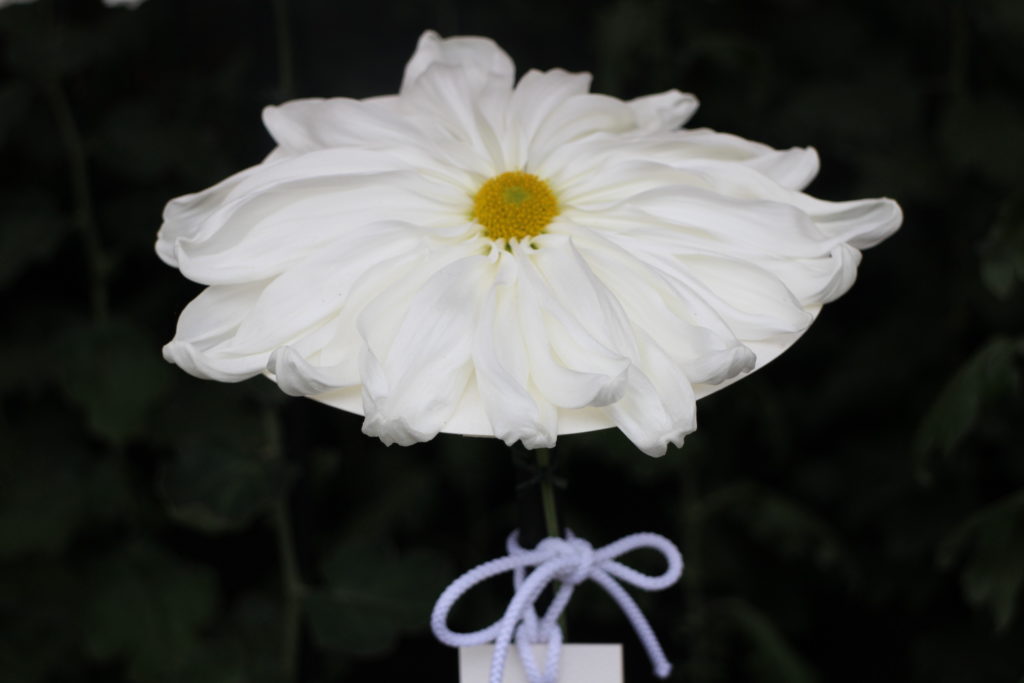 Ichimonji is a single large-flowered variety.
Kudamono(spider)variety has thin and straight tubular petals.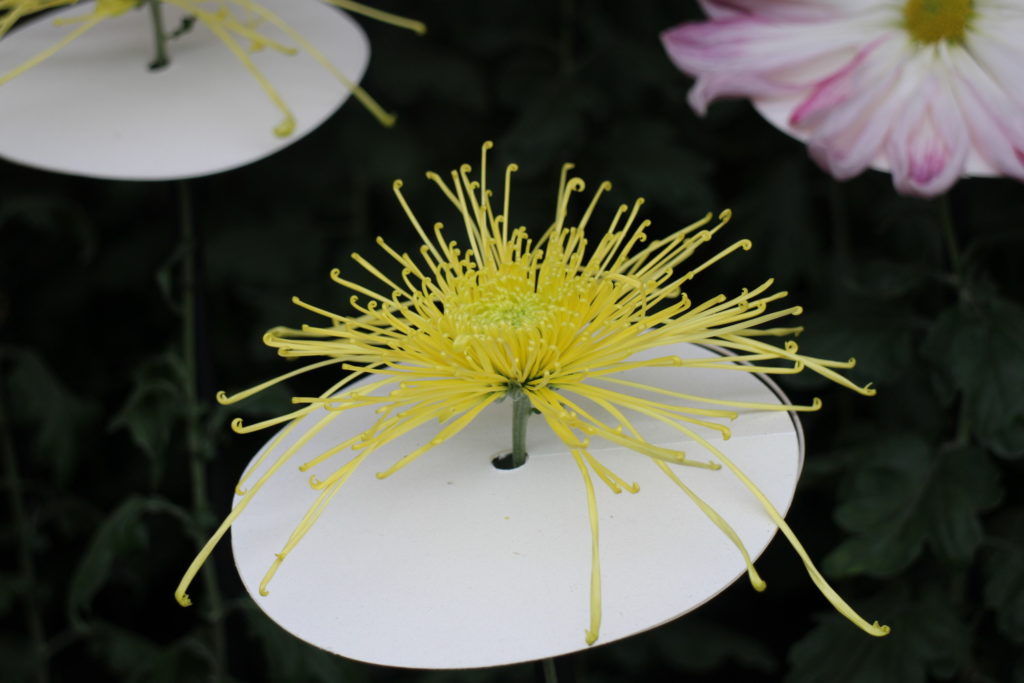 Chrysanthemum exhibition was held in Shinjuku-gyoen on Nov 1st to 15th in 2019.
Author Profile