Nostalgic Town, Shibamata & Temple of Wood Carving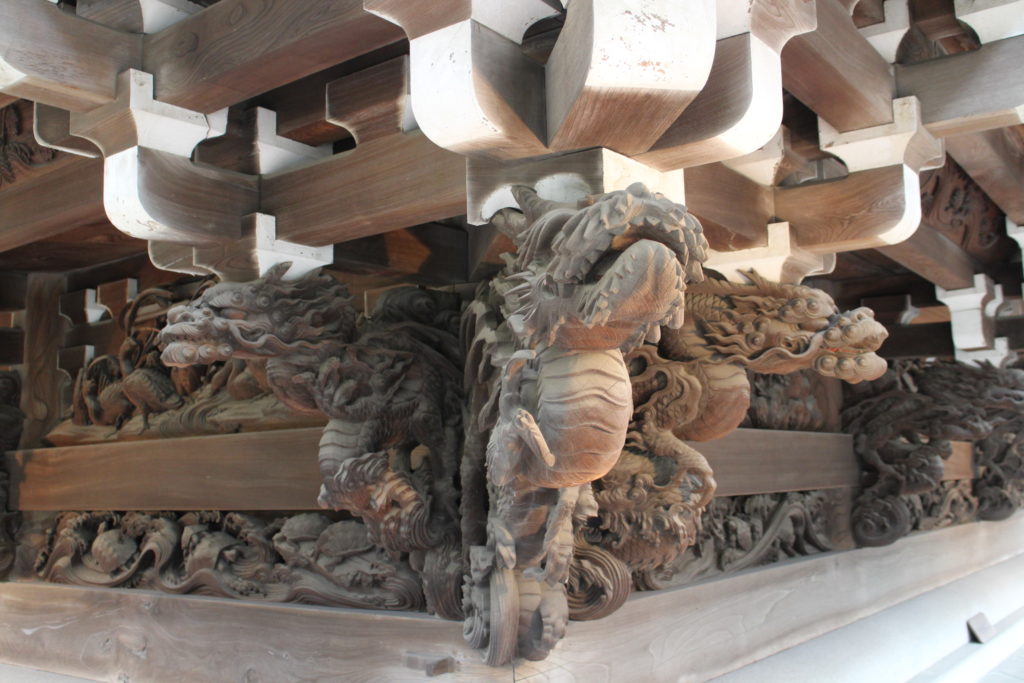 Located at eastern Tokyo, Shibamata is nostalgic area accessible from Tokyo Sky Tree. After Tokyo Sky Tree why don't you stop at JR Shibamata station and visit historic Taishakuten temple well known its carving gallery? Shibamata is also loved by the locals as the town where famous movie actor, Tora-san lived.
Tora-san & his sister Sakura
In front of JR Shibamata station there is a pair of bronze statues of "Tora-san" and his younger pretty sister "Sakura". Tora-san was a main character in series of the most popular 48 movies "Otoko wa Tsuraiyo" or "It's tough to be a man" released from 1969 and 1995. He was a vagabond and after every adventure he always came back to his loving family who ran Dango sweet dumpling shop. This area was a scene from the movie.
Let's go thru the approaching path to Taishakuten temple. The path is lined with many nostalgic sweet dango dumpling, rice cracker and toy shops,.
You can pick up a rice cracker from round box and pay for each. Why don't you enjoy walking & eating at the nostalgic approach path?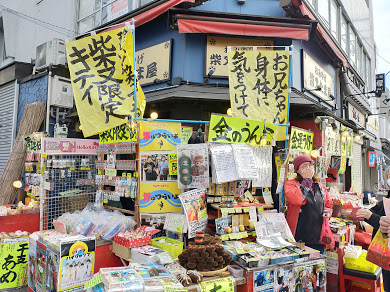 Taishakuten Temple
Nitenmon gate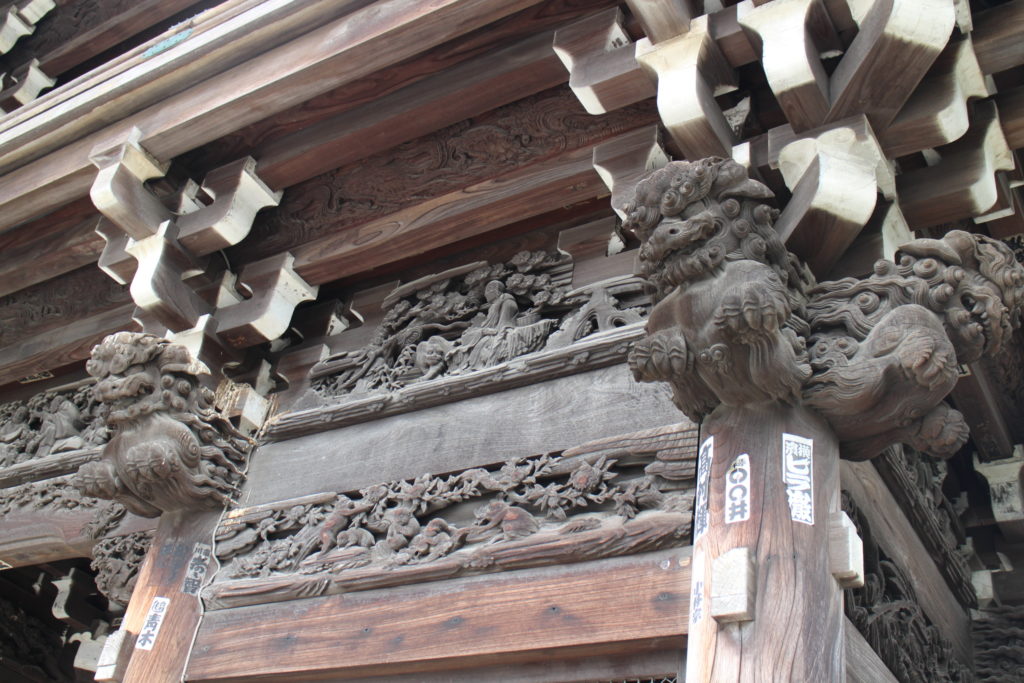 At the end of approaching path there is a grand gate called Nitenmon of Shibamata Taishakuten temple having roughly 400 year's history. Nitenmon gate was built all using hard and mold free zelkova trees so as to last long, plus for artistic beauty, and decorated with intricate wood carvings.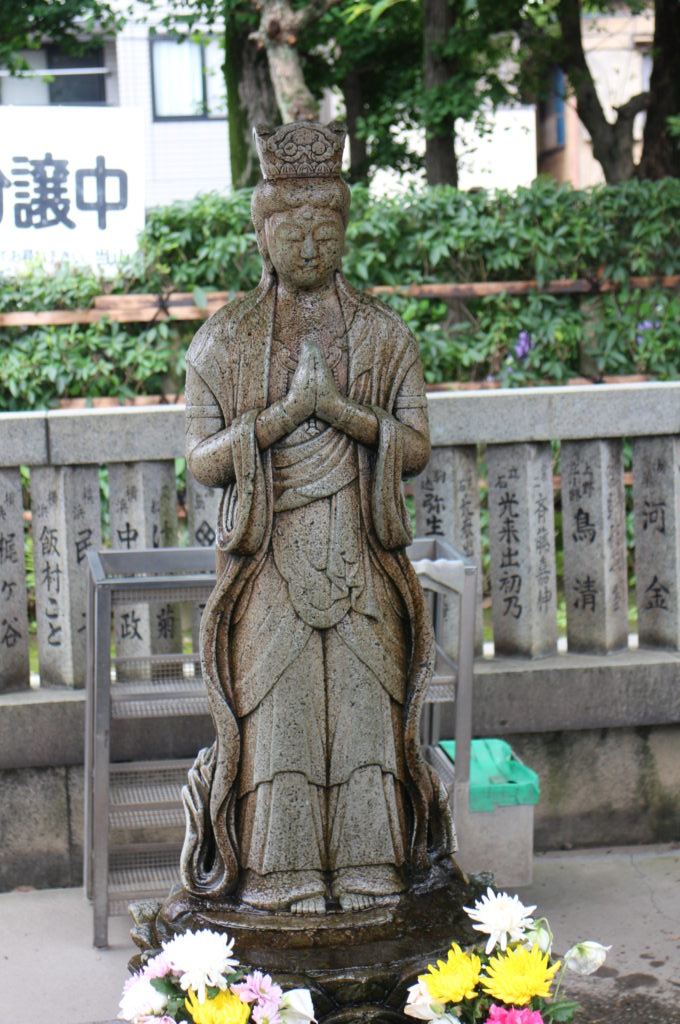 When you enter the compound first pray to the Bodhisattva, then purify yourself at the purification place. It would be nice and cool to wash your hands, rinse your mouse.
Zuiryu no Matsu
A huge Kuromatsu pine tree in the temple complex is named "zuiryu no matsu" meaning "the dragon ascends to the heaven". The pine tree is thought to be over 500yrs old.
Wood Carving Gallery
The main hall­­­­ leads to wooden Carving gallery and traditional Japanese garden called Suikei-en. ( admission : 400yen/person)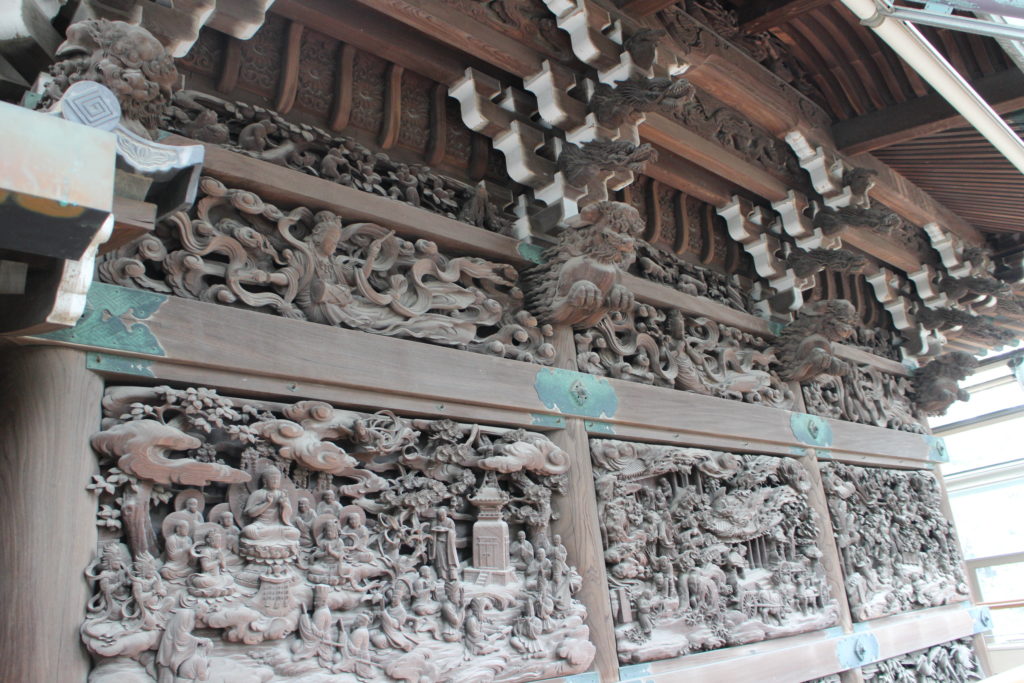 There are such a numerous wood carvings inside and outside that the temple is called "Temple of Carving".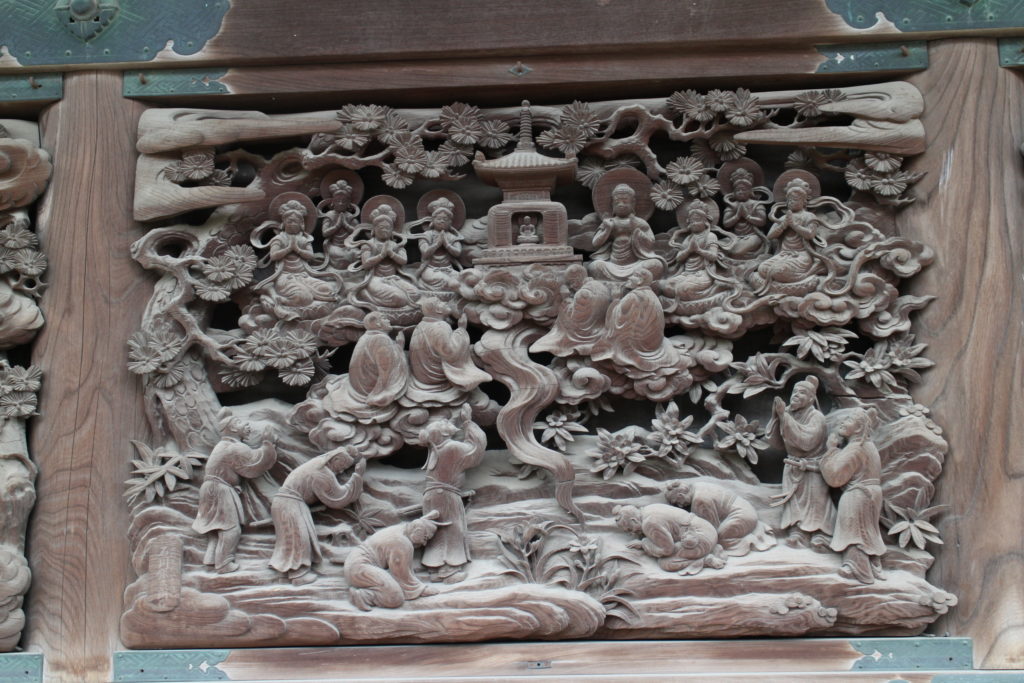 They depict a scene from Buddhist scripture and local folklore. When you look closely you must be attracted by their intricacy and solidity.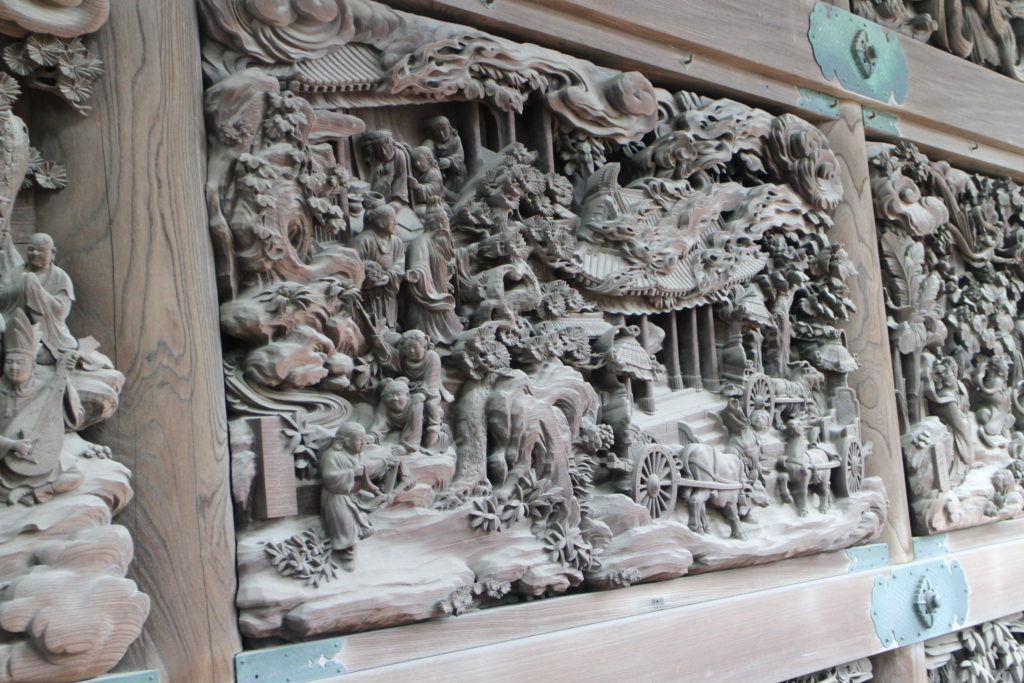 10 sculptors carved one piece of zelkova with 1.27m in length, 2.27m in width and 20cm in thickness. The panels are only brushed once a year to remove cobwebs in order to preserve their longevity.
Suikei-en Japanese garden
After visiting the gallery let's take off your shoes and walk the corridor leading to the Japanese garden "Suikei-en" within the compound.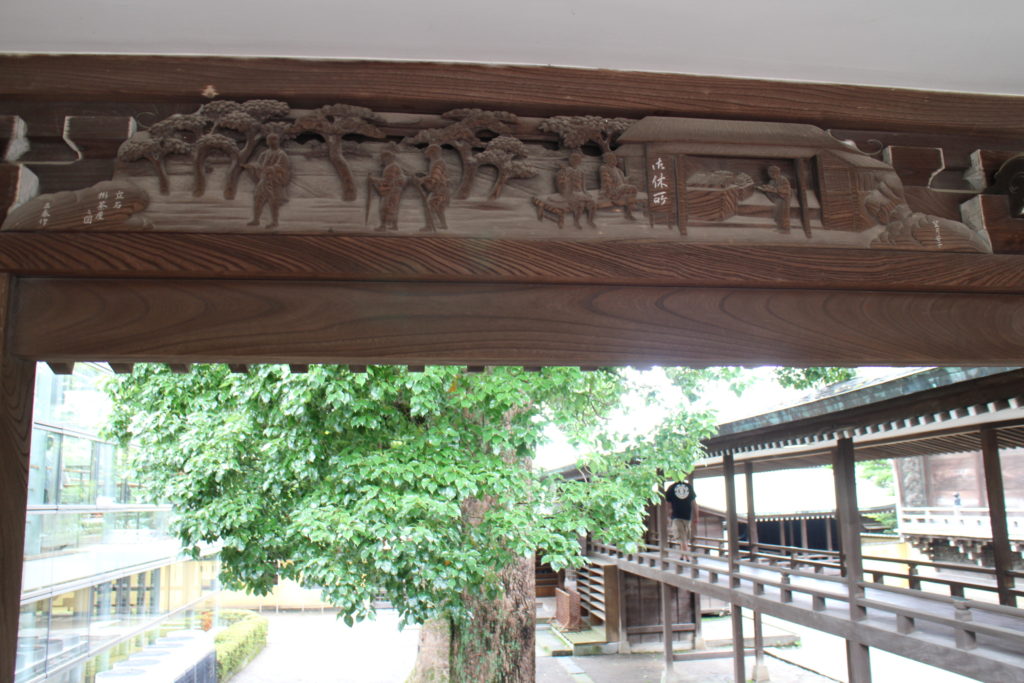 Decorated are the original sculptures for the gallery, and folding screen painted by Japanese great master Taikan Yokoyama.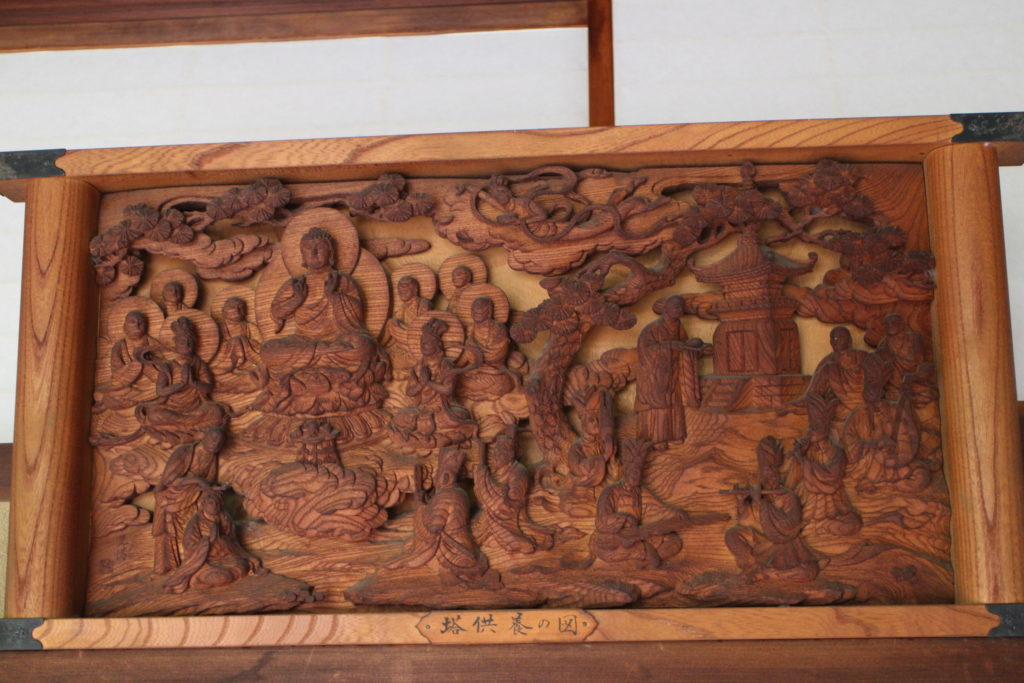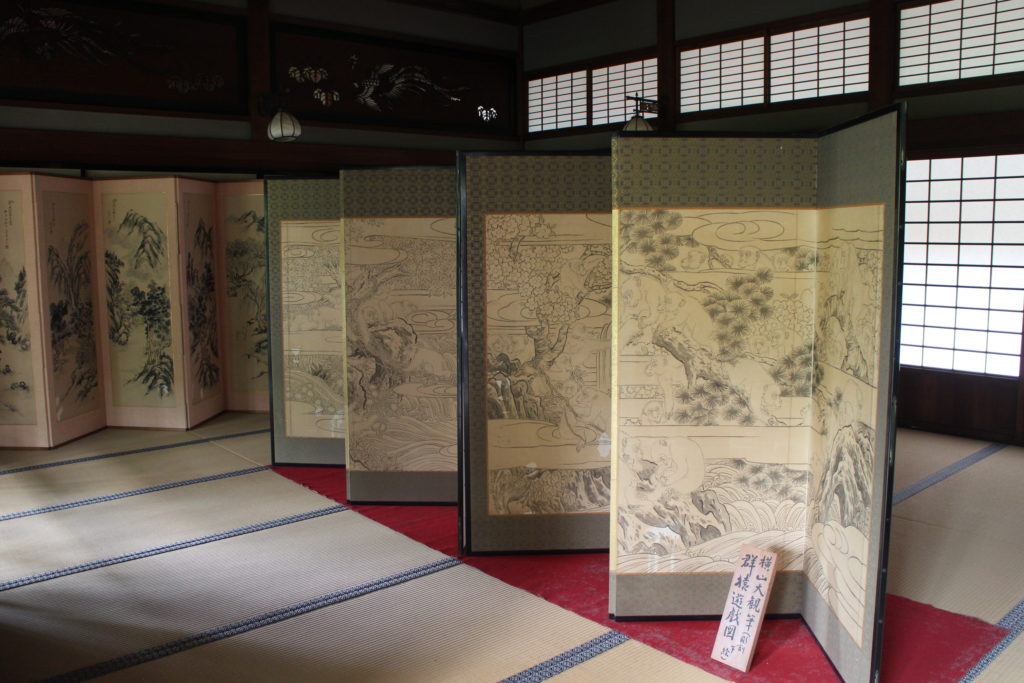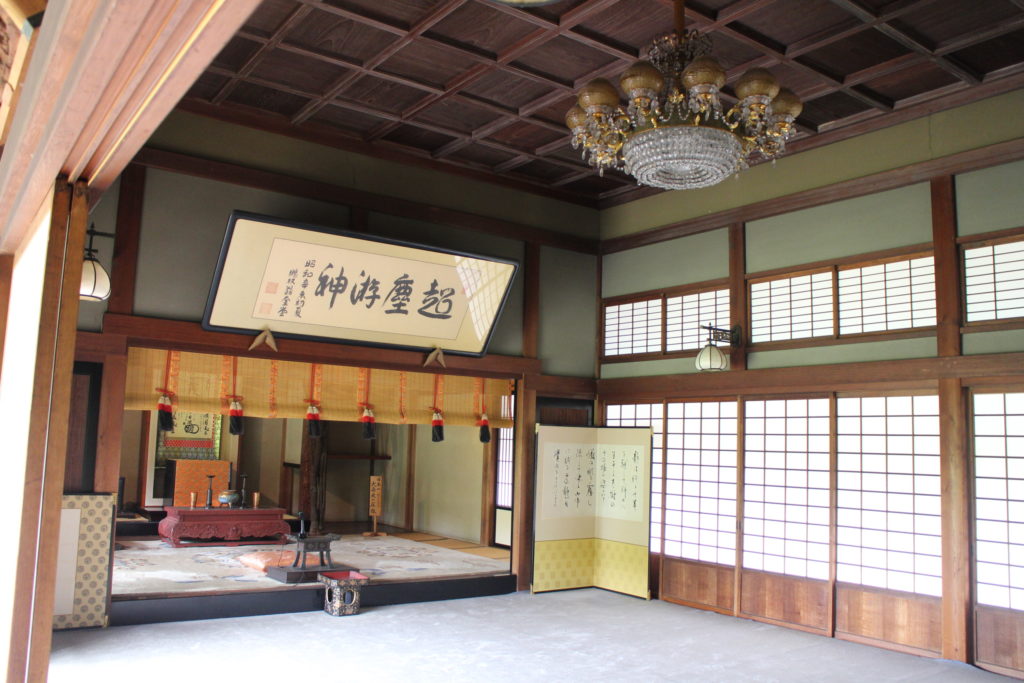 While walking on the wooden corridor encircling the garden you can enjoy seasonal changing scenery.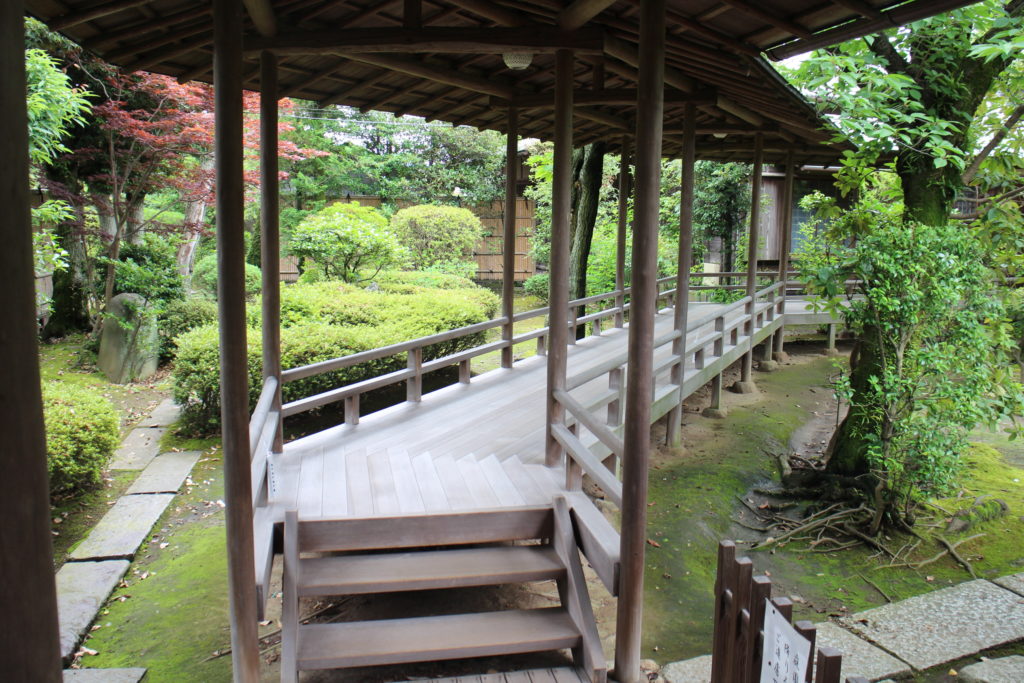 There are spots you can sit while viewing the garden outside.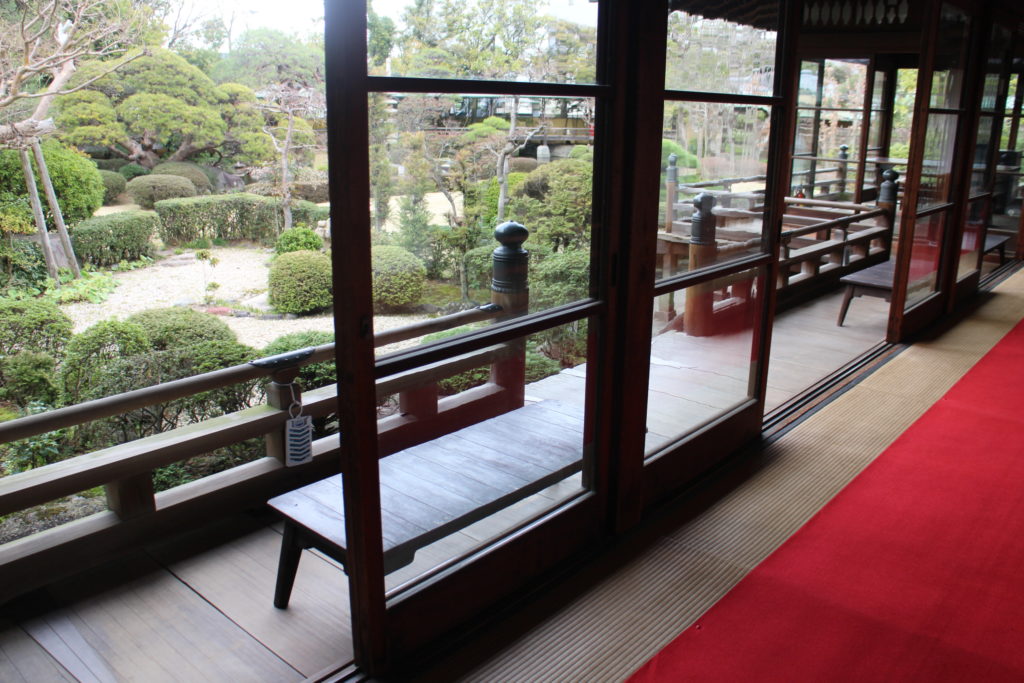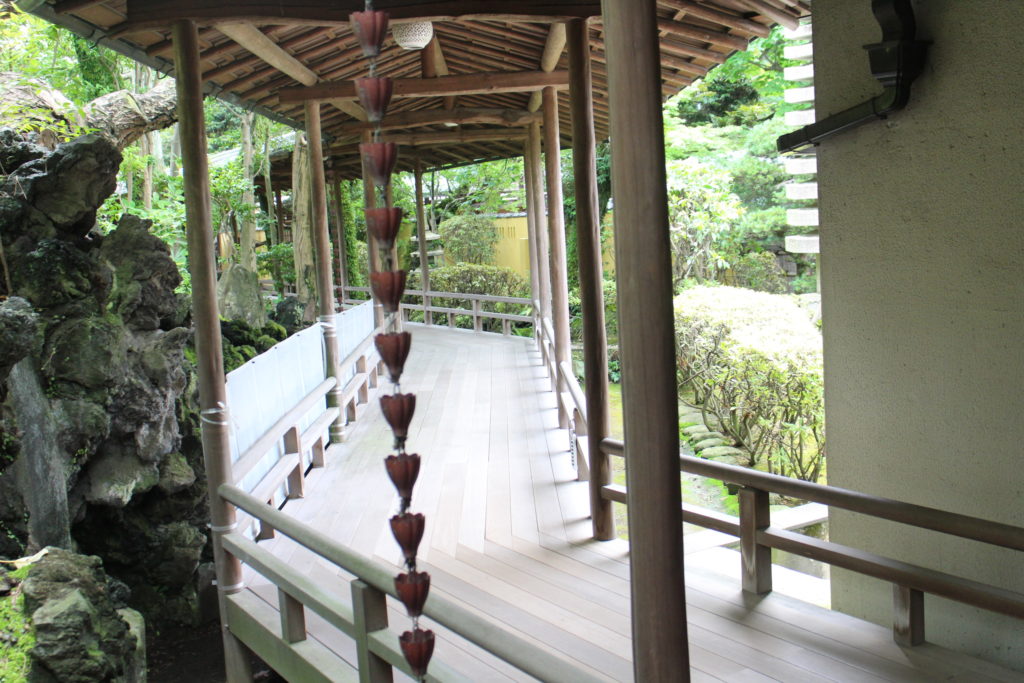 Even in hustle bustle Tokyo we can enjoy serenity and silence here.
Edogawa River Bank & Yagiri no Watashi
A walkway from the temple leads to the banks of Edogawa River. After Taishakuten temple why don't you buy and eat lunch box sitting on Edogawa river bank and experience boat crossing on fine weather? Or within a few minutes by walk is Yamamoto -tei with Japanese, western taste design, and garden.
It must to be fun to experience Yagiri no Watashi, Tokyo's only traditional boat crossing Edogawa river.
Hours:Usually between 10:00 – 16:00
Closed: Weekdays in winter and some Mondays & Tuesdays
Admission : 200 yen for one way
Duration : About 5 minutes, 10-15 minutes for a return trip.
Access
All the sights are within walking distance from Shibamata st. Take the Keisei Main Line from Keisei-Ueno or Nippori Station to Keisei-Takasaago st. (15min) and transfer to the Keisei Kanamachi line for Shibamata (2min). The entire one way trip takes about 25 min and cost 270yen
Hours & Fees
Wood Carving Gallery & Garden of Taishakuten Temple : AM 9:00 – PM 4:00
Admission : 400 yen
Author Profile