Tokyo Metropolitan Government, Tocho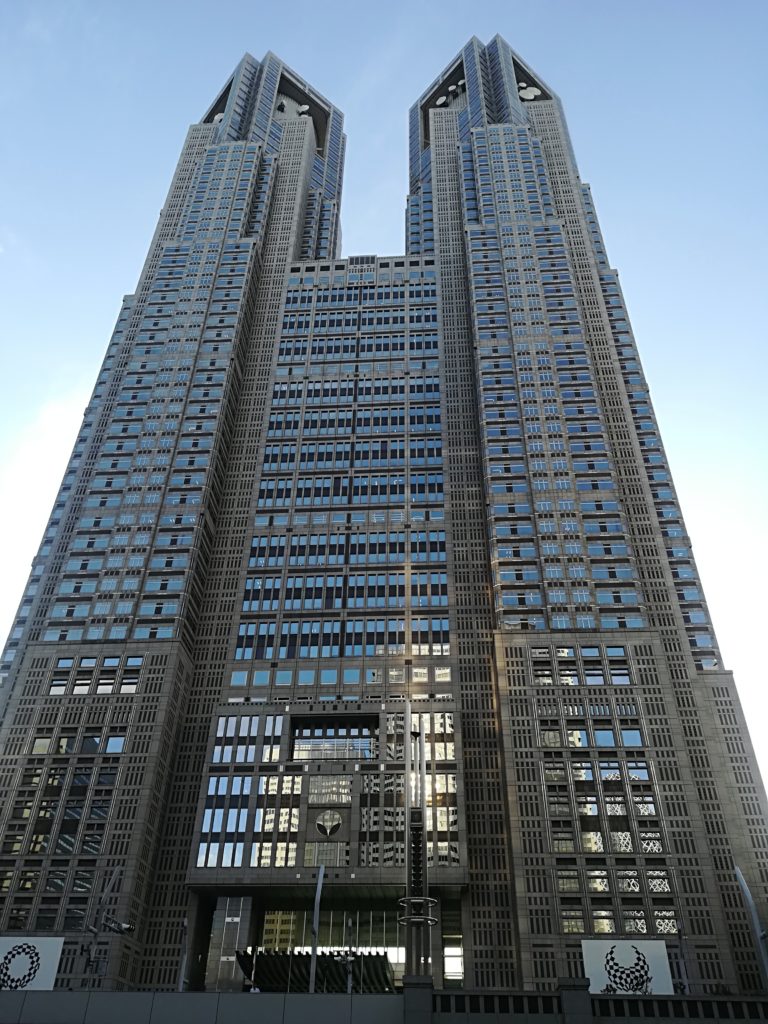 Completed in 1991 the Tokyo metropolitan government complex has 48 storied, 243 meters high twin tower main building. Designed by Kenzo Tange, epoch making architect and said to have been inspired by the Notre Dame in Paris.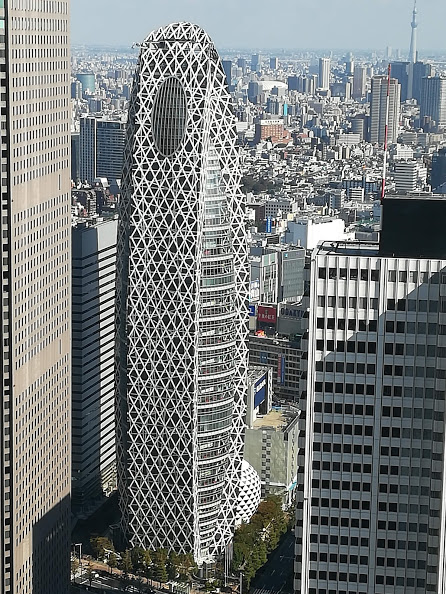 Both the north and south towers have the observation deck open to the public on the 45th floor at 202m from where you can enjoy panoramic view in Tokyo, free of charge.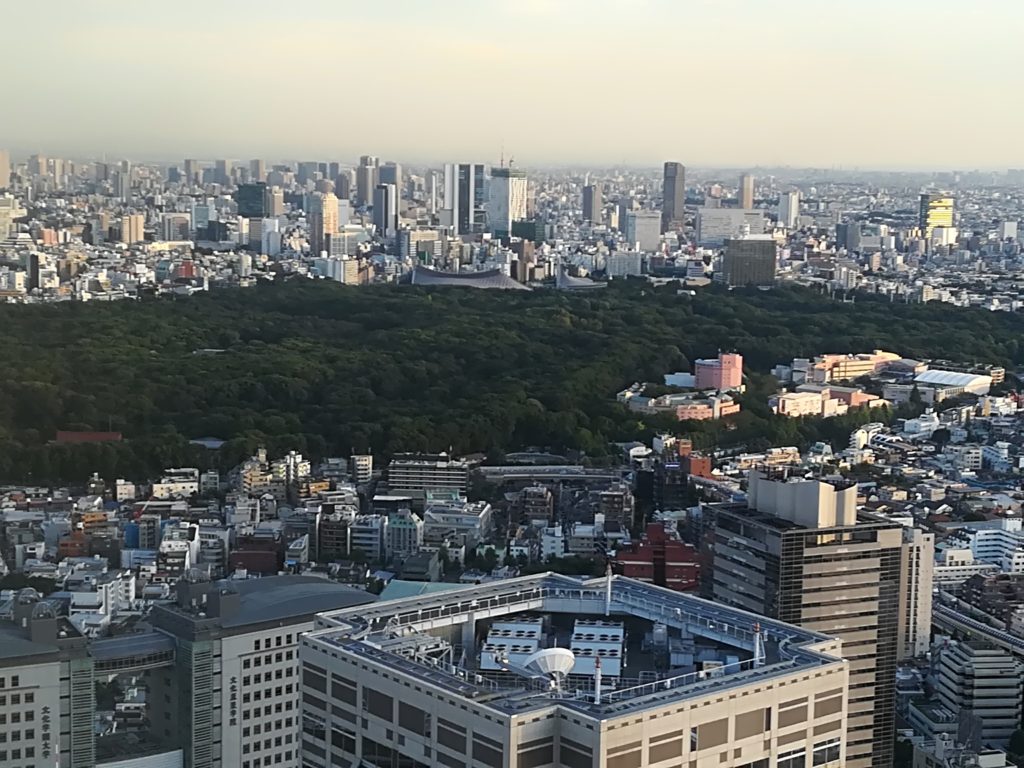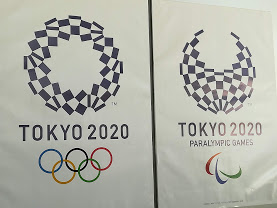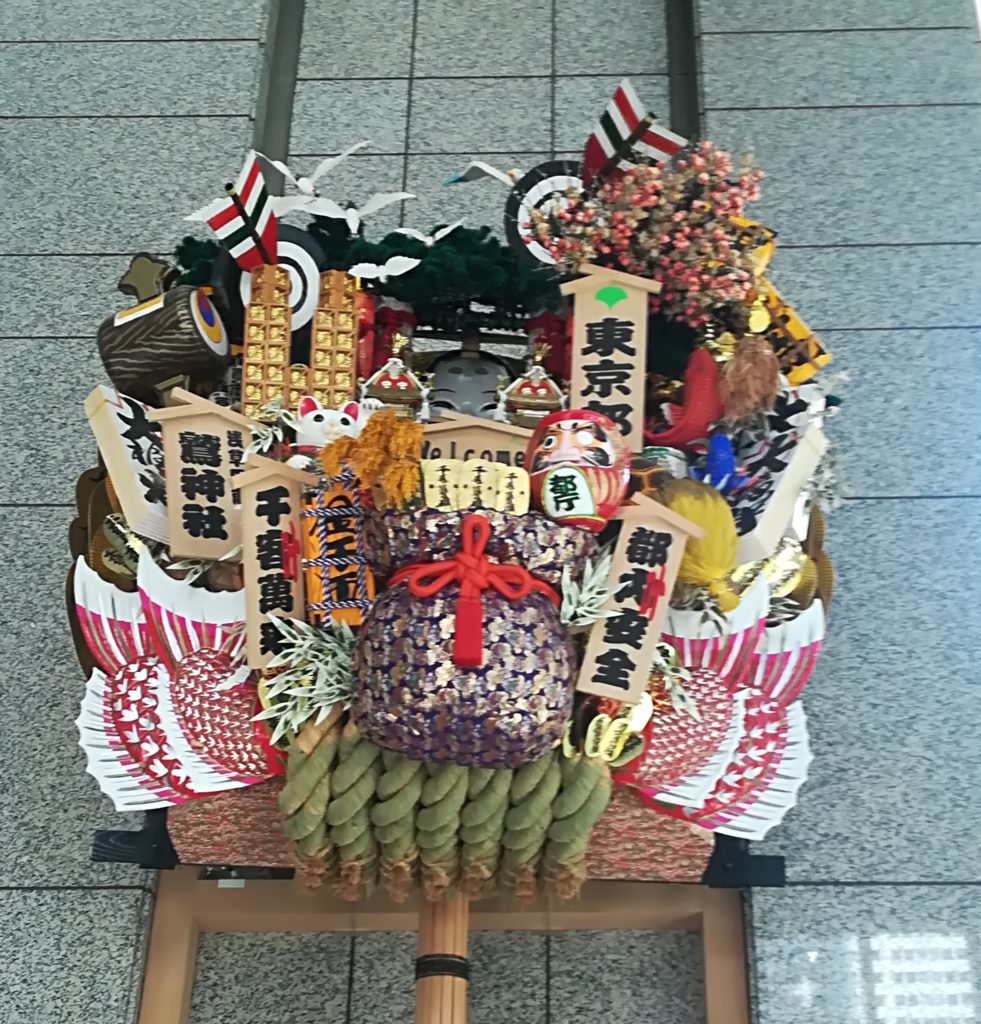 This big ornament is hung on the wall at 2nd floor. This is Kumade for raking up grains and fallen leaves, usually made of bamboo. "Kuma" means Bear, "de" means claws. Kumade is shaped bear's claws, so called Kumade.
Thought to be auspicious thing ornamented with good luck like cranes, breams and inviting cats, this Kumade is to pray for success in Olympic and Paralympic 2020.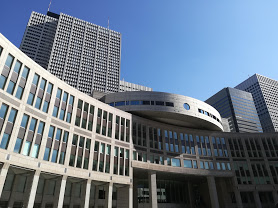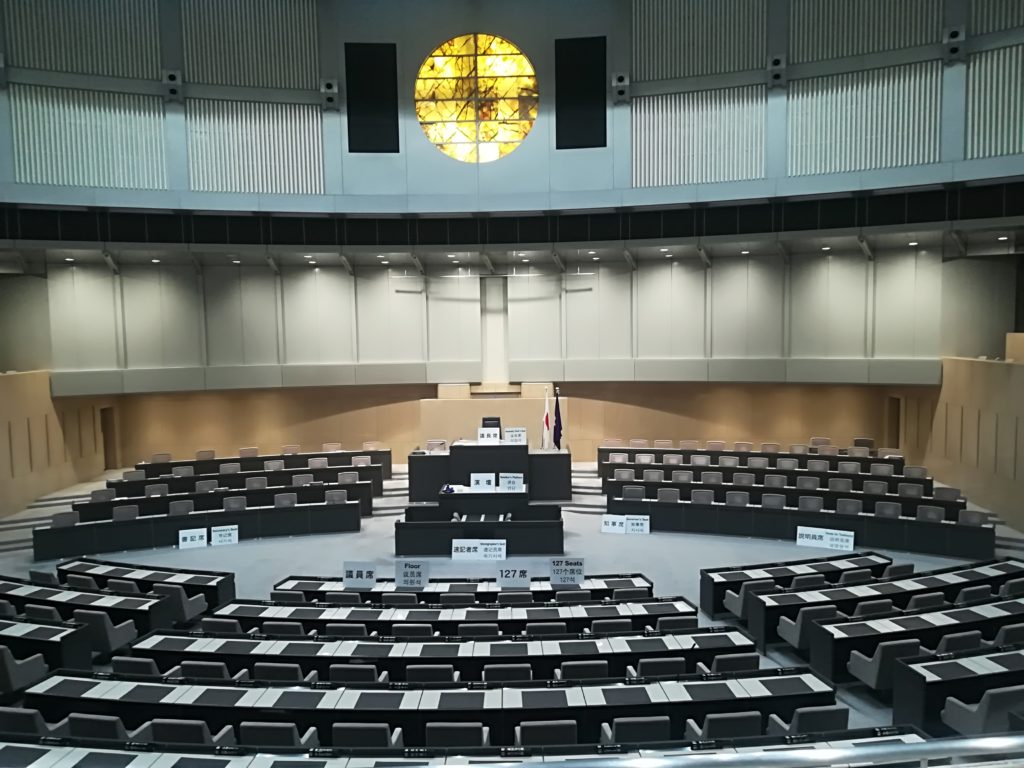 Author Profile