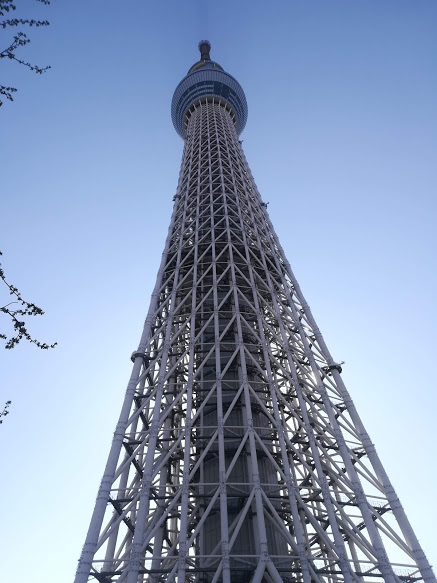 Tokyo Sky tree opened in 2012 is 634m high, the tallest structure in Japan, the second highest in the world.
The highlight is two observation decks at 350m and 450m from where you can enjoy 360degree panoramic views of the city.
But first it is Tokyo's radio tower having the important function of providing the Kanto area with stable radio wave. Tokyo's main radio tower used to be Tokyo tower built in 1958. However, much has changed in the last 50 years. As the high rises increased and Tokyo metropolis expanded Tokyo tower couldn't provide enough radio wave. So a new radio tower needed to be built.
Despite of its high tech structure Sky tree also has a sense of traditional beauty. The name comes from the image of massive tree pointing towards the sky and its design is inspired by the curve of a Japanese sword and the rise of pillars typically found at shrines and temples.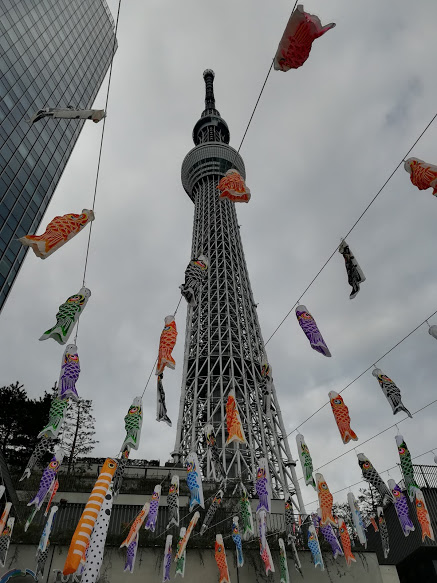 The blue and purple lights of Tokyo Sky tree represent the chic and elegant spirit of Edo while the orange colors has the image of a special flag called nobori. These are the three main color. And it adopted an earthquake resistance system known as shimbashira-seishin, the system used on Japan's five story pagodas.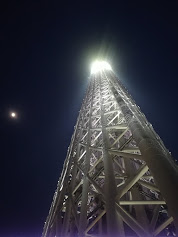 <Related Post>11 Things To Do in Asakusa That You Wouldn't Miss
Author Profile