Unforgettable Amazing Experience in Tokyo
To travelers who want to have a special food experience only in Japan, here's a list of 5 must try experiences during stay in Tokyo. Unforgettable Amazing Experiences in Tokyo include everything from Japanese Kaiseki Ryori cuisine to recommended Ramen noodle restaurants.
We hope "Unforgettable Amazing Experience in Tokyo" will be helpful of you when you decide your destination.
Food Experience 1 | Enjoy Kaiseki Ryori, the Ultimate Japanese Cuisine
One of the most traditional Japanese dish we can eat now is Kaiseki Ryori dish.
Kaiseki Ryori is aesthetic and not cheap, but if you can afford and wish to know what the Japanese traditional dish is like, please try for your best memory in Japan.
What is Kaiseki Ryori ?
Kaiseki Ryori(懐石料理), one of Japanese cuisine is pronounced same as another Kaiseki ryori (会席料理) having different kanji character.
But they are completely different cuisine.
Kaiseki ryori (懐石料理) basically consists of Ichiju-sansai (一汁三菜), Japanese traditional soup, rice and a combination of three dishes.
Kaiseki ryori (懐石料理) is rather light meal served before the tea ceremony.
It was thought when we drink Japanese tea in a state of hunger we cannot enjoy its taste.
So to temporarily stay our stomach for a while, Kaiseki ryori (懐石料理) is served.
Nowadays Kaiseki ryori (懐石料理) is the name of light course dishes in traditional Japanese restaurant.
Kaiseki Ryori (会席料理)
Kaiseki Ryori(会席料理)also consists of Ichiju-sansai (一汁三菜), Japanese traditional soup, rice and a combination of three dishes, same as Kaiseki ryori (懐石料理).
Kaiseki Ryori(会席料理)is formally arranged dinner to enjoy sake, serves tempura, fried dish which go well with sake.
Recommendation points
Kaiseki ryori (懐石料理) is dishes which use Japanese seasonal ingredients and reflect craftsmanship, and well balanced between taste, texture and appearance, and aesthetic.
Where to Eat it in Tokyo ?
Japanese restaurant | Ryu Gin
URL : http://www.nihonryori-ryugin.com/
Location : accessible to Toei subway Mita line Hibiya sta.
Opens : 5:30pm-11:00pm
No regular closing day
Related Post
Cherry Blossom highlights, Hamarikyu garden, Asakusa, Meiji shrine
Food Experience 2 | Eat like a Local in Shinjuku, Omoide Yokocho alley
What is Omoide Yokocho ?
Located at around 3min from JR Shinjuku st. East Exit, Omoide Yokocho alley is lined with numerous small bars.
Omoide Yokocho started as black market named "Lucky Market" where street stalls and stands gathered around after the WWⅡ.
There are restaurants and bars serving Yakitori, Eel dishes, Motsu dishes, and Chinese cuisine.
Recommendation Points
Omoide Yokocho alley retains nostalgic atmosphere looking back on the Showa period.
Omoide Yokocho is lined with numerous bar Izakaya serving affordable and delicious foods.
It may be fun to do bar hopping like local salaried business men after work.
Looking for Questionable Food ? Visit Asadachi
Asadashi serves special local vegetables and fish collected nationwide, and also questionable foods like Grilled Salamander and etc.
Asadashi is recommendable for who want to try weird foods.
URL : http://www.shinjuku-omoide.com/asadachi/main.html
Location : 56m from Shinjuku west exit
Opens : 12:00am – 11:00pm
Regular closing day : Every other Mondays
Food Experience 3 | Slur up a bowl of Ramen
Tokyo is a Hotspot for Ramen.
Tokyo is Japan's No1 Ramen spot having around 3000 Ramen restaurants.
Ramen are affordable, large in quantity, and served fast.
Some restaurants have open kitchen, so the customers can see how the chef makes Ramen closely.
Many ramen restaurants have vending machine for the customer to order.
Vending machine is available for multiple languages, so even the travelers can easily buy.
Recommendation No1. Nakiryu
Nakiryu is Michelin starred super prestige restaurant, and always long lined. So you should visit in the afternoon to avoid crowd.
Recommendation is Tantanmen noodle with main ingredients such as minced meat and green onion.
Add spicy taste with Szechuan pepper on the table.
Sosaku Men Kobo NAKIRYU
URL : https://twitter.com/NAKIRYU
Location : around 5 min from Tokyo Metro Marunouchi line Shin Otsuka station North exit
Opens : 11:30am – 3:00pm on Mondays
6:00pm – 9:00pm
Recommendation No2. Menya Musashi
Opened in 1998 Menya Musashi is well known for double soup from meat or fish.
URL : https://menya634.co.jp/
Location : 8 min walk from Shinjuku West Exit
Opens : 11:00am-10:00pm
No regular closing day
Recommendation No3. Afuri
Afuri uses special ingredients and carefully cook them.
Having a sophisticated atmosphere Afuri is popular among the women. Popular dish is Yuzu shio Ramen.
URL : https://afuri.com/
Location : 3 min walk from Ebisu st. west exit
Opens : 11:30am-10:00pm
Related Post
Tokyo highlights, Tocho observatory, Meiji shrine, Imperial palace, Akihabara
Food Experience 4 | Go on a Sake Tasting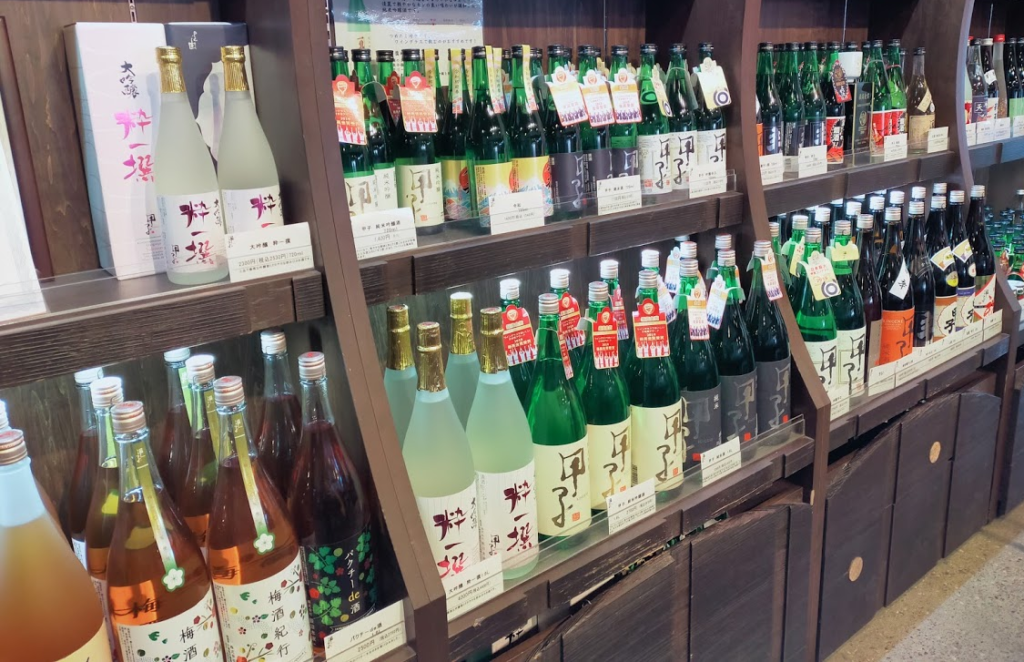 What is Sake ?
In Japan Sake means Nihonshu which is fermented with rice, malted rice, water and alcohol, containing alcohol percentage of 15% to 22%.
Having around 20,000 brands, Nihonshu is recommendable for the beginner to drink at bar where you can compare with other brands in small amount. Nihonshu has sweet tap having a lot of rice nutrients, or dry tap having more alcohol than rice nutrients.
Where to try different brands of Sake ?
Kurand Sake Market, Shinjuku
URL : https://sakemarket.kurand.jp/
Location : 5min walk from JR Shinjuku st. East exit
Opens : 5:00pm-10:00pm on Weekdays
12:00am-4:00pm on Saturdays, Sundays, Holidays
Food Experience 5 | Join Traditional Japanese Tea Ceremony
What is Japanese Tea Ceremony ?
Japanese style tea ceremony is called Sa-do.
Do of Sado means the way to tea ceremony as same as Do of Budo means the way to martial arts.
Sa-do is Japanese traditional culture and source of Omotenashi hospitality of modern Japanese.
The host invites several guests and serves Matcha tea and confectionary.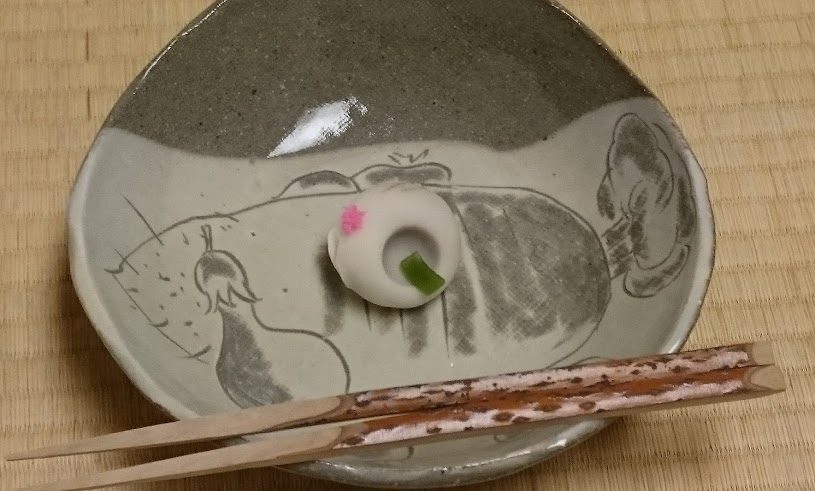 The manner of Traditional Japanese tea ceremony
When you are invited for Japanese tea ceremony you should wear decent clothes like one-piece, skirts and suits.
There's no rule that you have to wear Kimono on tea ceremony.
Before entering the tea room take off your shoes and put on the white socks, considering that you should enter the room with clean socks.
Don't wear any accessories to avoid any harm the sacred atmosphere of the tea room.
Tea room is a sacred place where is isolated from the everyday world. Another reason is not to damage the tea room and tea ceremony utensils.
Experience Tea Ceremony at Ginza, Tokyo
Cha-zen
Genuine tea room located at Ginza 4 chome
Japanese, English and Chinese languages are available.
URL : http://www.chazen-co.jp/
Price : 3500 yen including tax / person. Plus 1000 yen for private room.
Accessible from Ginza sta.
Experience time : from 10:00 every other 1 hour till 7:00 pm
Related Post
Tokyo highlights, Imperial palace, Kiyosumi garden, Edo Tokyo museum, Tsukiji
Author Profile