Shibuya Scramble crossing & Statue of Hachiko
Shibuya Scramble crossing!!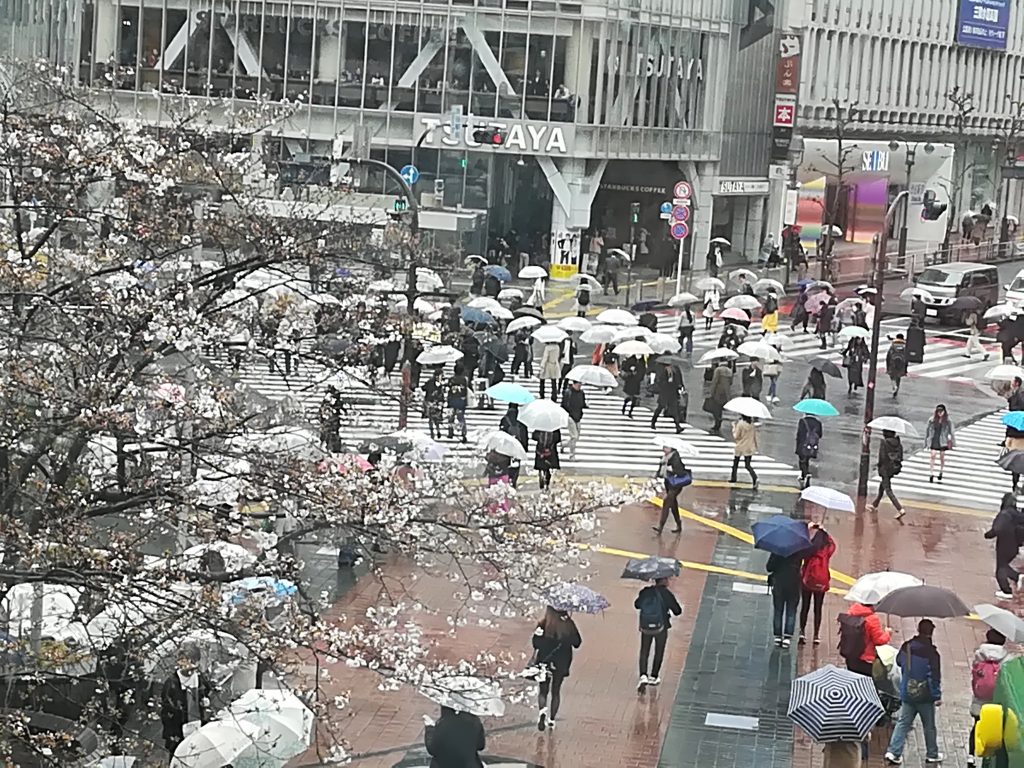 Shibuya crossing is popular for film "lost in Translation" "The fast and the furious: Tokyo Drift" is world's busiest intersection where hundreds of people cross at a time from 5 directions. Fearful of being lost some tourists holding each other's hands shout "1,2,3, Go!!" as if to bungy jump from Kiyomizu temple. They struggle their way to meet in the center where fewer people than expected shoot a photo from every angle. Starbuck's 2nd floor across from Shibuya st is perfect for overlooking the chaos every tow minute, many colorful umbrellas on rainy days. You can see many colorful umbrellas gathering on rainy days.
Hachiko in Shibuya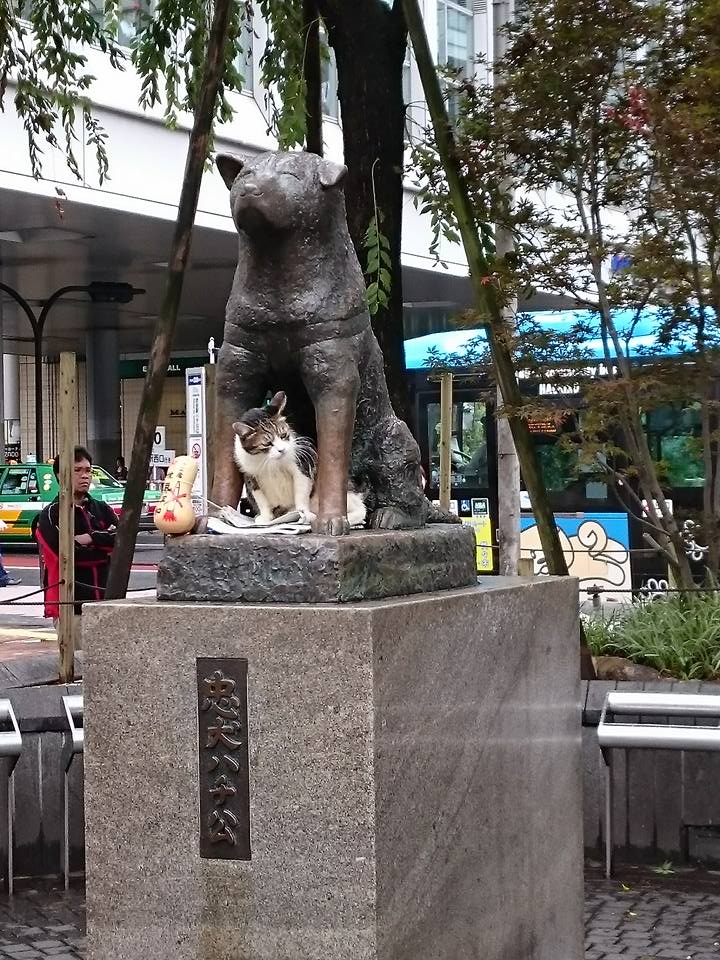 Hachiko, the bronze statue of Japanese Akita dog at Shibuya st is a popular meeting place.The owner of dog, Hachi was prof. Ueno of Tokyo univ. Hachi loved prof. Ueno and saw off and welcomed him at Shibuya st. every day. But one day the professor died of stroke. Even after his death Hachi waited for his loving owner at Shibuya st. on every day, even rainy, windy and snowy day for 10 years!! This became the news article and Hachi was loved by many people. Now Hachi sleeps with prof. Ueno at Aoyama cemetery.
Things To Do In Shibuya
The 18 Most Fun Things To Do In Shibuya
Shibuya Street Food: 8 Hidden Gourmet Gems in Tokyo
Author Profile