10 Weird Foods and Restaurants in Tokyo | The Reasons Why Japanese Love it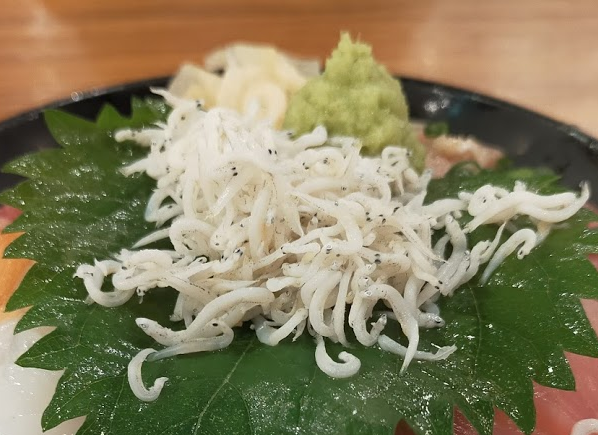 Food is a big attraction for travelers.
If you are the first visitor to Japan, you must be interested in what Japanese people eat in everyday life and what they taste like.
Japanese food culture would be unknown to many foreigners. 
We do not eat sushi and tempra everyday and there are many other daily foods.
Even though some ingredients are very familiar to Japanese but you may hesitate to try them.
"10 Weird Foods and Restaurants in Tokyo" introduces foods you wouldn't believe you could eat.
Having a try at some weird foods may be challenging, but we recommend you try because they are incredibly delicious.
"10 Weird Foods and Restaurants in Tokyo" also covers not only restaurants but some foods you can easily get in a convenience store or grocery store.
Try Weird Food in Tokyo – Dishes –
There are lots of regional specialties, but some of them are not very familiar even to us.
The foods we'll introduce here were originally regional specialties, but now you can eat them almost everywhere in Tokyo because distribution system have been fully developed.
Tori Sashi – Chicken Sashimi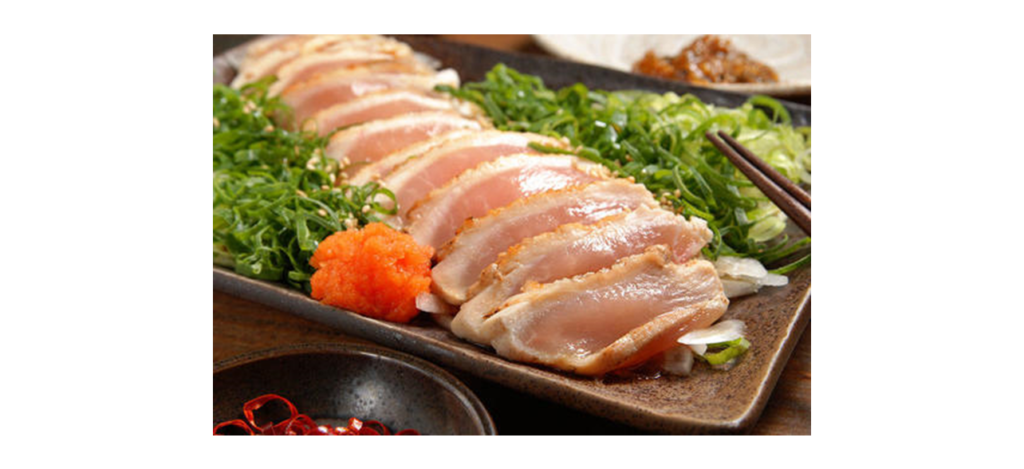 Chicken Sashimi is sliced lightly broiled chicken breast, which has been eaten in Kyusyu (Southern Japan ).
Torisashi, raw chicken meat may rather be creepy for you to eat  and you must be anxious about food poisoning and contamination, but don't worry.
Chicken used for sashimi is specially cooked, prepared and it is not completely raw.
Torisashi is served with minced green onion, ground ginger, or spicy grated radish, which have anti-bacterial effects.
Torisashi tastes different from baked one and is soft, tender and delicious like tuna sashimi.
Recommended restaurants in Tokyo
Torifusa in Tateishi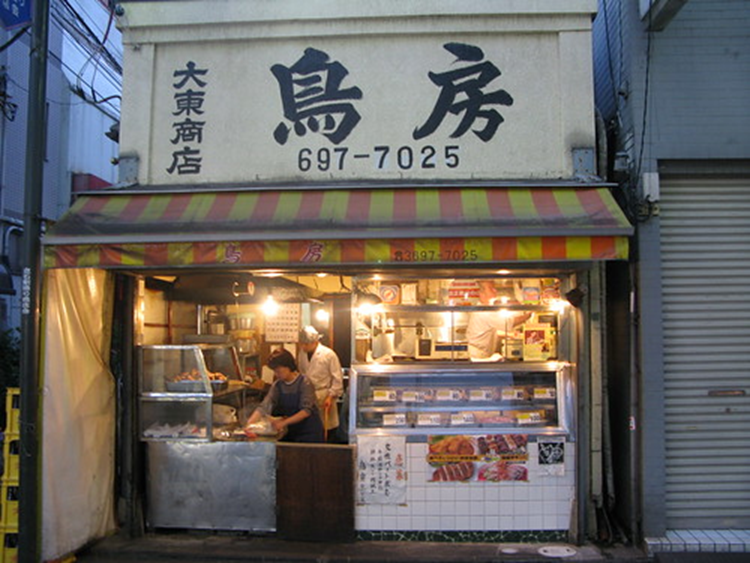 You cannot miss Torifusa because local people always make a long line.
Torifusa is famous for its fried half chicken and torisashi.
Welcome to Japan! You can experience a typical izakaya restaurant in Tokyo and learn how Tokyoites enjoy night life after work.
URL : https://tabelog.com/tokyo/A1324/A132403/13018201/
Location : one minute walk from Keisei Oshiage line Tateishi station
Opens : 4:00 pm to 9:00 pm on workdays and Saturdays except for Tuesdays
3:00 pm to 8:30 pm on Sundays and public holidays.
If you have a chance to visit Tokyo Skytree, how about going further to take a peep into deep Tokyo life?
Related Post
Temple of Wood Carving & Yamamoto-tei, Shibamata, Tokyo
Basashi – Horsemeat Sashimi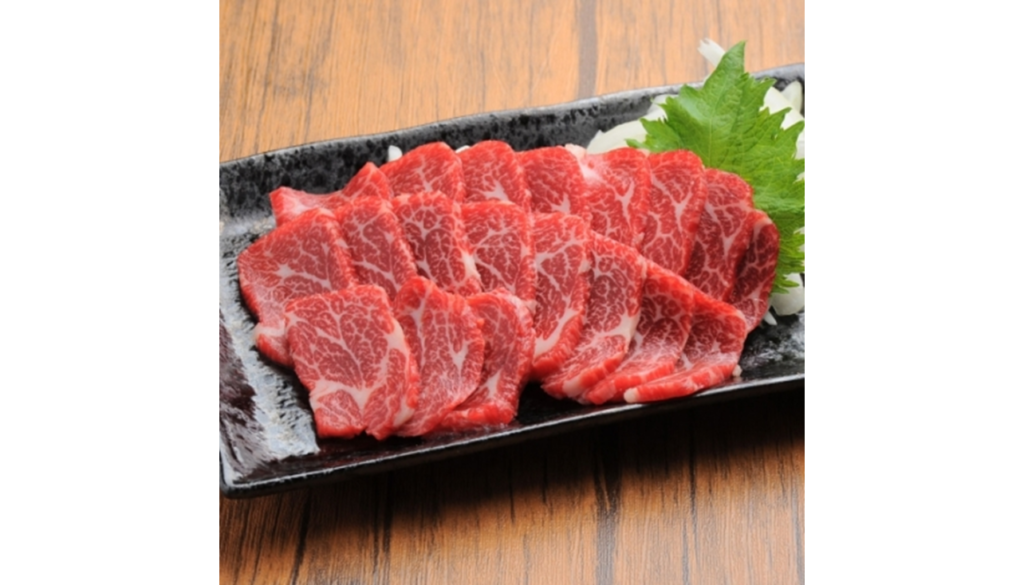 You must feel Basashi is weird because you don't have custom of eating horse.
Basashi or Horse meat sashimi has been eaten in some regions like Kumamoto, Nagano, and Fukushima prefecture where horses are bred.
You may think it unbelievable to eat horse, actually, so did I until I visited Kumamoto and ate Basashi.
Surprisingly it doesn't smell meat and tastes really light.
As the distribution has been developed, Basashi has come to be served at izakaya restaurants in Tokyo and become very popular.
Usually served thinly sliced and half frozen, Basashi is eaten after dipping into soy sauce with ground ginger and garlic or spicy garlic miso paste.
You may have strong resistance to eat horse meat, but once you can get over the mental hurdle, you surely will become a big fan of Japanese delicacies. The more fresh the sweeter Basashi tastes.
In addition, horse meat is very popular among ladies as it is healthy with low calorie, low cholesterol, low fat, and high protein.
Recommended restaurant in Tokyo
Basashiya Masashi in Asakusa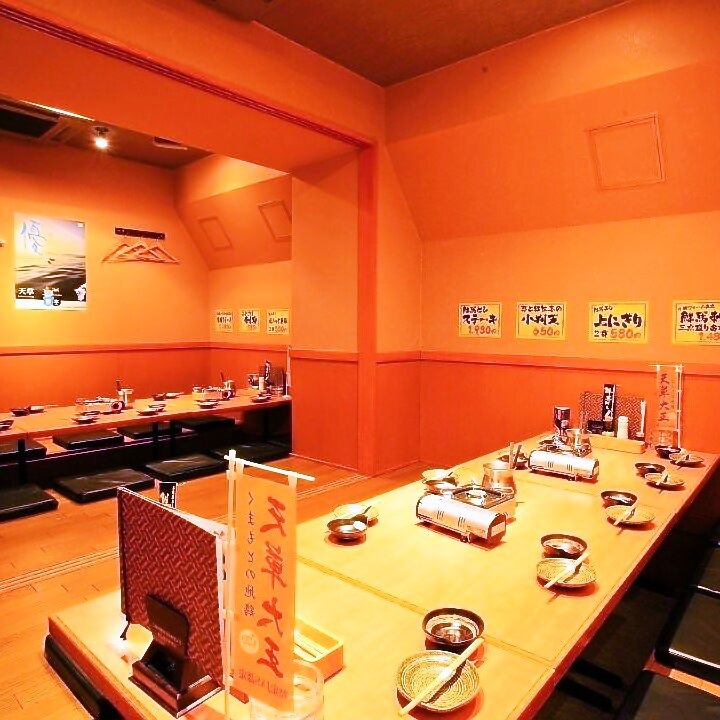 Basashiya Masashi is chained restaurant special in horse meat dishes.
Basashiya Masashi serves fresh horse meat from Kumamoto and we can taste various parts of horse meat in different ways of cooking, not only for sashimi, but also steak and hot pot dishes.
URL : https://www.facebook.com/basashi.masashi/
Location : one min walk from the Exit 3 of Tokyo Metro Ginza line Asakusa station
Opens : 4:00 pm to 11:30 pm on weekdays,
12:00 pm to 11:30 pm on weekends and public holidays.
Related Post
Tokyo highlights, Meiji shrine, Asakusa, Ueno & Tokyo National Museum
Motsunabe – Beef/Pork tripe hot pot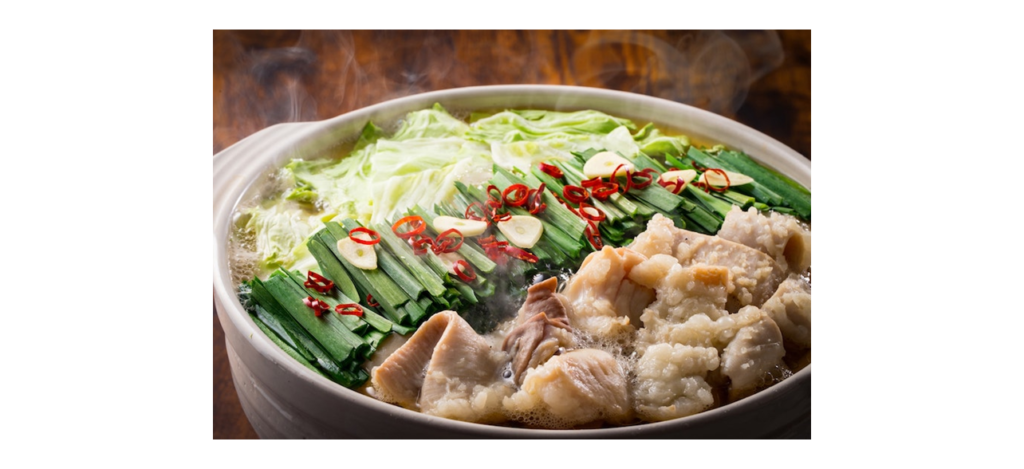 Motsunabe is a type of hot pot dish made from beef or pork organ.
Motsunabe was originally a local food in Fukuoka prefecture of Kyusyu area, but some Motsunabe restaurants advanced into Tokyo in the 1990s.
Then Motsunabe enjoyed a boom made by the mass media and have been known nationwide.
The Fukuoka type Motsunabe is made with beef tripe, cabbage and garlic chives.
The base soup is soy sauce flavor or miso paste flavor with garlic and chili pepper.
Generally, organ dishes were popular among busy workers and young athletes, because organ is rich in amino acids and garlic helps you recover from fatigue.
In addition, organ dishes are affordable, but also known as rich food in collagen.
Motsunabe has become more and more popular among young women, and now Motsunabe is loved by a wide range of age groups.
Eating organ meal may be challenge for you, but Motsunabe is relatively in low hurdle.
Why don't you try and make a good memory for your trip to Japan?
Recommended restaurant in Tokyo
Motsunabe Yamasho, Ningyocho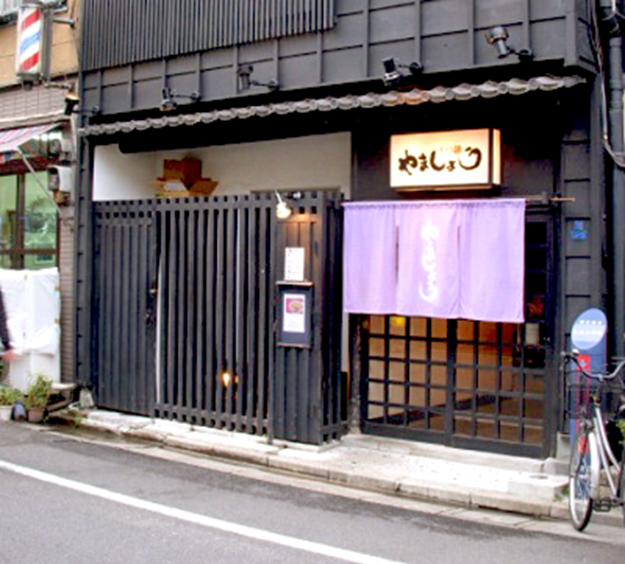 Yamasho's head restaurant is in Fukuoka prefecture and you can taste authentic Fukuoka motsunabe.
You must be excited by its traditional Japanese town house appearance.
Motsunabe Yamasho serves three types of motsunabe; soy sauce flavor, miso flavor, and spicy miso flavor.
Besides motsunabe, they serve lots of local cuisine of Kyushu area.
URL : https://www.motu-yamasyou.com/
Location : three minutes walk from Tokyo Metro Hibiya line or Toei Asakusa line Ningyocho station
Opens : 5:00 pm to 10:00 pm on weekdays and
12:00 am to 10:00 pm on weekends and public holidays except for the end of the year and new year holiday.
*Due to several restrictions of COVID-19, the business hours and days off of each restaurant are subject to change. Better to contact the restaurant before you visit.
Related Post
Tokyo highlights, Tocho observatory, Meiji shrine, Imperial palace, Akihabara
Looks Weird but Delicious Food in Tokyo – Seafoods
In a fancy sushi restaurant or traditional Japanese restaurants, you can taste some weird but delicious food.
They are Shirako and Uni.
Shirako-Soft roe (Milt)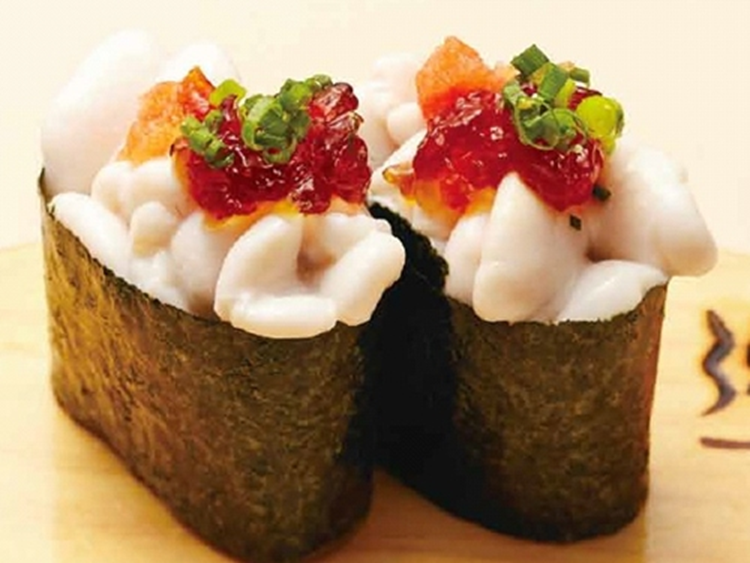 You may be surprised that Japanese eat such a thing when you hear the English name.
When you look at Shirako it may remind you of human brain.
Shirako is soft roe (Milt), simply the testes of male fish of codfish, anglerfish, or puffer fish.
Soft raw of puffer fish is known as a very expensive ingredient which can be eaten only in exclusive restaurants.
Shirako is usually served as ingredient of sushi, tempura, hot pot dish with vinegar sauce.
Mainly in winter especially codfish soft row is often served as an ingredient of hot pot dish in izakaya restaurant.
Shirako may look creepy, but actually is soft, fluffy, creamy, and melty, very popular delicacy.
Recommended restaurant in Tokyo
Otomo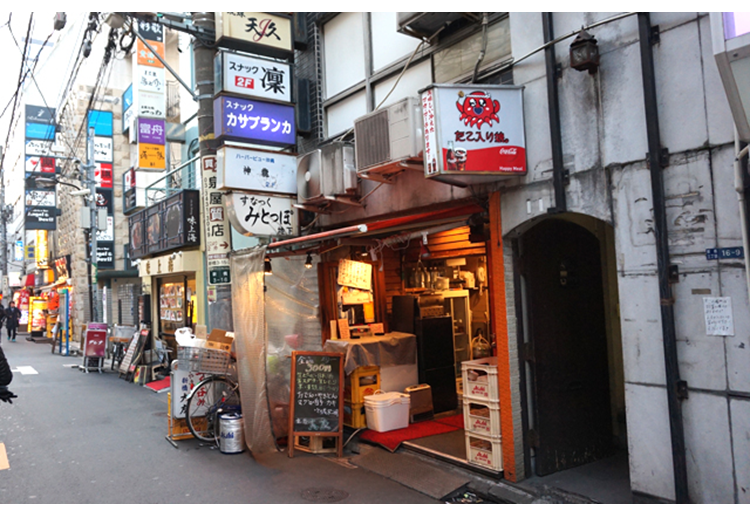 Otomo is a small but popular izakaya bar in a business district.
In this area, there are lots of small bars and izakaya, but this izakaya is especially affordable but delicious.
URL : https://tabelog.com/tokyo/A1301/A130103/13023432/
Location : Just two minutes walk from JR Shinbashi station Karasumori exit
Opens : 5:00 pm to 11:00 pm everyday except on Sundays and public holidays
Related Post 
Uni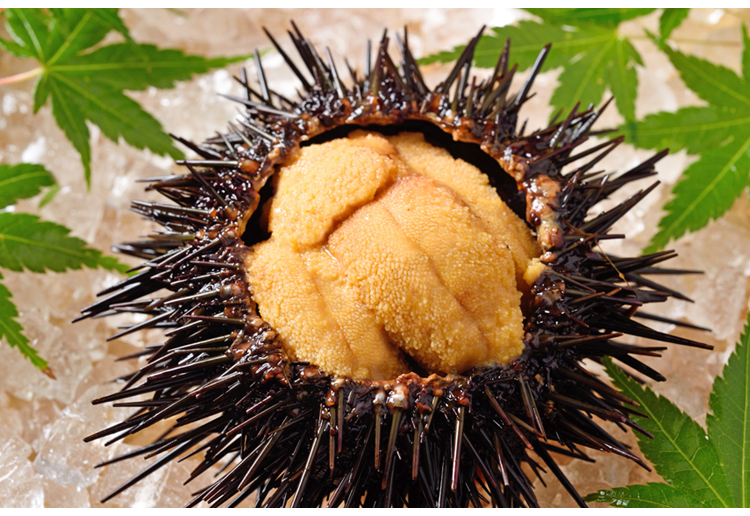 Uni is sea urchin. The visitors from oversea may feel urchin is weird as it smells fish, texture is too soft, and shell looks prickly to appetize.
Sea urchins are typically spiny, globular animals.
About 950 species live on the seabed, inhabiting all oceans.
Uni are eaten in part of Italy and America, where export lots of sea urchin to Japan.
But here in Japan Uni are often served raw in Japanese restaurant or sushi restaurant.
Uni are usually very expensive and are treated as delicacies.
The fresher the better Uni tastes.
Fresh sea urchins are creamy, a bit sweet, melty and worthy to try.
Recommended restaurant
Uni Koya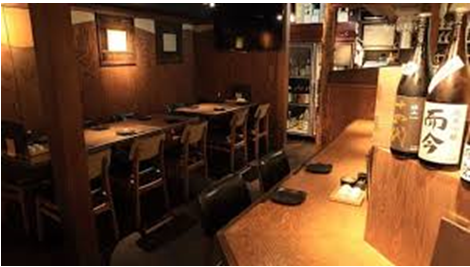 Uni Koya is a very popular izakaya restaurant specialized in sea food dishes including sea urchins.
People visit here to have fresh sea urchins at a reasonable price.
URL : https://www.sanchokuya-group.com/
Location : Five minutes away from JR Takadano Baba station Waseda exit
Opens : 5:30 pm – 11:30 pm everyday
Price : around 6,000 to 8,000 yen
Uni Koya also has a branch in Shibuya
*Due to several restrictions of COVID-19, the business hours and days off of each restaurant are subject to change. Better to contact the restaurant before you visit.
Related Post
Half-day Tour in Korakuen Landscape Garden & Kagurazaka
Meet Weird Food in Tokyo –  for Side dishes with Rice
Meet Weird Food in Tokyo introduces traditional Japanese foods which look weird but we Japanese have eaten as daily food at home since long time ago.
You can easily get them in a grocery store, convenience store and supermarket.
Natto – Fermented beans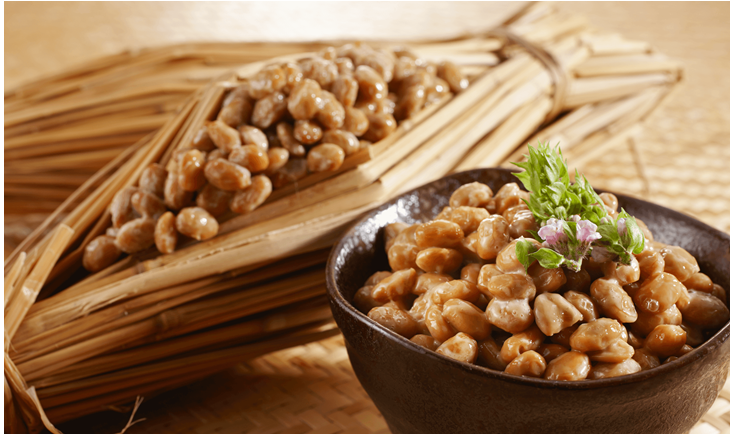 Natto may be pretty hard for you to try because it is sticky, the smell and the texture are completely different from the foods you've ever eaten.
Actually, there are certain number of Japanese who hate natto and never eat it.
Natto is fermented food which was said to be made accidentally during procedure more than 1000 years ago.
Since the early 20th century, Natto started to be made with pure cultured fungus.
As it is nutritious and rich in fiber, protein many Japanese have eaten Natto on warm rice with a bit of soy sauce and mustard at breakfast at home.
So you may have already seen it on the buffet table of hotel breakfast. Usually Natto is topped on rice and eaten with green onion and mustard.
Natto goes well with korean pickles, kimuchi, or roasted sesami oil. You can find some dishes like raw squid sashimi with natto as a restaurant menu.
Umeboshi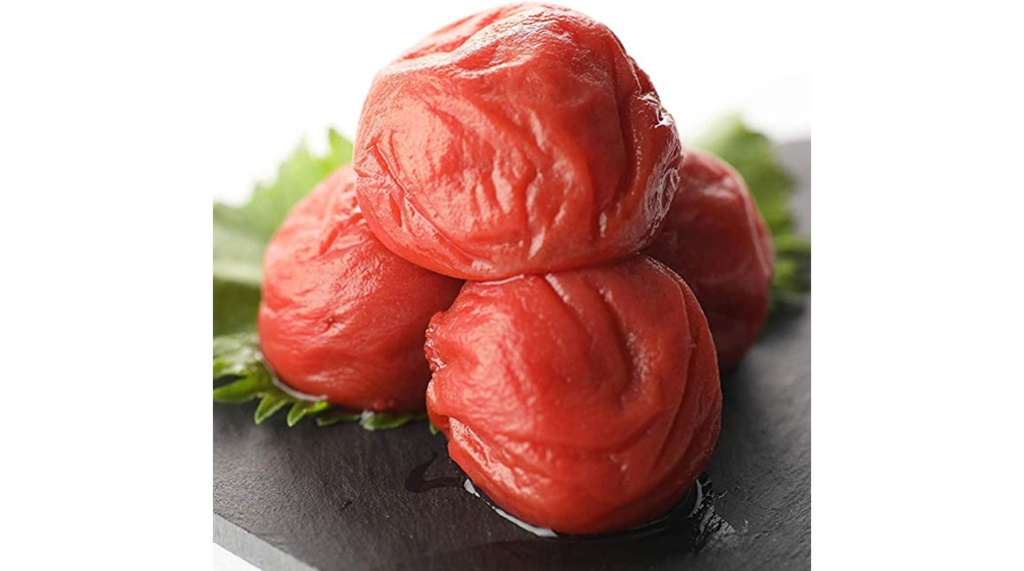 You may feel resistant to eat Umeboshi as it is too salty and sour. Umeboshi is a pickled plum, which was introduced from China long long time ago.
We can find "umeboshi" in a document written in the 11th century.
Umeboshi's sourness comes from citric acid which accounts for 2 or 3 times as lemon, and protects us from fatigue, cold or heatstroke.
So Umeboshi has been loved by Japanese people and many families still make umeboshi at home.
As the smell of Umeboshi contains antimicrobial effects mother put Umeboshi on rice of kid's lunch box as preservative.
Traditional umeboshi is too salty and sour, so nowadays sweetened Umeboshi with honey and seaweed flavored one are invented for kids or who hate.
You can eat Umeboshi on rice or as seasonings for dried rice or salad dressings.
Chirimen jako: Dried young sardines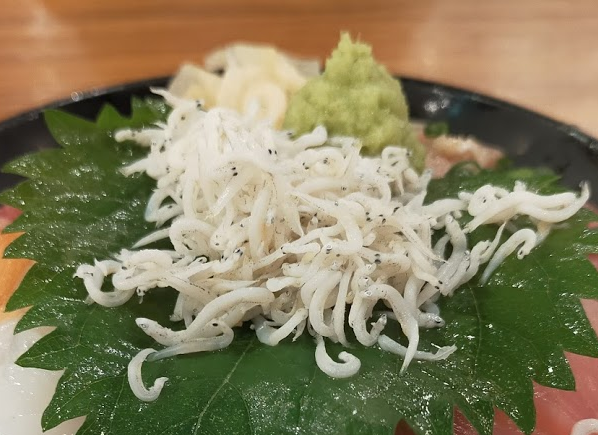 Chirimen jako may look very creepy because you feel sorry when you see their eyes. Chirimen jako or Shirasu are young sardines which are boiled in salty water, dried under the sun and served with a bowl of rice. As Chirimenjako is drier and not so fishy flavored like raw Shirasu, it doesn't look weird and can be eaten without hesitation. Chirimen jako is rich in calucium and DHA. 100g of Chirimen jako contains calcium for 620ml of milk, but shoud be avoided from overeat as it contains much salt and cholesterol. In some restaurants, chirimenjako are served with grated white radish and bit of soy sauce on rice in a small bowl. As Japan is surrounded by the sea and rich in fishery, so why not try weird but very delicious fish cuisine ?
Looking for Something Weird Themed Restaurant in Tokyo
Lastly we introduce some unique theme restaurants in Tokyo.
They may be touristic but still very attractive and interesting.
The Lockup Shinjuku | Horror-themed Izakaya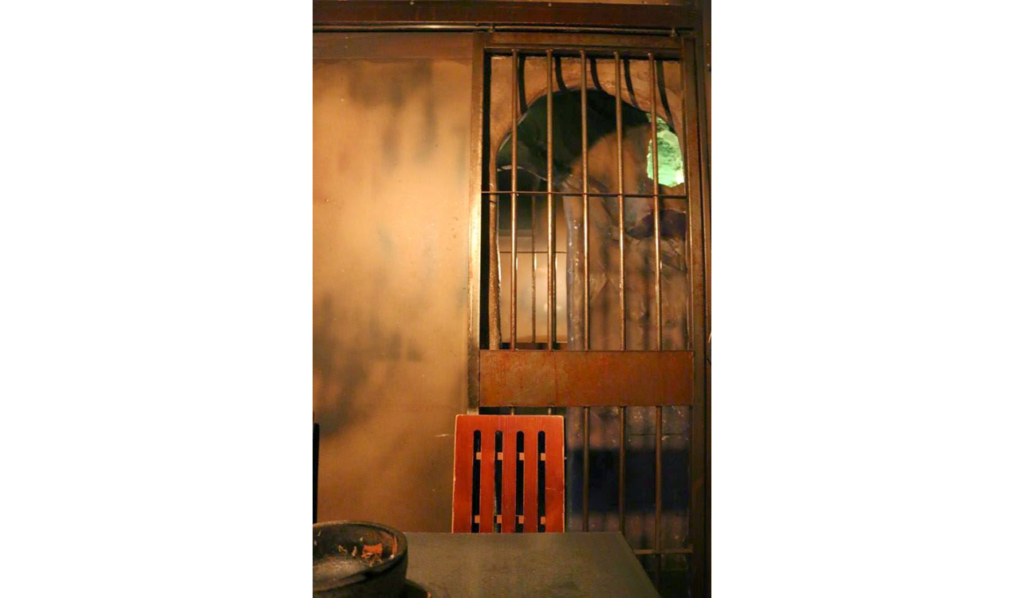 Are you interested in a prison life?
To enter this prison-like restaurant, you have to confess your crime to be arrested!
The prison guard handcuffs you and leads you in the dim light to a dark cell.
The food look very horrible and elaborate as if they were devil's hands.
You can also make your own original cocktail using a flask, beaker, and a test tube.
Events held once every few hours will make you fun and horribly excited.
URL : https://tabelog.com/tokyo/A1304/A130401/13026839/
Location : Two minute walk from JR Shinjuku station East exit
Opens : 5:00 pm to 11:00 pm on weekdays and days before public holidays, 12:00 am to 11:00 pm on weekends and public holidays.
No regular closing day
Ninja Akasaka | Ninja-themed Izakaya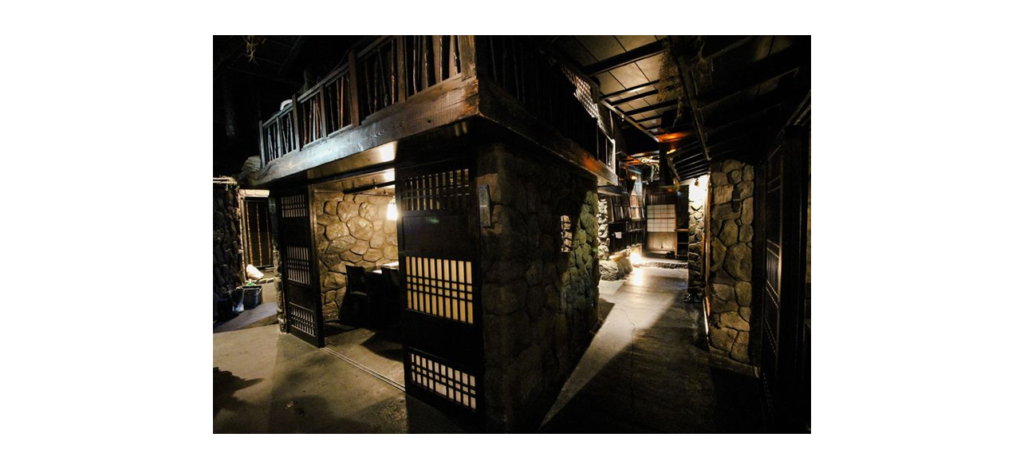 Ninja Akasaka is a very popular restaurant where you can enjoy entertainment by Ninja and elaborate foods in hideout.
Proceeding the dark hall way with lots of tricks performed by ninja, you may feel as if you are really in an old house in the Edo period. Dishes with unique appearance are brought by ninja clad host who gives you some exiting performance.
Quality of food is generally good.
URL : https://ninjaakasaka.com/
Location : three minutes away from Tokyo Metro Ginza line or Marunouchi line Akasaka-mitsuke station
Opens: 6:00 pm to 10:00 pm everyday
No regular closing day
*When you visit those theme restaurants, we recommend you to book a table beforehand. 
By Ricky
Author Profile