The Ultimate Guide | 18 Recommended Things To Do in Tokyo
To those who are at a lost what to do in Tokyo 18 Recommended Things To Do in Tokyo introduce must visit spots in four genres of Japanese culture, leisure spots, museum and relaxation.
18 Recommended Things To Do in Tokyo also cover from spots where you can fully enjoy Japanese culture, to the leisure spots where you can have the most rare experience in the world.
【Best Things To Do in Tokyo】
Japanese Culture
Here are the best things we recommend you should do to experience Japanese Culture : see Sumo morning practice , attend Tea ceremony, visit Imperial palace, wear Kimono, visit Sensoji temple.
Sumo Morning Practice
What is Sumo?
Sumo is the national sport and traditional culture as well.
Sumo, the oldest sport in Japan was originally practiced as a part of Shinto ritual for good harvest in ancient times.
In Edo period Sumo matches were held by professional Sumo wrestlers to raise money for construction of shrines and temples or the new bridge.
In 1909 sumo was designated as the national sport.
It is exciting to see Sumo match, but we also recommend you visit Sumo stable to see morning practice by Sumo wrestler.
Sumo stable called Sumo Beya is the building where Sumo wrestlers practice.
In there you can closely observe Sumo wrestlers practice diligently to climb up onto the sacred Dohyo ring.
Related Post
Ryogoku Sumo Town and Ukiyo-e, Edo-Tokyo, Japanese Sword Museums Tour
Practice A Tea Ceremony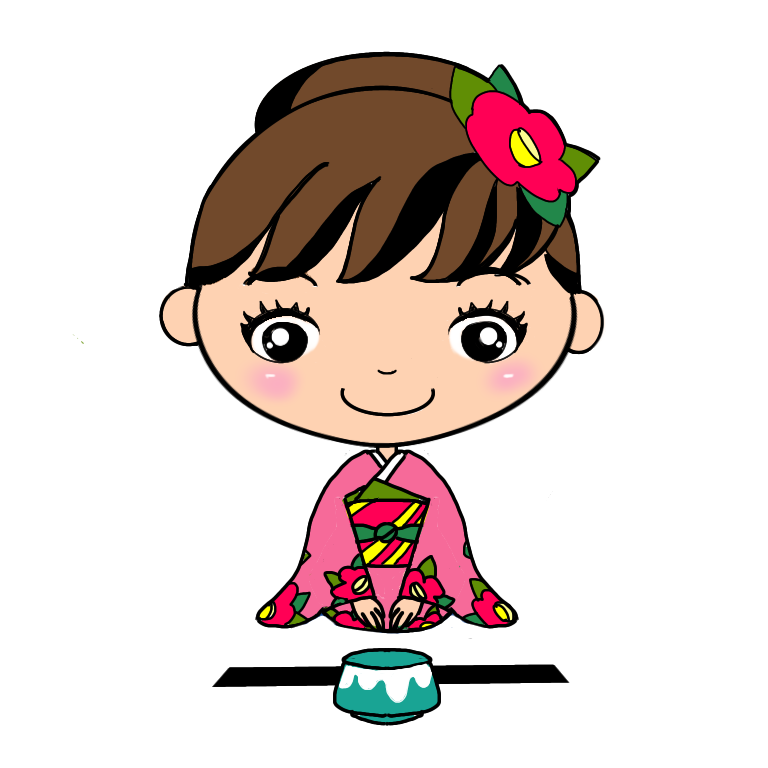 What is the tea ceremony?
The host makes and serves tea, and the guest is invited to drink the tea according to the traditional manner and procedure in the special tea room where fireplace is prepared.
From the tea ceremony you will be acquainted the Japanese hospitality.
"Ichi-go Ichi-e"   一期一会
This is a Japanese verb meaning "Once in a lifetime meeting" associated with Japanese tea ceremony.
At tea ceremony a host does the best to arrange seasonal flower and hanging scroll in the alcove, then serves the Japanese tea to a guest with the warmest hospitality.
Host treats a guest as if this would be only one meeting in a life time.
Related Post
Tea ceremony's history & spirits
Imperial Palace
Imperial Palace had been the residence castle of Tokugawa Shogunate, called Edo castle. Tokugawa shoguns governed Japan from 1603 to 1867.
In 1868 when the last Tokugawa lord returned the power to Emperor the capital and imperial residence moved from Kyoto to Tokyo(meaning East capital).
Since then Imperial family took over Edo castle and lived in Imperial palace.
The Imperial palace having the area of 1,154,368.7m2 , same size as two Tokyo Disney lands, is mainly divided into four areas of  East garden, Outer garden, Imperial Palace district and Fukiage Palace where is the Emperor's private zone.
The areas except the private zone are usually opened to the public all the year.
Must see place of Imperial palace is the beautiful East garden having the area of 210,000m2, remaining the atmosphere of Edo castle.
Well known as an oasis of metropolitan city, the East garden is full of carefully cared seasonal flowers so that garden and flower lovers must be satisfied to see.
Related Post
Tokyo highlights, Imperial palace, Kiyosumi garden, Edo Tokyo museum, Tsukiji
Wearing Kimono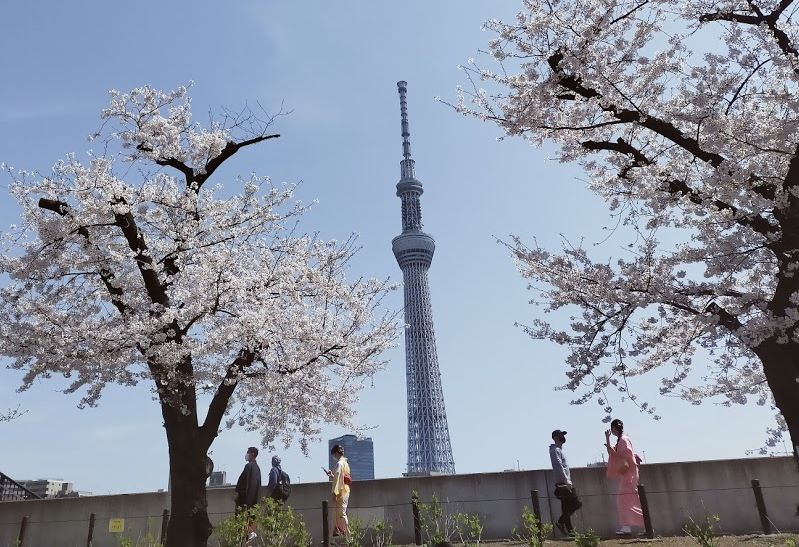 Kimono is one of the traditional crafts which craftsmen have finished carefully one by one using the traditional method succeeded from generation to generation.
What is the charm of Kimono ?
Kimono enhances wearer's inner beauty as well as appearances.
When you wear kimono you may find it difficult to move.
You have to behave differently every time picking up something, walking and sitting.
As a result Kimono wearers act in naturally beautiful and modest way than in cloth.
Various texture and materials are attracting according to the favorite and the season. Selections of zori shoes and bag add playful mind and designs of Kimono create the personality.
Why don't you wear rental kimono and go sight seeing in Tokyo?
〈Related Post :Kimono〉
Senso-ji temple
Built in 628 Sensoji temple having 1400 year history is the oldest temple and mecca of Tokyo sightseeing.
Around 30milliion tourists visit here from home and overseas every year.
Kaminarimon gate
Kaminarimon gate is a landmark of Asakusa, with an eye catching big red lantern.
Kaminarimon gate is officially called "Fu-rai-jin-mon "as the wind god(Fu-jin) and thunder god (Rai-jin) are placed at right and left of the gate.
Main hall
"Sho-Kannon Bosatsu-zo" is enshrined inside of the main hall of Sensoji Temple, where you can appreciate the gold shinning Buddhist Goddess of mercy. No photo inside.
There is the incense burner in front of the main hall.
When you waft the smoke on to any parts of body that may need healing, it is believed that the disease will be cured.
Nakamise street
Nakamise, one of the oldest shopping streets stretches roughly 250 meters from Thunder gate to the second gate, Hozomon.
Nakamise street is lined with about 89 stores selling Japanese traditional souvenirs like folding fans, beckoning cats, and Japanese kimonos.
Japanese confectioneries like deep-fried manju, Ningyo yaki and kaminari okoshi sweet cracker are available for takeout.
To maintain the beautiful townscape utility poles are removed and you can enjoy exotic historical sceneries.
Related Post
Tokyo highlights, Meiji shrine, Asakusa, Ueno & Tokyo National Museum
Asakusa, Sensoji temple〉
【Best Things To Do in Tokyo】Activity, Food, Shopping
Best Things To Do in Tokyo introduce the best Activity, Food and shopping we recommend you try in Tokyo : watch Baseball game, climb Mt. Takao, eat Ramen noodle, visit Piss alley for drinking, and shopping at Don Quijote.
Watch Baseball Game
Japanese baseball has such a culture that the spectators all together cheer up the team in a baseball stadium.
On the 7th inning of the game they sing team's song, fire works shoot in the sky, and cheerleaders dance.
Japan has 12 professional baseball teams, 2 of which are based in Tokyo.
How to watch the professional base-ball game.
– Buy the ticket sold on the date or the ticket online in advance.
Where you can enjoy professional baseball games in Tokyo
– Tokyo dome stadium ; Home ground of Yomiuri Giants
– Meiji-jingu baseball stadium ; Home ground of Tokyo Yakult Swallows
Mt. Takao
Located in Hachioji, Tokyo, Mt. Takao is 599m high and from the top of the mountain you can view Mt. Fuji on fine weather.
There are 9 hiking courses in response to physical strength and leg power from beginner to the good walker.
Cable cars are available to lift passengers from 200m high to 470m high points for 7min. Even the baby on the buggy and the old agers are allowed to climb up to the top.
Within 1 hour distance from central Tokyo you can enjoy rich nature, viewing green leaves in spring and colored leaves in autumn.
Location : Accessible to Keio line Takao-san guchi st.
50 min from Shinjuku to Takao san guchi sta.
Around 5 min walk to cable car stop from Takao san guchi sta.
Ramen
There are around 2,700 Ramen shops in Tokyo.
You can eat wide varieties of ramen from soy sauce flavored, salt taste, chicken broth to Tsukemen noodles served with dipping sauce.
Each shop has each different soup and noodle.
Ramen is reasonably priced within 1000yen, some shops serve a cup with refill free noodle by 500yen.
Another good point is that ramen is quicker served than other foods.
To those who are at a lost to find a good ramen restaurant, we recommend Tokyo ramen street of Tokyo sta.
8 popular ramen shops gather here and have each different concept, so from them you can easily select your favorite.
Visit Piss Alley(Omoide Yokocho)
What is Omoide Yokocho ?
Omoide Yokocho is a deep drinking quarter near West exit of Shinjuku st.
Even located in center of Tokyo, Omoide Yokocho retains Showa nostalgic atmosphere.
Some restaurants serve affordable but delicious sake and dishes like baked skewered chickens and baked eels, others serve bizarre foods.
Omoide Yokocho is the spot you can stop by when you want to drink all together in group or quietly alone.
Recommendation restaurants for bizarre foods
Asadachi
URL : http://shinjuku-omoide.com/shop/asadachi/index.html
Opens : 12:00pm-11:00pm
Regular closing day: every other Monday
Shop at Don Quijote (DONKI)
Don Quijote is one of Japan's largest general discount store.
Don Quijote sells all items like snack, cosmetic, clothes, electric device at low price.
Don Quijote, shortly named as DONKI is the best store to buy souvenirs.
Mega Donki, in Shinjuku, Ginza, Akihabara and other places, is  general discount store for family.
Mega Donki in Shibuya, serves fresh foods and has the wider area selling 60 to 70 thousands goods.
【Best Things To Do in Tokyo】
Museum
Best Things To Do in Tokyo recommend the best 5 museums where you can have very unique and rare experience in Tokyo: teamLab Planets, Yayoi Kusama Museum, Ghibli Museum, Edo Tokyo Musuem and Meguro Parasitological Museum.
teamLab Planets
teamLab Planets is a museum where you walk through water.
teamLab Planets consists of four vast exhibition spaces containing seven indoor artworks, plus one outdoor piece at the entrance for a total of eight works created by art collective teamLab.
By immersing the entire body with other people in these massive "Body Immersive" artworks, the boundary between the body and the artwork dissolves.
The boundaries between the self, others and the world become continuous, and the guests explore new relationship without boundaries between themselves and the world.
Guests enter the museum barefoot, and become completely immersed in the vast artwork spaces.
Equipped with Coin locker, and place for suits cases, buggy.
English, Chinese and Korean speaking staffs are available.
Only reservation in advance
Entrance Pass
Adults18 Years and above JPY 3,200
University students / Specialized students JPY 2,500
Junior high school students / High school students JPY 2,000
Children Ages 4-12 JPY 300
3 years old and younger Free
Senior65 Years and above JPY 2,400
Disability discount : A person who has a disability certificate
JPY 1,600
URL :  https://borderless.teamlab.art/
Yayoi Kusama Museum
Who is Yayoi Kusama ?
Yayoi Kusama is avant-garde artist and novelist who was born in 1929 in Matsumoto City, Nagano Prefecture.
From a young age, Yayoi Kusama suffered from visual and auditory hallucinations, and began creating net and polka-dot pattern pictures.
In 1957, she went to the United States and made net paintings and soft sculptures, as well as organizing happenings and developing installations that made use of mirrors and lights, establishing herself as an avant-garde artist.
While overcoming various obsessions, she discovered an artistic philosophy of self-obliteration via the obsessive repetition and multiplication of single motifs.
URL : https://yayoikusamamuseum.jp/home/
Ghibli Museum
Ghibli Museum is the museum where you can enjoy the world of Miyazaki Hayao, famous film maker for its "Spirited away".
Ghibli Museum has the exhibition room where shows structure and procedure of making animation.
Ghibli Museum is designed to attract Ghibli lovers: "TOTORO" at reception counter, robot soldiers of "castle in the sky" at roof garden.
URL : https://www.ghibli-museum.jp/en/welcome/
Edo Tokyo Museum
Edo Tokyo Museum is a museum where the visitors can experience history, culture and life of Edo Tokyo, and learn about transition from Edo era to the present.
High lights are large panoramic models reproducing Nihon Bashi bridge, Play houses in Edo era and Georama of exquisitely made Edo castle and castle town.
Related  Post
Ryogoku Sumo Town and Ukiyo-e, Edo-Tokyo, Japanese Sword Museums Tour
Meguro Parasitological Museum
Meguro Parasitological Museum is the only museum where parasites are mainly exhibited.
Exhibition space houses around 300 specimen.
There are Diversity zone of parasite and Parasite zone related to the Human body.
The visitors may feel sick at a glance, but this is one of must place to visit for free  if you have slight interest in.
URL : https://www.kiseichu.org/e-top
Opens : 10:00am-5:00pm
Closing day : Monday, Tuesday, first/end of year
If Monday or Tuesday falls in holiday, the museum opens, instead the latest weekday closes.
【Best Things To Do in Tokyo】
Relaxing
Relaxing in Hot spring, Onsen or spending a night at ryokan is one of the things Japanese enjoy as leisure.
Why don't you experience Onsen and Ryokan for relaxing during a long trip ?
Onsen
What is Charm of Onsen?
– Restoration ability. 90 % of aging and illness is caused by active oxygen.
Active oxygen oxidizes or rust out the substance.
Onsen has strong restoration ability, opposite to oxidation.
When you soak in Onsen your rusted skin will be polished to a bright shine so that your skin will rejuvenate and look nice.
Onsen is effective for fatigue recovery and cures your fatigue from a long trip.
Open air bath means bath located outside.
While soaking in hot water you can view beautiful scenery of seasonally changing nature.
Things you have to be careful in Onsen :
The visitors can't wear swimsuit and must be naked, but don't worry as Onsen is separated by men and women.
Before entering the bath tab you should wash yourself.
MAENOHARA ONSEN / TOKYO
SAYA-NO-YUDOKORO
You can enjoy Onsen in Tokyo.
URL: https://www.sayanoyudokoro.co.jp/english/
Opens : 10:00am – 1:00am (next day)
Spend a night at Ryokan
What is Ryokan ?
–Ryokan is Japanese traditional accommodation where you can enjoy sophisticated and special hospitality in Japanese room.
Japanese room has tatami mats and low tables.
Wearing Yukata, light cotton kimono you can spend relaxing and luxurious time in Ryokan. 
Recommended Ryokan in Tokyo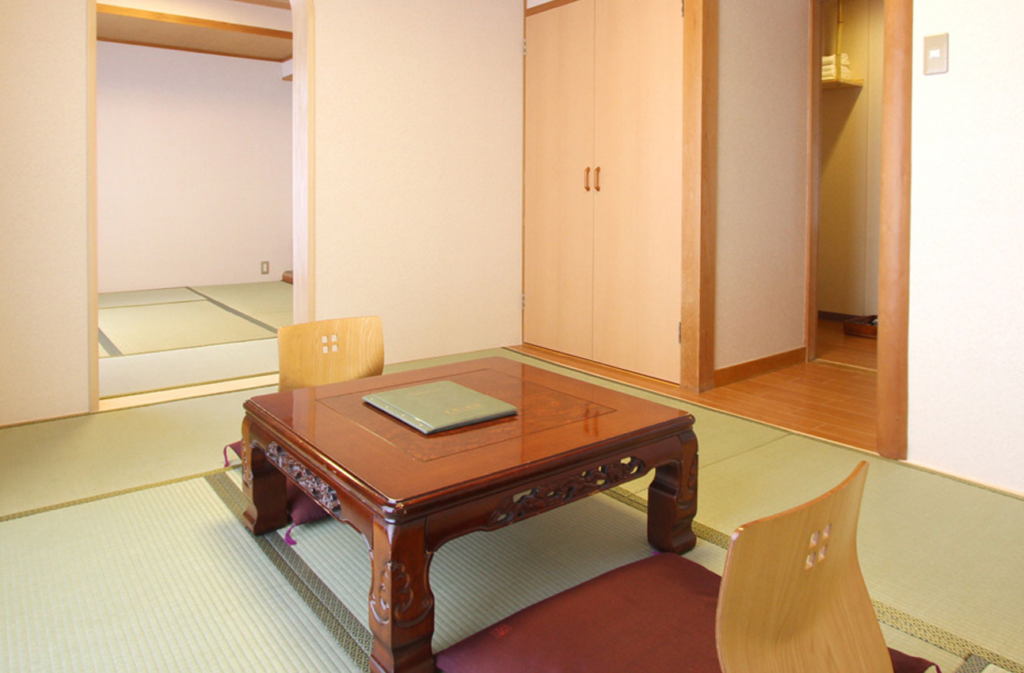 Ryokan Asakusa Shigetsu
URL : http://www.shigetsu.com/en/index.html
Location : around 5min walk from Tokyo metro Ginza line Asakusa st. Exit 1
Related Post
Half-day Tour in Korakuen Landscape Garden & Kagurazaka
Author Profile