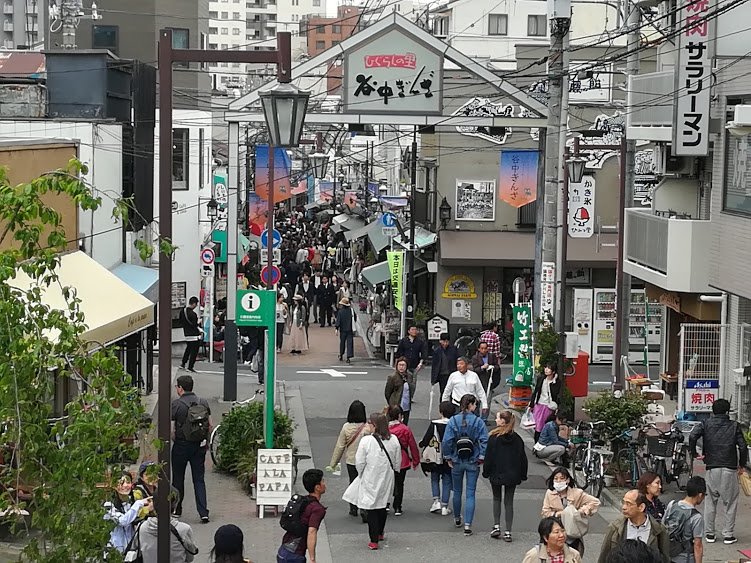 Yanaka is one of the few areas of Tokyo that survived the Great Earthquake and Big fire of 1923. Old houses, many temples and old Edo atmosphere remain here. "Ya" means valley and "naka" means middle, so Yanaka means "in the middle of valley" from where we stroll down to the Nezu area. 
Tenno-ji temple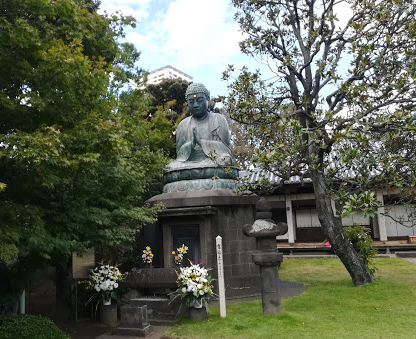 Tenno-ji temple, the largest in the area was established in 1274 during the Kamakura era (1185-1333) and a Buddha statue was built in 1690 modeled after Buddha in Kamakura. The lotteries that were held on the temple compounds were stopped in 1842, since then the temple regains the calmness, and is well maintained.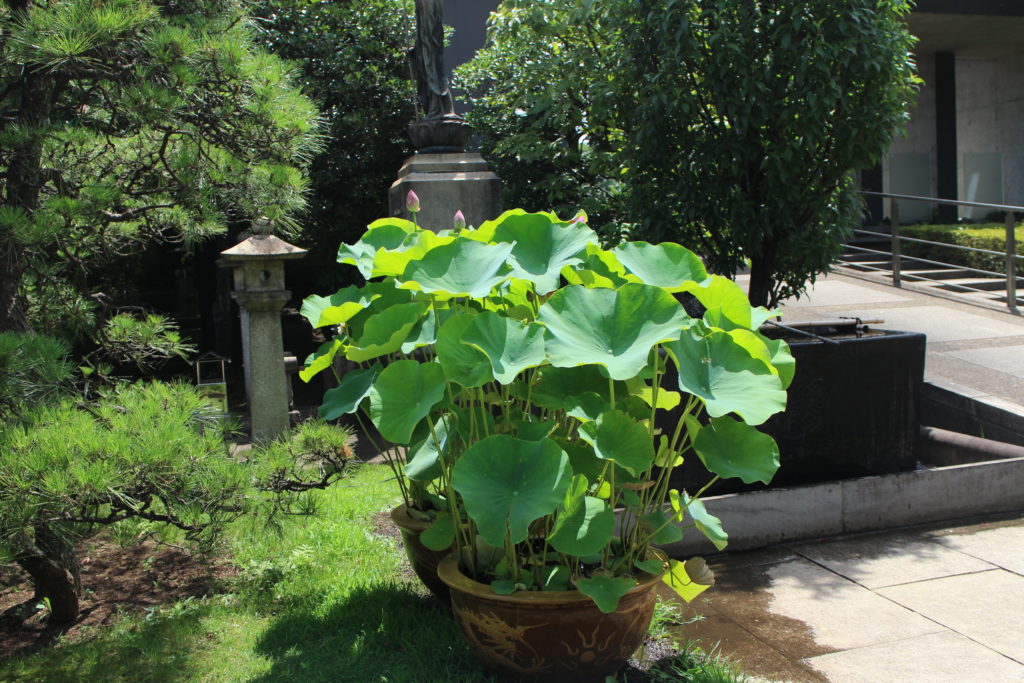 Lotus flower, Buddhist flower.
If you are lucky you can hear Sutra chanting by monk from inside of the temple.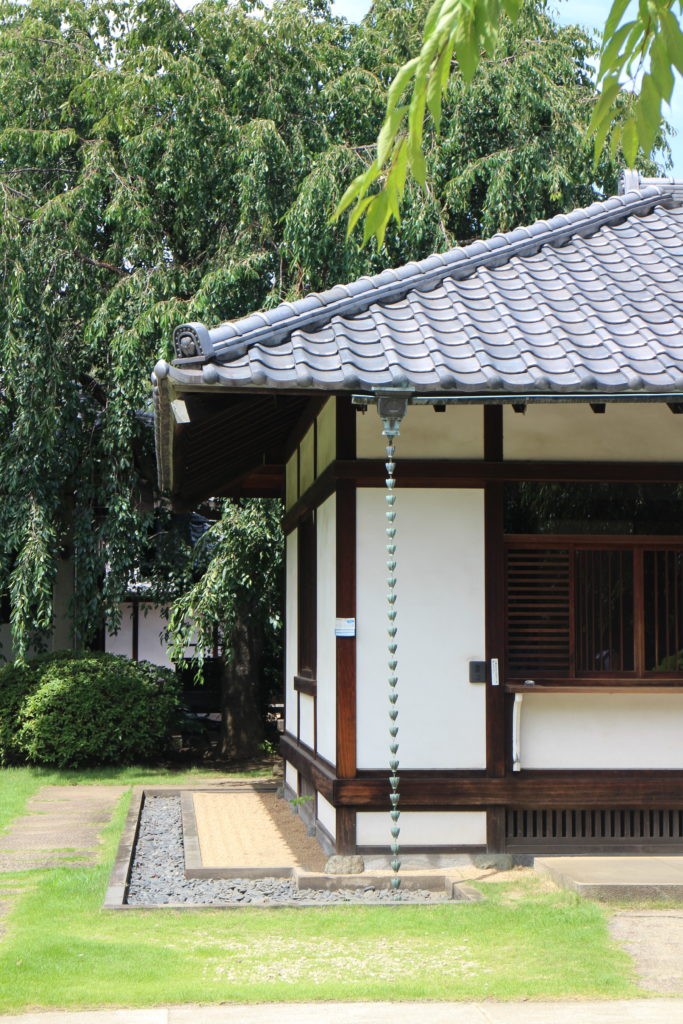 Beautifully designed rain chain.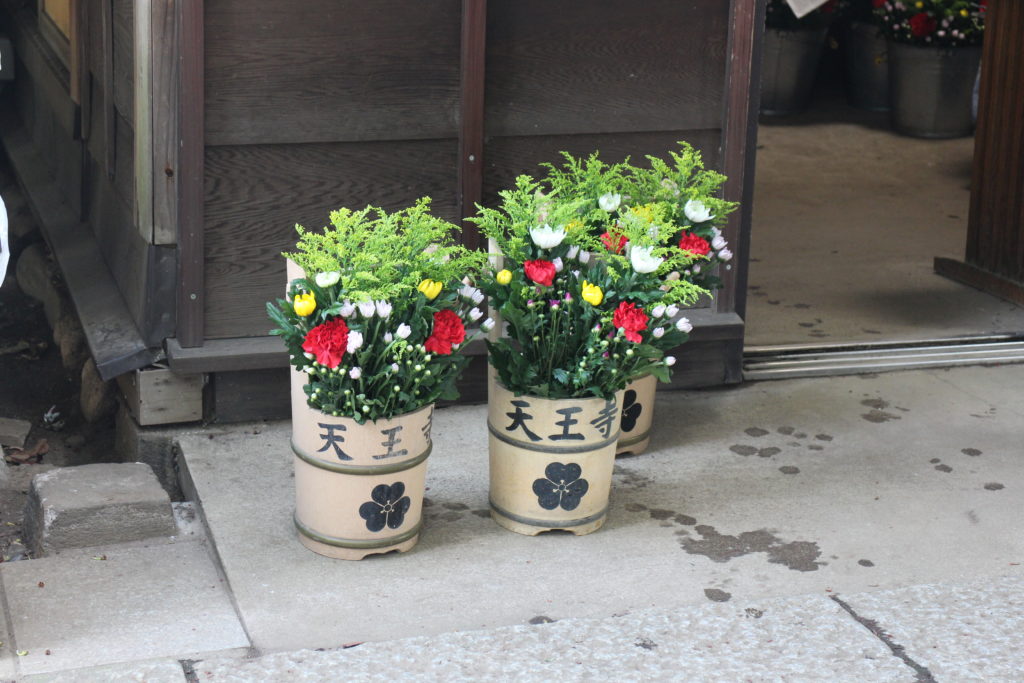 Flowers for offering for the family grave stones.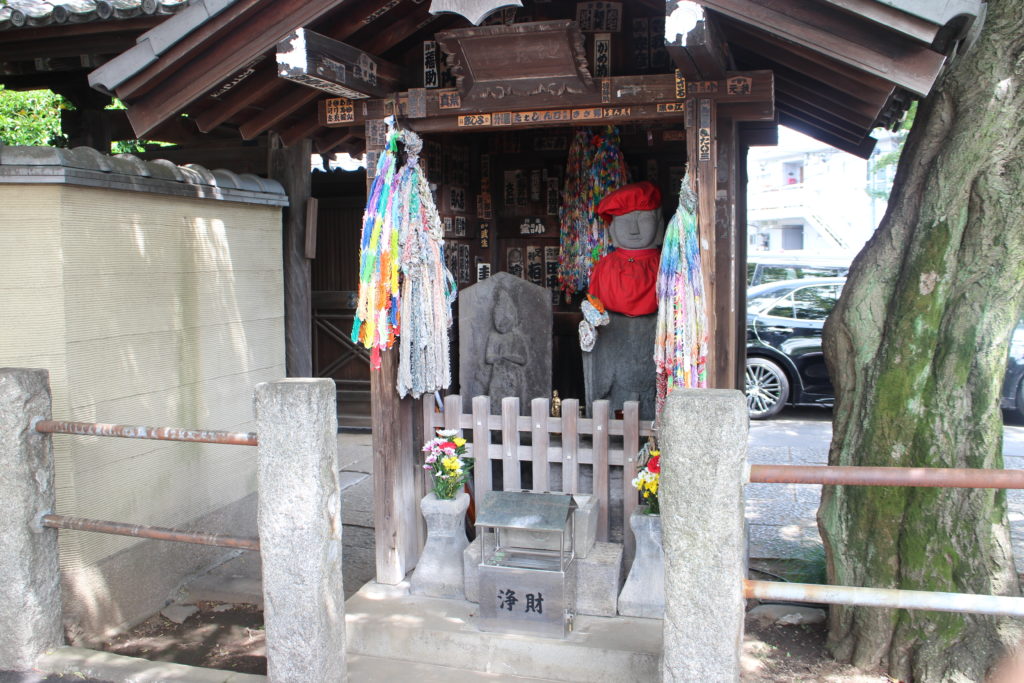 Jizo Bosatsu is believed to be the guardian who helps unborn baby and dead children go to the Buddhist Heaven. Many Jizo Bosatsu ware red baby's bib and hat offered by people.
Last Shogun's tombstone
Big stone lanterns approaching to the last shogun's cemetery.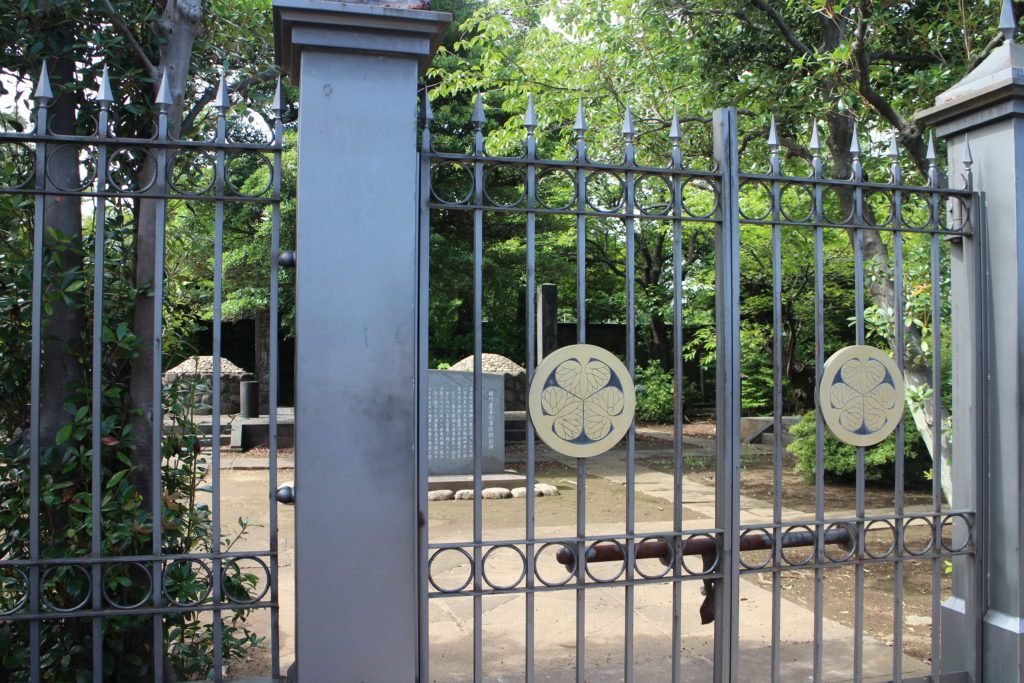 The last shogun, Tokugawa Yoshinobu sleeps here under the mound shaped tombstone. A mystery is why he was not in Buddhist style but Shinto style tombstone unlike other 14 Tokugawa shogun. Tokugawa shogun's family crest is holy hock.
Related Post 
Tokyo Highlights, Asakusa, Ueno, Yanaka & Nippori Fabric Town
Private Japanese Ikibana Culture of Plants Experience
Tokyo Street Food Market: Top 10 must-visit destinations
SCAI the Bath House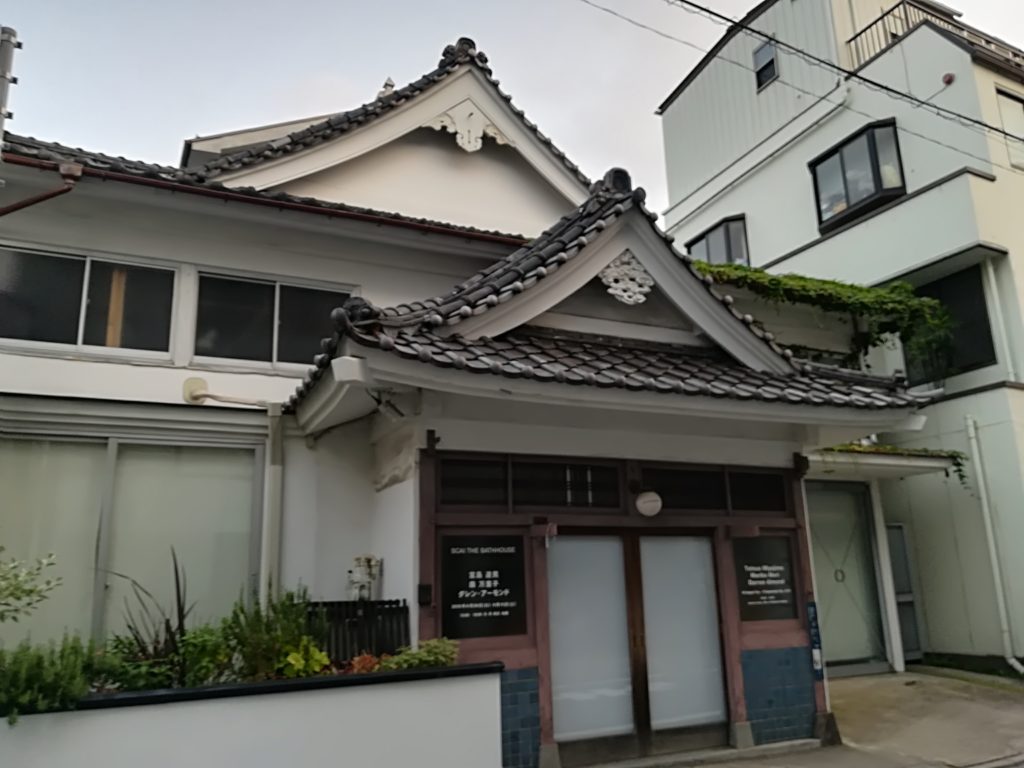 Looks like temple, but used to be bath house, now …
Yoshida-ya sake shop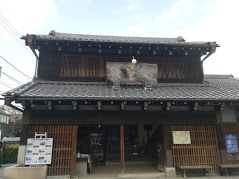 Yoshida sake liquor shop built in 1910 and operated until 1986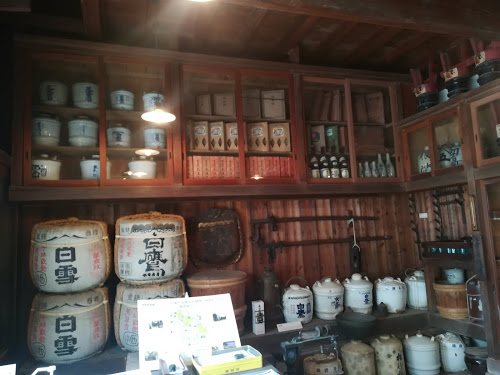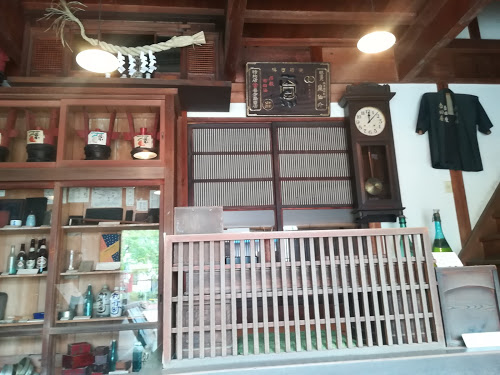 The old checkout counter where Japanese abacus, ink stone and brush, happi jacket worn by the owner are displayed. The shopkeeper prayed for good commerce to the family alter above every day.
Kabaya
Known as a symbol of Yanaka, Kabaya is around 90yrs old coffee shop where was once closed 10yrs before but renovated and opened in cooperation of the owner's family and neighborhoods.
Enjoy the nostalgic atmosphere changing by time and weather.
URL : https://www.facebook.com/kayabacoffee/
Yanaka's old house connects the past, present to the future.
Recommendations are Egg sandwich and very sweet Ice cream Anmitsu.
There is always long line in front of Kabaya, you should book in advance.
Related Post 
Tokyo Highlights, Asakusa, Ueno, Yanaka & Nippori Fabric Town
Private Japanese Ikibana Culture of Plants Experience
Tokyo Street Food Market: Top 10 must-visit destinations
Gyokurin-ji temple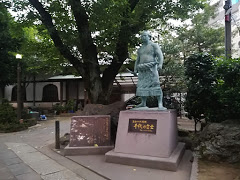 The statue of former grand Sumo wrestler Chiyono-fuji sleeps with his youngest daughter, here in Gyokurin-ji temple. He was popular and brave Grand Sumo champion nicknamed wolf, but had a sad story.
Fuji-zuka
Fuji-zuka from where the people could see Mt. Fuji in the old days and worshipped Mr.Fuji. Some young climbers brought stones from Mt Fuji and piled up here for the seniors and handicapped persons to pray.
Himalayan cedar tree, symbol of Yanaka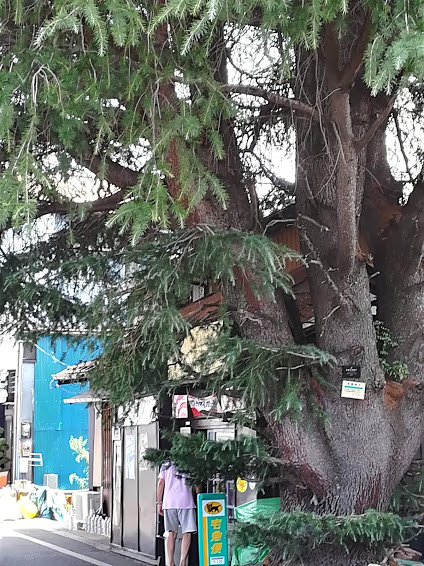 Himalayan cedar tree used to be potted tree planted by a grandfather of the next bakery shop owner, and was scheduled to be cut down for the redevelopment. But the neighborhoods protested and the tree became a symbol of Yanaka.
Art sanctuary : Allan West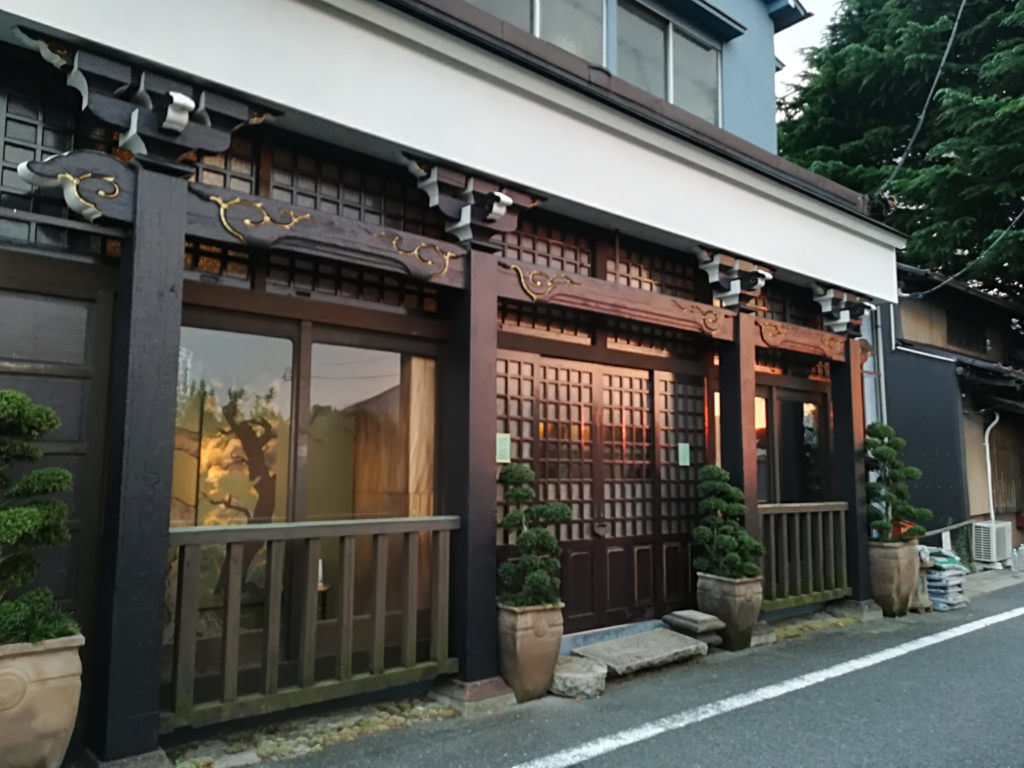 Allan West, a pioneer in innovative blending of multiple Japanese paintings. His arts have been exhibited throughout the world.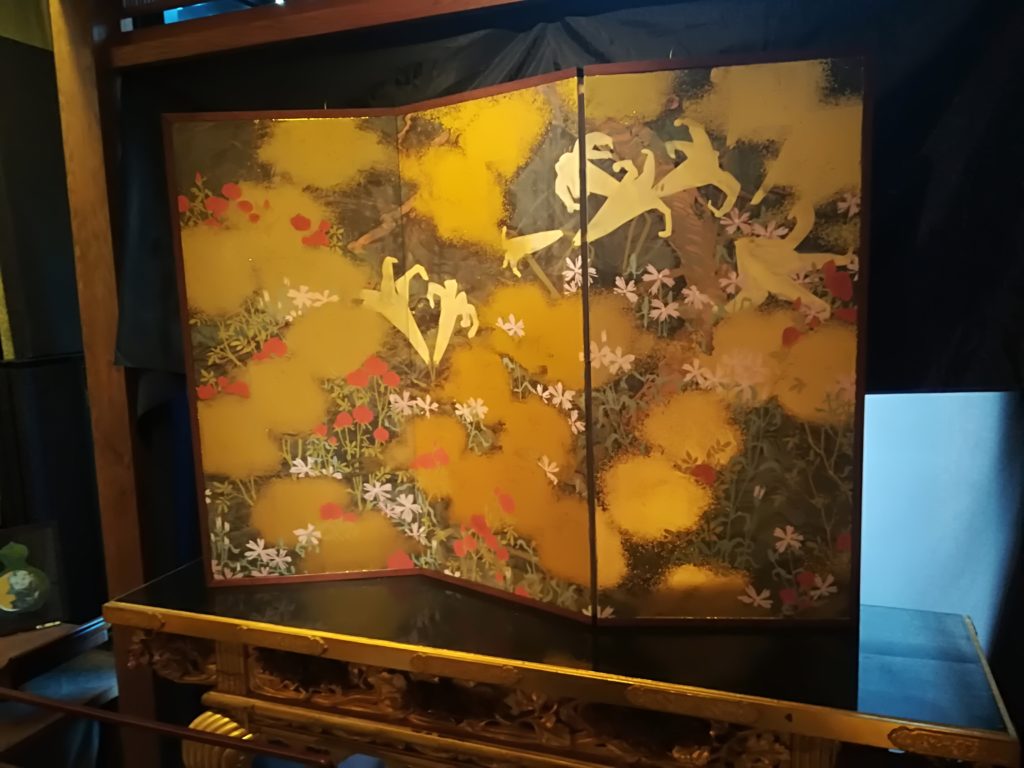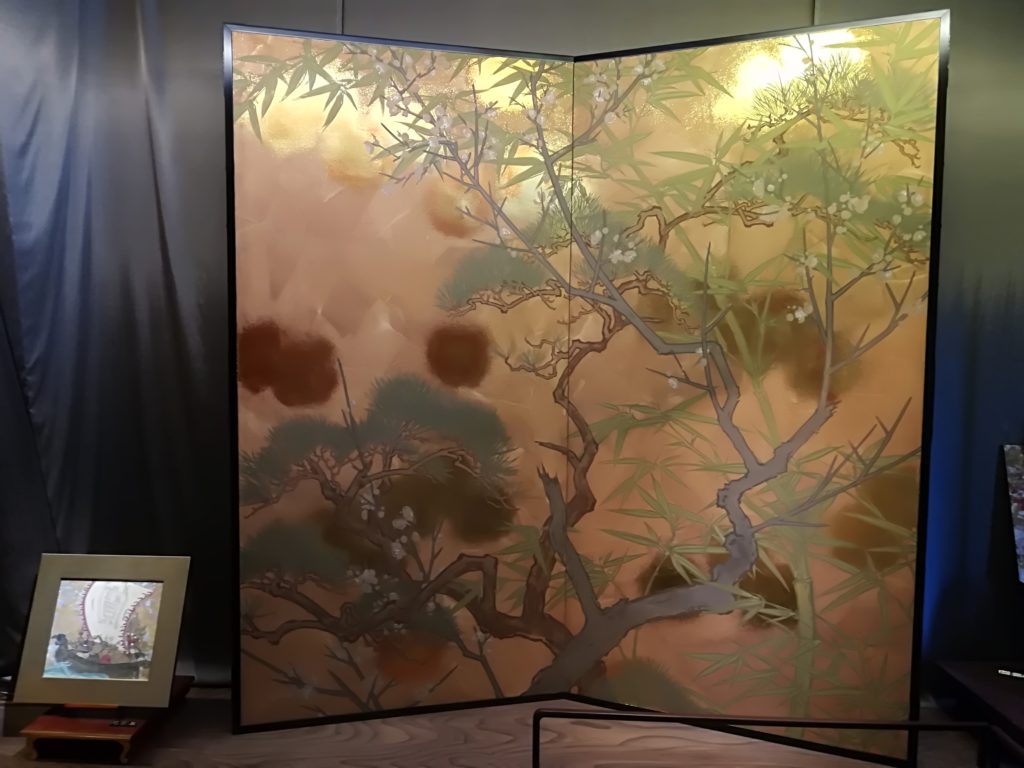 His art is known for a large scaled folding screen paintings and look elegant as West uses gold and silver leaf with great facility.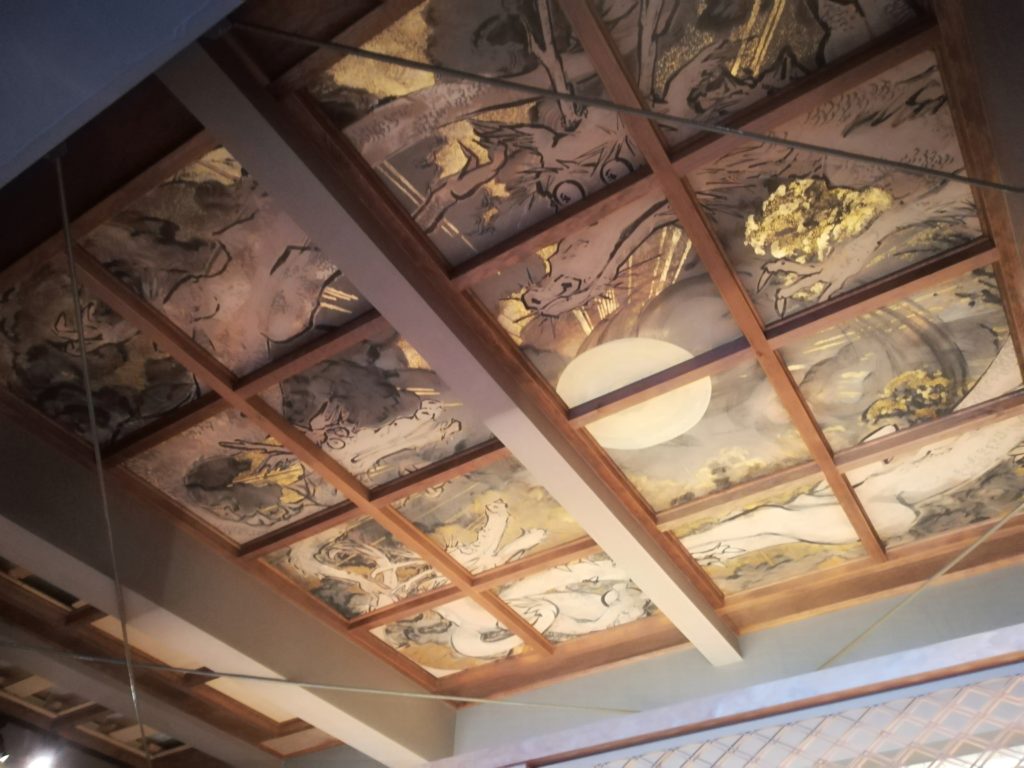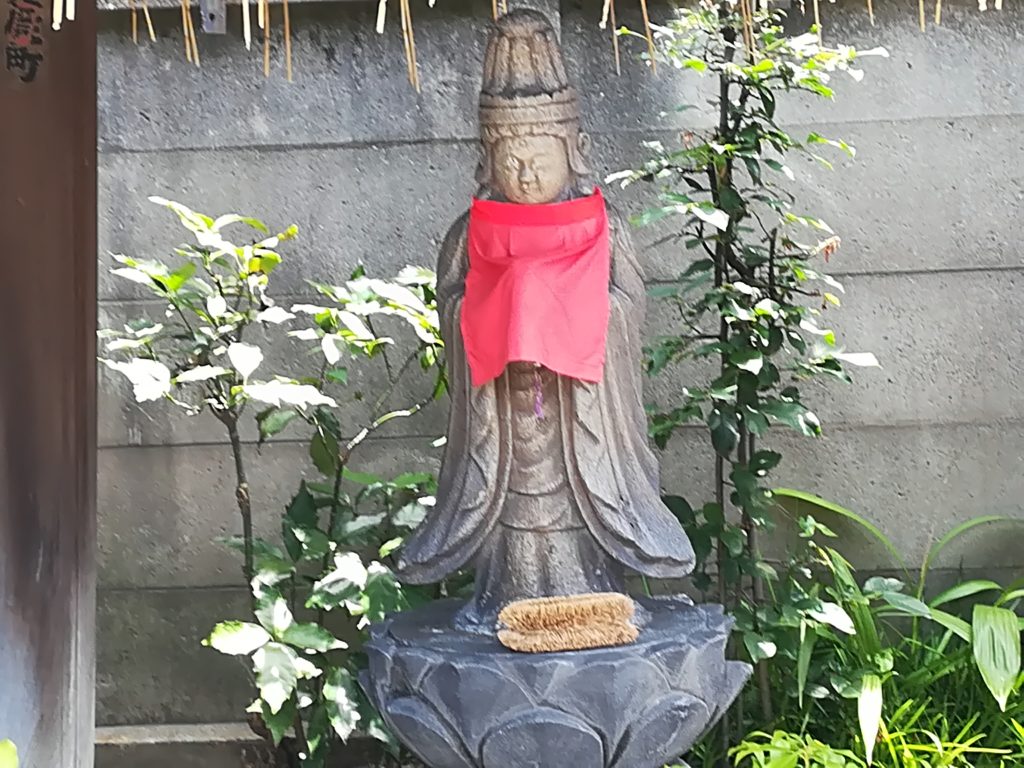 There is a brush in front of Jizo-bodhisattva for what?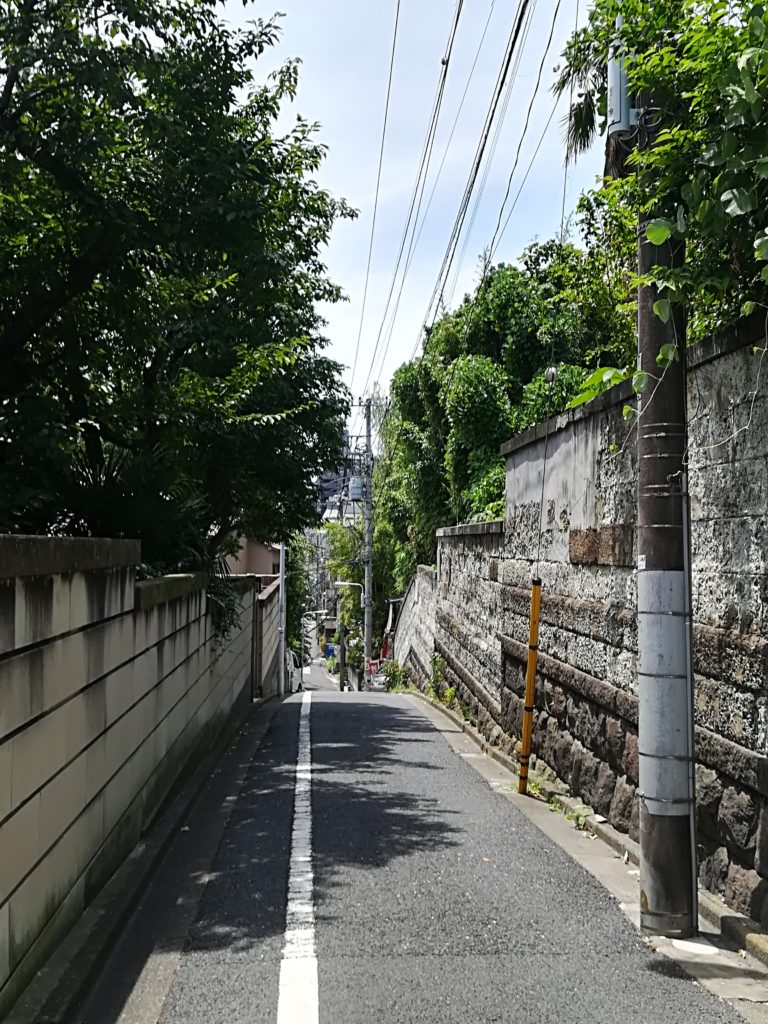 A steep slope down to Nezu area.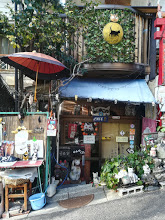 Shop always decorated with all cats.
Related Post
Tokyo Street Food Market: Top 10 must-visit destinations
Nezu shrine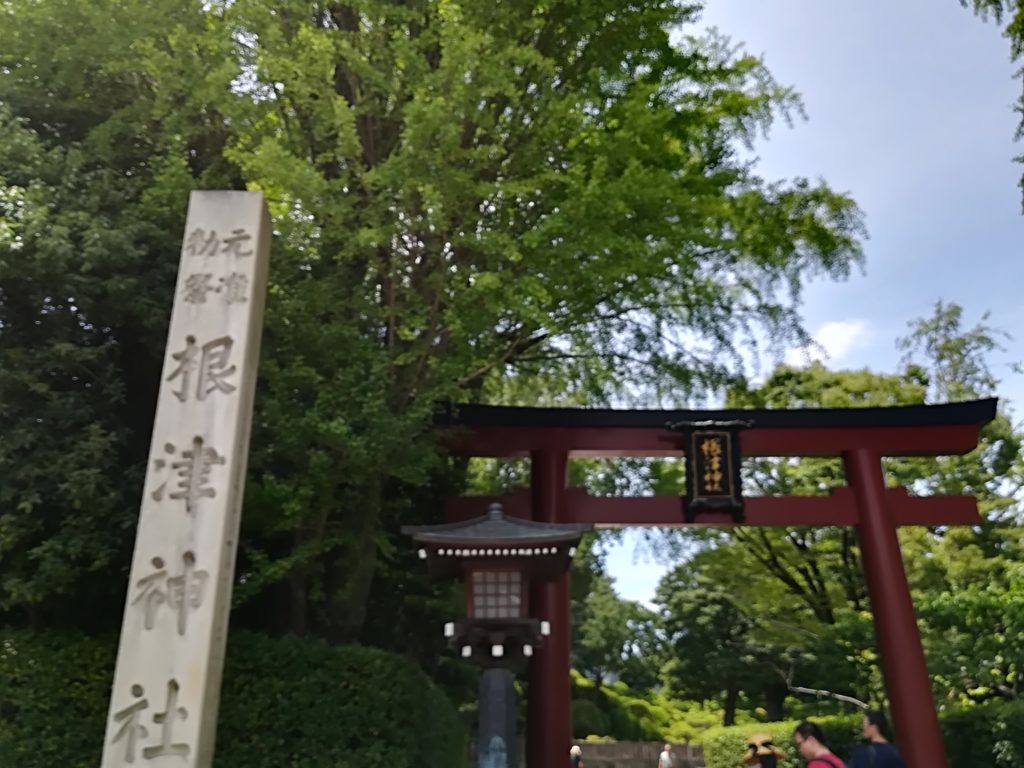 Nezu shrine, known as one of the ten most beautiful shrines in Tokyo. It was founded about 1900 years ago and repeatedly burned down and rebuilt. But many architectures remain intact and designated as the Important cultural property.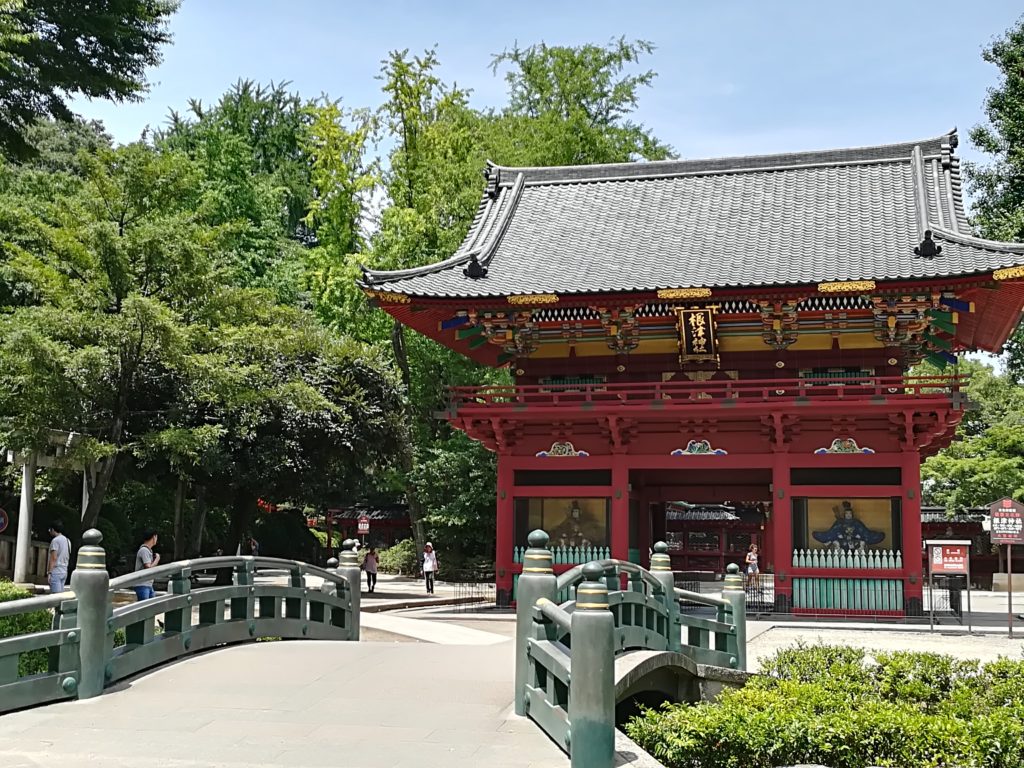 Gongen Zukuri style modeled after Toshogu shrine in Nikko consist of main sanctuary, worship hall and offering hall.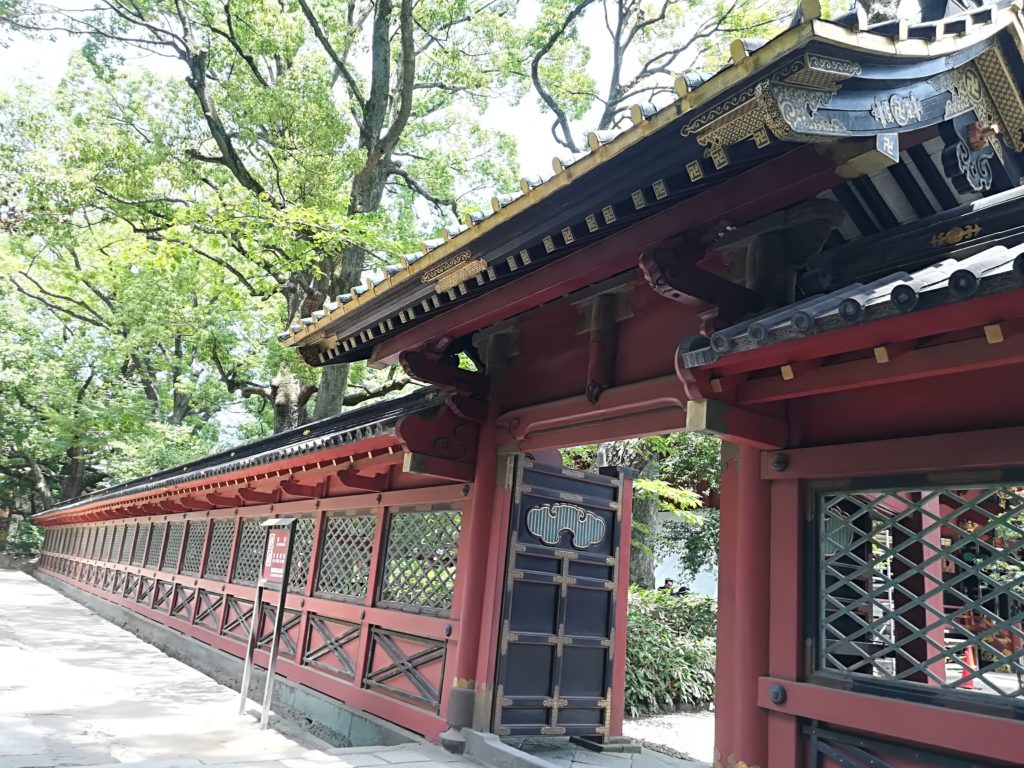 Suki-bei meaning see-thru fence is about 300 years old thanks to the strong foundation.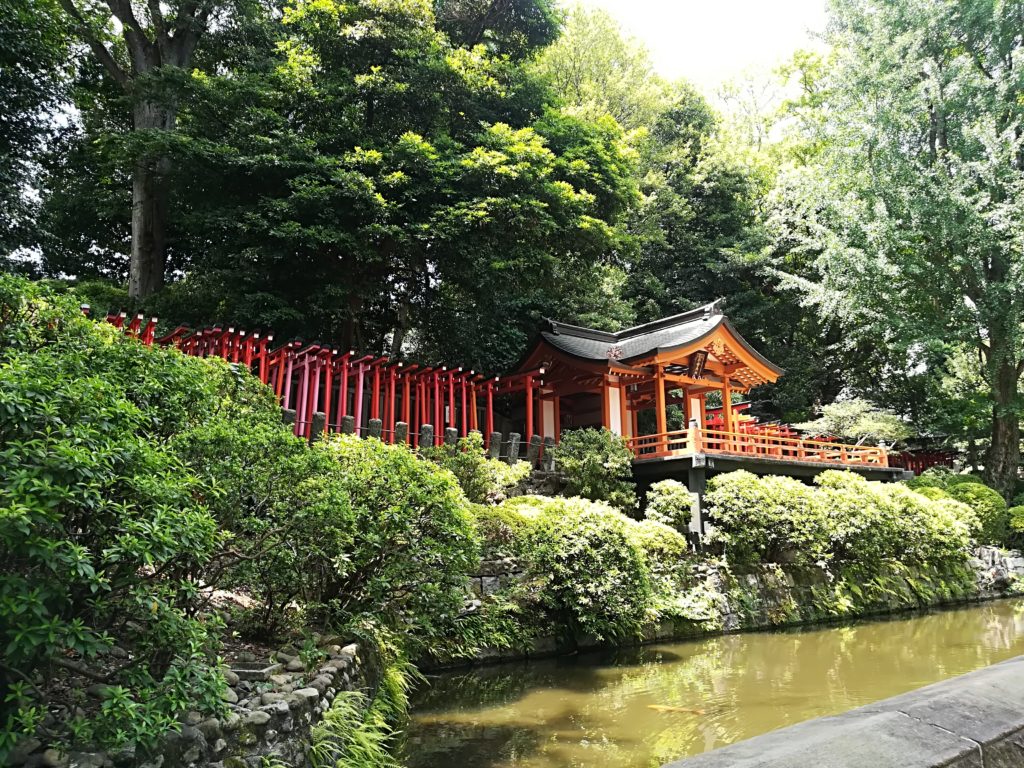 Thousand torii gate leading to the Otome Inari shrine.
The gates are called "thousand Inari gate". But we didn't count and "thousand" means many.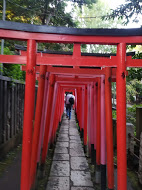 Torii are donated from the worshippers. Let's go through to be purified.
Watch you head!!
Sansaki-zaka street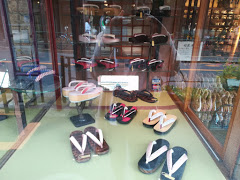 Traditional zori shop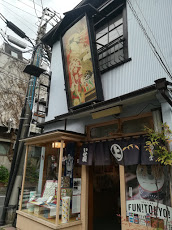 Edo chiyo gami paper shop
Tuiji bei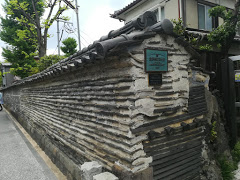 Tsuiji-bei, traditional style fence piled up by clay and roof tile one after the other, having atmosphere of Edo era.
Yanaka Ginza shopping street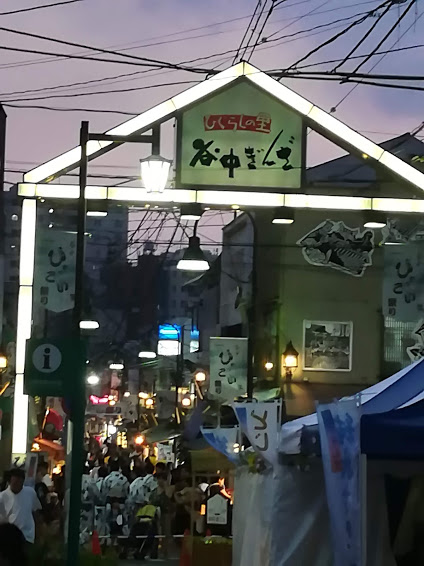 Yanaka Ginza shopping street lined with about 70 daily shops selling liquors, ice cream, cutlets and croquettes, fish and meal, fruits and vegetables, souvenir. You can enjoy stroll along the street while eating or sit on the bench to drink a beer in front of liquor shop. Enjoy the atmosphere of downtown.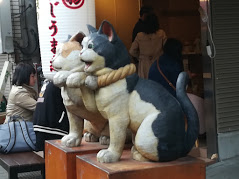 Author Profile